Fans of the superhit show, It's Always Sunny in Philadelphia will be thrilled to know that there's a new podcast being recorded featuring the show's star, Charlie Day.
He will be joined by two of the show's other cast members, Glenn Howerton and Rob McElhenney, as they discuss and reflect on their experiences from the set of the groundbreaking show.
In this article, we are going to discuss what are the expectations of the viewers from this show as well as will sneak peek into the life of the king of comedy. It has been an amazing journey for Charlie so far, and we hope that the comeback of this podcast will bring great surprises to its listeners.
Let's take a look at what fans can expect from this podcast.
What Can Fans Expect From This Podcast?
The podcast is hosted by Rob McElhenney, who plays Mac on the show. During each episode, he will be joined by his co-stars Glenn Howerton (Dennis) and Charlie Day (Charlie).
All three actors have been part of the show since its inception in 2005 and have become beloved icons in pop culture.
During each episode, fans can expect to hear fun stories about their time on set as well as behind-the-scenes insights into how some of the classic episodes were created.
These anecdotes will give fans an inside look into what it was like to be part of such an iconic show and provide insight into how some of its most memorable moments came to life.
Additionally, Rob McElhenney has promised that each episode will include "a lot more swearing than you hear on TV," so it should make for an interesting listening experience.
It's Always Sunny in Philadelphia fans are sure to love this new podcast featuring Charlie Day alongside his co-stars Glenn Howerton and Rob McElhenney.
Moving forward, let's have a quick look at how Day rose to prominence and reached his way to this amazing journey of It's Always Sunny In Philadelphia.
A Look Into the Life of Charlie Day – The King of Comedy 
Charlie Day is an American actor, comedian, musician, and producer who has been a staple in Hollywood for the last two decades.
From playing the role of Charlie Kelly in "It's Always Sunny in Philadelphia" to his recently released movie "Fist Fight" alongside Ice Cube, it's safe to say that Day has earned his rightful place among comedy royalty as well as in the entertainment industry.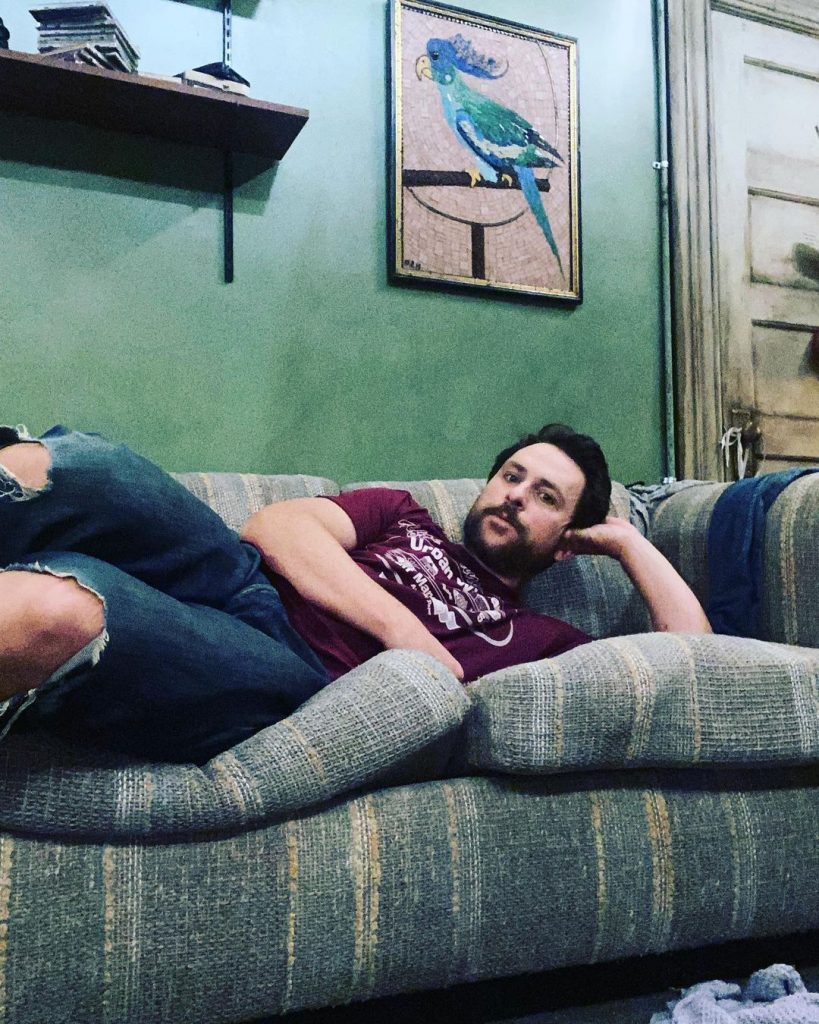 Let's take a closer look at his life and see what makes him so successful.
Early Career Beginnings 
Charlie was born on February 9th, 1976, in New York City. He went on to attend Merrimack College, where he majored in theater arts and minored in music. After college, he moved to Los Angeles with aspirations of becoming a professional actor.
His initial years were filled with small roles on television shows such as Law & Order and Third Watch. He also had bit parts in films like Going the Distance as well as voicing characters on animated shows like The Lego Movie franchise.
But it wasn't until 2005 when he landed the role of Charlie Kelly in FX's sitcom "It's Always Sunny In Philadelphia," that things really took off for him.
This show is now entering its new season and is widely considered one of the funniest shows on television today. As of now, 15 seasons have been completed for the show.
Hollywood Success 
In addition to being a regular on."It's Always Sunny In Philadelphia," Charlie Day has also starred in several feature films. It includes 2011's hit Horrible Bosses alongside Jason Bateman and Jennifer Aniston, as well as 2015's Vacation starring Ed Helms and Christina Applegate.
In 2015, he co-wrote and starred in Fist Fight alongside Ice Cube, which was met with positive reviews from fans and critics alike.
On top of all this success, Day can also boast about writing credits for several films, including Horrible Bosses 2 in 2014.
Final Thoughts
Charlie Day has established himself as one of Hollywood's top comedic actors over the past two decades. All his performances have been a great inspiration to the audiences.
His memorable performances in It's Always Sunny In Philadelphia have entertained audiences all these years. Each episode promises to provide great insights into how some of their classic episodes were created, as well as plenty of laughs along the way.
Thanks to Day's unique brand of humor, fans have considered him the king of comedy. So make sure that you won't miss out on this season of his world-famous show "It's Always Sunny In Philadelphia."