When it comes to men's grooming, the feet often get overlooked. But with all the time spent on your hair, beard, and skin, it's important to remember that your feet need some love too.
Taking care of your feet is essential for keeping them healthy and looking their best. Read on to learn why and how you can give your feet the attention they deserve!
Why is it important for men to keep their feet clean?
It is important for men to keep their feet clean for several reasons. Firstly, having clean and dry feet can help reduce the risk of fungal infection conditions such as athlete's foot. 
Keeping feet clean and dry also helps reduce odors, making them more pleasant for those around you. Additionally, it helps promote better overall health since bacteria and fungi can spread from the feet to other parts of the body.
Finally, it can help keep socks and shoes clean, reducing their need for frequent washing and prolonging their life. Taking care of your feet helps you look good, feel better and maintain overall foot health.
7 Ways To Take Care Of Men's Feet
Taking care of feet is important, as it can help prevent a multitude of issues, such as athlete's foot, ingrown toenails, and fungal infections.
Here are seven tips to keep men's feet healthy!
1. Wear clean socks every day
Men's feet can easily get sweaty and smelly from the heat generated by wearing shoes throughout the day. To prevent this, it is important to wear a clean pair of socks each day. Socks provide cushioning for feet, helping to keep them dry and comfortable. By wearing clean socks and caring for their feet properly, Men can help prevent potential problems in the future.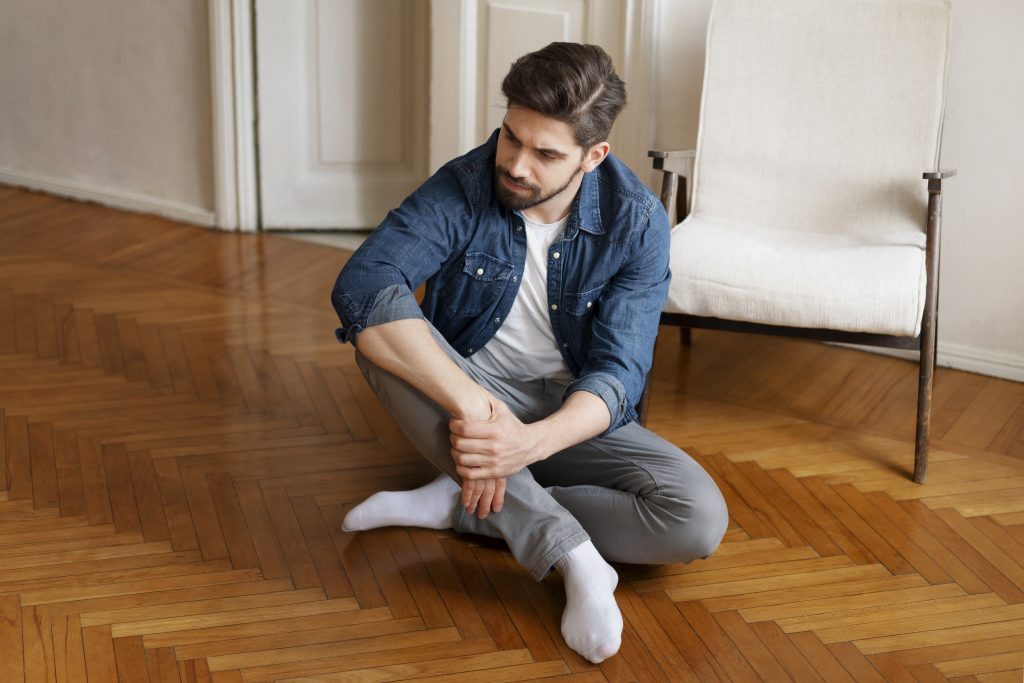 The feet of men are also particularly vulnerable to blisters, fungal infections, and soreness due to the nature of their work or lifestyle. Men can protect their feet by wearing breathable socks that wick away dampness and change them out daily or after sweating heavily.
2. Wear Comfortable Footwear
Men should also pay attention to their footwear. Make sure shoes fit properly and have proper support for the foot. Wear comfortable, well-fitting shoes with a breathable material to allow your feet to move and breathe freely.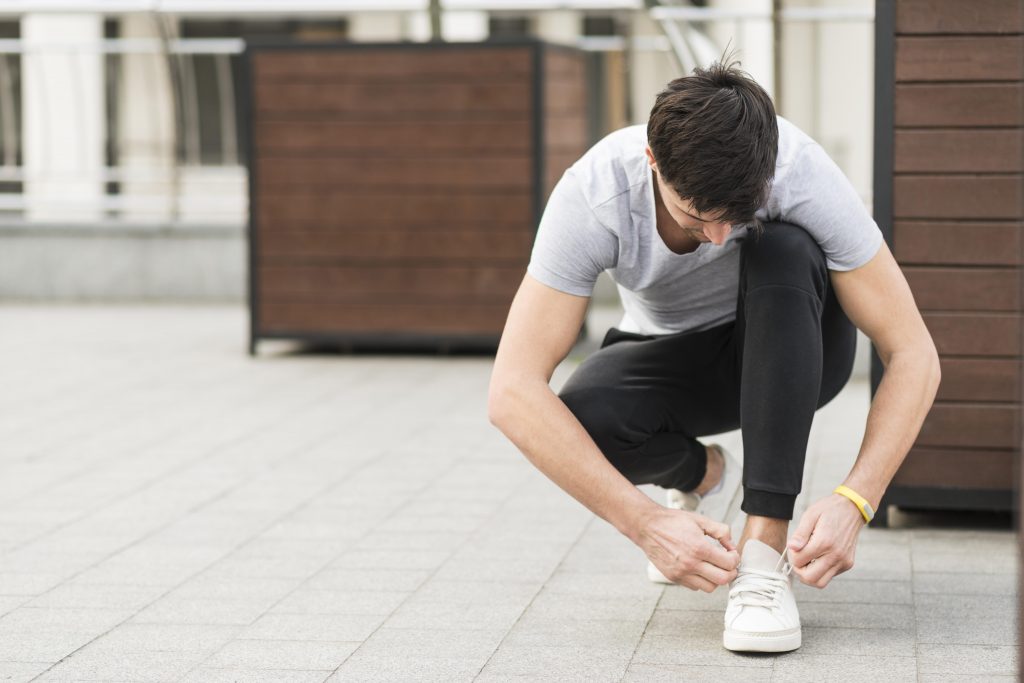 Make sure you wear the right size of shoes. One that's not too tight or too loose so your feet can move freely and be comfortable. You can also try allowing your feet to air out every day by going barefoot or wearing open sandals or flip-flops.
3. Regularly Trim Your Toenails
Another important part of foot care is regularly trimming your toenails. Make sure you use sharp clippers designed specifically for cutting nails and that you cut straight across the nail; cutting them too short or at an angle can cause ingrown nails or other issues.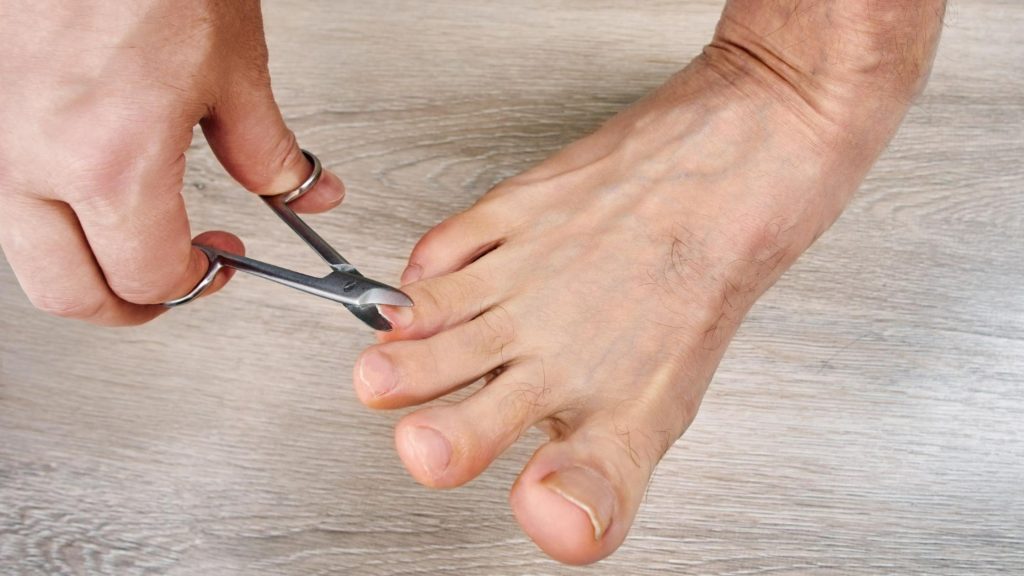 It's also a good idea to file down any rough edges after trimming so that they don't snag on socks or scratch against anything else. It is crucial to trim your nails regularly and keep them at a reasonable length so they don't curl, break or snag.
4. Wash your feet daily
It is important to wash the feet regularly, especially with warm water and antibacterial soap, to help prevent infection. Use a mild soap with warm water to wash your feet every day, and make sure you get between the toes.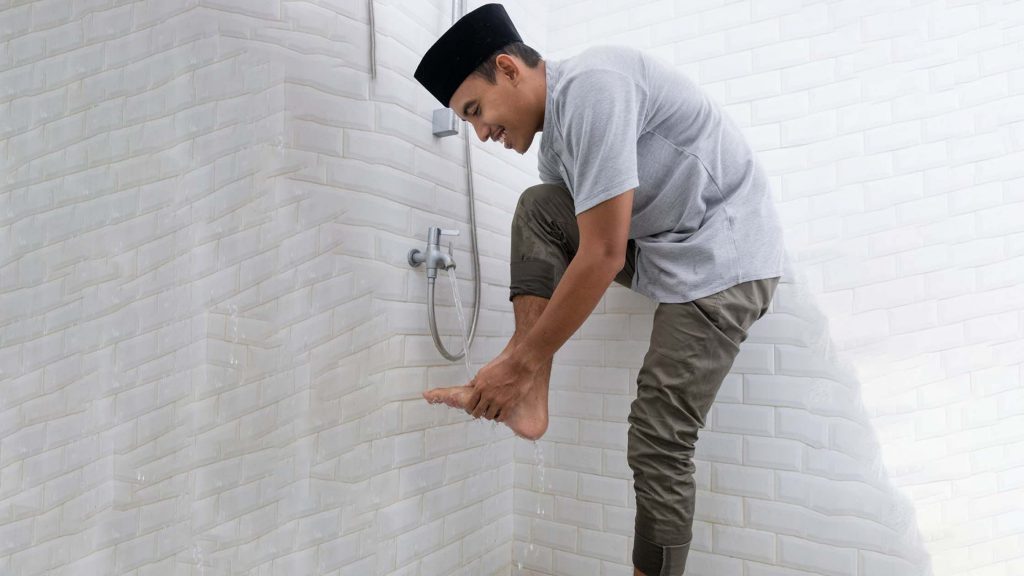 Dry carefully afterward, especially between the toes where fungi like wetness. Make a note that keeping the feet dry is key in preventing fungal or bacterial infections as well. Additionally, Men should inspect their feet regularly for any cuts, blisters, or signs of athlete's foot.
5. Moisturize Your Feet Regularly
Just like the rest of your body, it's important to moisturize your feet regularly in order to keep them soft and smooth. A good moisturizer will help lock in moisture and protect against foot odor or dry skin.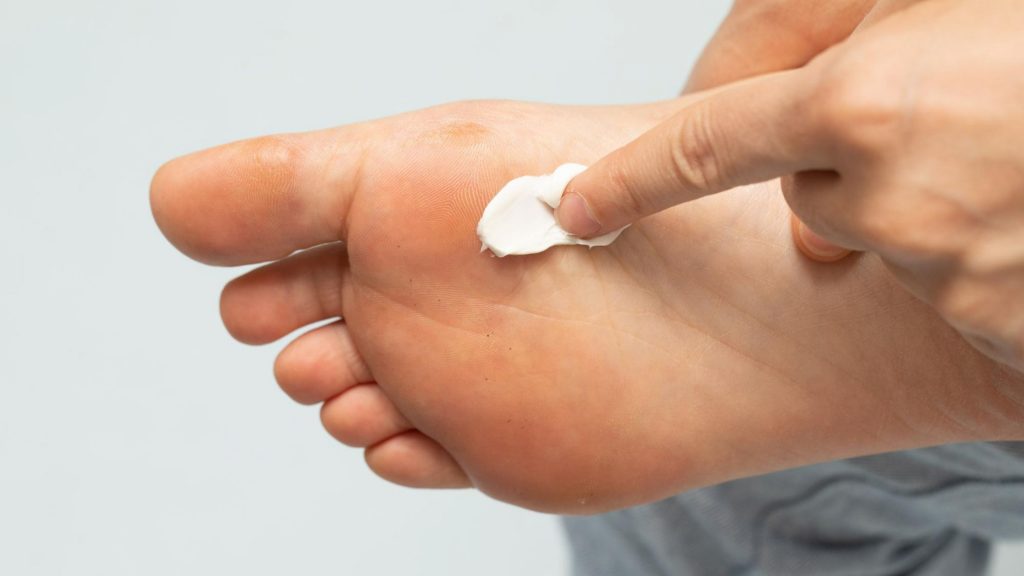 For an extra boost of hydration, try soaking your feet in warm water for 15-20 minutes before applying moisturizer, as this will help open up pores and allow for better absorption.
Moisturizing the feet regularly with a good quality lotion will help to keep them soft and supple. Men should also moisturize their feet regularly to keep them healthy and looking their best.
6. Exfoliate the Skin
Exfoliate the skin on your feet using a foot scrubber or a pumice stone to remove dead skin cells. If you have cracked heels, apply petroleum jelly or body lotion to keep them hydrated and smooth. People often forget to give proper attention to their feet, but it's important to keep them clean and healthy.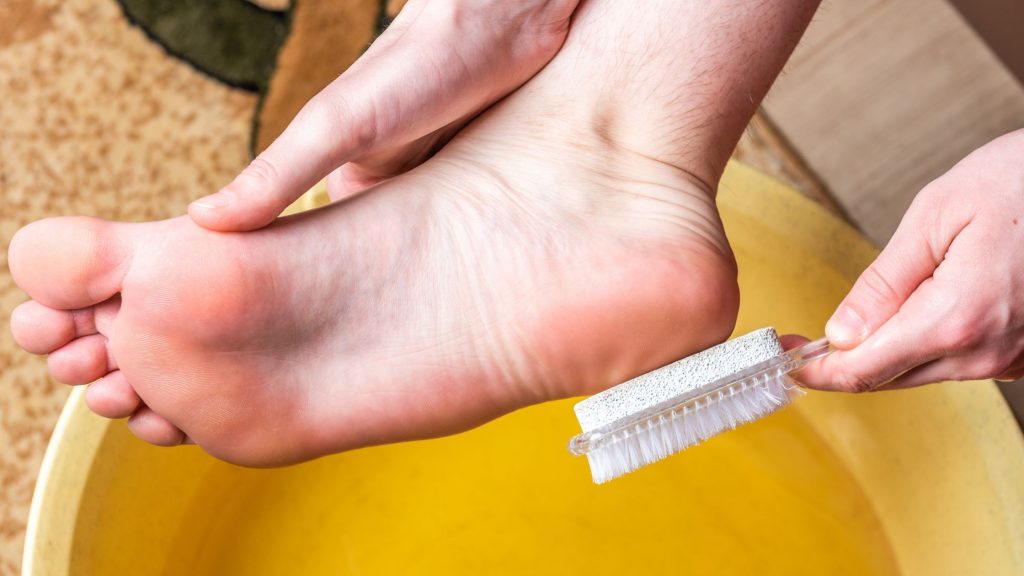 Treat any athlete's foot or other fungal infections with an over-the-counter antifungal cream. Exfoliate the skin on your feet using a foot scrubber or a pumice stone to remove dead skin cells.
7. Exercise your feet regularly
Men should take special care of their feet, as they are often exposed to the elements and can suffer from excessive wear and tear.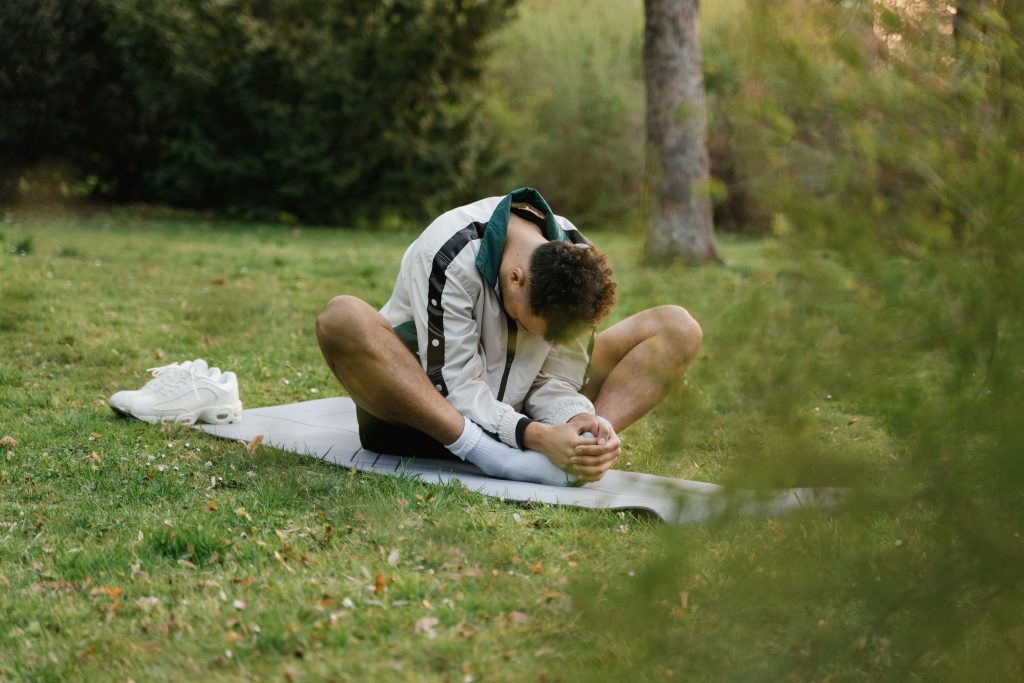 They should exercise to improve circulation and strengthen muscles. Exercises that target different muscle groups in the feet can help improve circulation, strengthen muscles and ligaments, reduce pain, and even prevent injury.
These exercises may include walking on toes or heels, toe curls, heel raises, dorsiflexion and eversion exercises, ankle circles, and standing calf raises. It is important to perform these exercises regularly for optimal effectiveness.
The Bottom Line
Following these tips will help men keep their feet healthy and free from foot problems. Taking good care of Men's feet is an important part of overall Men's health that is often overlooked.
It is well-known that men often overlook their feet when it comes to grooming, but taking care of them is just as important as taking care of any other part of your body. Simple steps such as wearing supportive shoes, regularly trimming your nails, and moisturizing can make a big difference in the appearance and health of your feet. So, it is crucial that you don't forget about them.
With just a few minutes each day devoted to foot care, you'll have happy and handsome feet in no time!