Dame Angela Brigid Lansbury, an award-winning actress and Disney legend, died at the age of 96 at her residence in Los Angeles. As per the report by Variety, she passed away five days before her 97th birthday.
The actress was born on October 16, 1925, and is one of the few artists from the Golden age of the Hollywood industry. She has been part of the film, television, and theater industry for the past eight decades.
Her extraordinary work has been recognized three times by the Oscar awards as a nominee.
Angela Lansbury studied acting at the Webber-Douglas School of Dramatic Art. Further, the circumstances of World War II became the reason for immigrating to the United States of America.
According to the family of Dame Angela Lansbury, the Disney legend left this world while she was sleeping the other day. The family of Angela Lansbury announced in a statement that she passed away peacefully while sleeping in her home in Los Angeles at 1:30 am on Tuesday, October 11, 2022.
In her lifetime, Angela Lansbury achieved five Tony Awards for her performances on Broadway. She also received Lifetime Achievement Award. Other than this, she also received nominations for Academy awards for her outstanding appearance in Gaslight in 1994, The Manchurian Candidate in 1962, and The Picture of Dorian Grey. However, she received Oscar for creating the most iconic characters in the history of Hollywood.
In her career, Dame Angela Brigid Lansbury has worked really hard for the success she got during her middle age as she performed in the hit Broadway Mame, Gypsy, Dear World, and Sweeney Todd, for which she won Tony awards.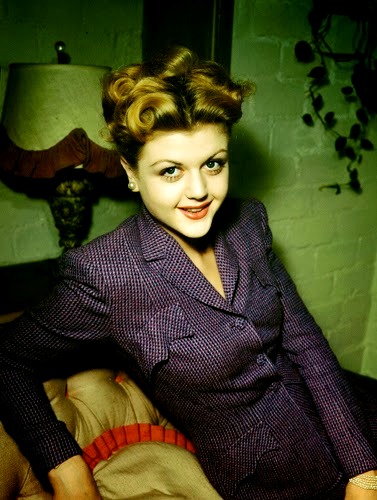 Other than several awards and recognitions, she worked with Disney and worked in the popular animated movie Beauty and the Beast, where she voiced the character of Mrs. Potts, the captivated teapot. The critics commented 'just charming' on her performance in the film.
Angela also voiced for the video game Kingdom hearts II in 2006 as well as appeared as a host in a segment in Fantasia in 2000. The final performance for Disney was Mary Poppins Returns in 2018, in which she performed the unnamed balloon lady.
Before her return to storytelling in Disney, Angela Lansbury also received 12 nods for the nominations in Emmy Awards for her superhit television series, "Murder, She Wrote," which was aired from 1984 to 1996.
Queen Elizabeth II also honored her by the name 'Dame' for her exemplary services to both drama and charity in 2014 when she was 88. She was also considered a commander of the Order of the British Empire in 1994 by the queen.
Dame Angela Lansbury has also received the National Medal of the Arts and the Kennedy Center Honors. The legendary actress received the title of Disney Legend in 1995.
The demise of Angela Lansbury was a sad and shocking event; however, she passed away naturally in a peaceful way. May her soul, Rest in peace!