"It is not the style of clothes one wears, the kind of automobile one drives, or the amount of money one has in the bank that counts. These mean nothing. It is simply a service that measures success." 
–  George Washington Carver
Progression in the field of technology and innovation has made life very easy as compared to the struggles our ancestors had to go through in the early times. Nowadays, traveling seems less complicated, as people in old age have little to no means for commuting purposes. Some would use horses or camels, while others had to set on foot, which was time and energy-consuming. The introduction of automobiles has proved to be a haven for many as trading has become much easier. Apart from trading, flexible commuting methods have encouraged people to displace more often for multiple purposes, be it leisure, health, education, or business purposes. 
The introduction of the automobile has contributed significantly to the economy globally. The global auto industry is a vital sector of the economy for every major country in the world. It has nourished the general populace with a sense of freedom and independence. Easy commute gives more leverage to people for growth and expansion in their profession. There is no denying the fact that the automobile sector creates more jobs. Nearly every car trip ends with either an economic transaction or some other benefit improving our quality of life. Increased globalization has resulted in an increased demand for automobiles, as modern-day individuals cannot comprehend their life without the existence of automobiles. 
Production of 60 million vehicles requires the employment of about 9 million people directly in manufacturing the vehicles and the parts that go into them. This is over 5 percent of the world's total manufacturing employment. It has been reported that each direct auto job supports at least another five indirect jobs in the community, resulting in more than 50 million jobs owed to the auto industry. Many people are employed in related manufacturing and services. Autos are built using goods from many other industries, including steel, iron, aluminum, glass, plastics, glass, carpeting, textiles, computer chips, rubber, and more. These collective facts make the automobile industry an essential fragment of the global economy, a primary driver of macroeconomic growth and stability and technological advancement in both developed and developing countries, spanning many adjacent industries. 
The automotive sector contributes significant tax revenues from vehicle sales, usage-related levies, personal income taxes, and business taxes. Some data research hasshown that the more developed the automobile industry is in a country, the higher its share of GDP in world production. Entrepreneurs and philanthropists like Bob Nouri should be acclaimed explicitly for acknowledging the importance of the automobile industry by dedicating nearly three decades of life to it, ultimately forging their own firms, creating jobs for many, and helping the economy grow to substantial levels.
Multi-auto dealership owner and philanthropist Bob Nouri was born to Manoochehr Khajehnouri and Tooran Abasalti on November 20, 1958. His father was an electrical engineer, and his mother worked at the only women's institution at the time in Iran as a tailoring teacher. Nouri has a sister named, Mehrzad and two older brothers, Mehrdad, who lives in Iran, and Mehran, who died in New Jersey from cancer in 2009. Nouri was born in Tehran and relocated to Oklahoma at the prime age of 19 to pursue his studies. In 1979, he got himself registered at Phillips University. While his time there, he worked as a janitor at Universal Custodial Services to bear his expenses. However, in 1984, Nouri was successful in securing a degree in bachelor of arts that chiefly focused on business administration.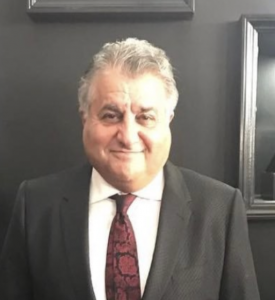 Nouri has operated on several noteworthy boards, not forgetting his excellent services during his tenure as the past president of the South-Central Regional Council of Hyundai Dealers, board member of the advertising at Daily Oklahoman, and board member of the Oklahoma Auto Dealer Association. He joined the Regional Advertising Council and Regional Advisory Council for Chrysler Dodge Jeep Ram as a board member. Nouri is also one of the longest-serving board members of the Hyundai National Dealer Council. His excellency has garnered him a tremendous experience of thirty years in the auto industry. In 2015, Nouri left Oklahoma and moved to California. His brilliance in his sphere leveraged him with the capability of running 17 new car dealerships in Southern California and Oregon, reporting a total revenue of 1.7 billion dollars in the year 2021 and 2.1 billion in 2022, respectively.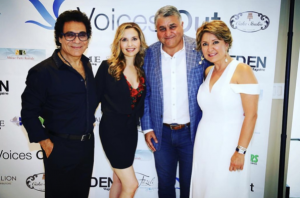 In September 2015, Nouri established B.N. Dealerships  Management, Inc., where he currently serves as the president. He also co-founded Nouri/Shaver Automotive Group alongside his business partner, Pete Shaver. On December 20, 2022, Bob Nouri and Pete Shaver attained a Chevrolet dealership from Performance Brokerage Services, North America's highest-volume dealership brokerage firm. The deal was a figurative move for Nouri and Shaver to actively grow their company and grab new prospects in the automotive market. This was Nouri and Shaver's 15th dealership. In 2021, Nouri/Shaver Automotive Group sold around 40,000 new and pre-owned vehicles, generating $1.75 billion in revenue.
Not having spent a very lavish childhood provided Nouri with a sense of empathy for the underprivileged. His sympathetic nature encouraged his philanthropic skills to hold the position as a sponsor of the Why Not Foundation. This foundation solely works on the well-being of children, improving their academic system and preserving vulnerable communities by focusing on their workforce development and accessible mental health resources. 
Nouri became a part of an organization named Farhang Foundation in 2017. The Foundation is committed to promoting and celebrating Iranian art and culture while benefiting society. Nouri served as a member of the board of trustees for Farhang Foundation. Nouri serves as an inspiration for many based on his remarkable entrepreneurial and benevolent skills. His outstanding growth from being a nobody to operating a multidimensional company, along with a net worth of 2 billion, motivates young entrepreneurs from all across the globe. In November 2021, Nouri was also honored as Citizen of the Year by the City of Van Nuys Police Department.