Charity Kindig is the Vice-Chairperson and Co-owner of the Kindig It design company. She was born on March 6, 1973, in Salt Lake City, Utah, United States of America. 
Kindig-It is a design company planned and owned by her husband, Dave Kindig. Kindig is a well-known American automotive enthusiast for the TV series Bitchin' Rides.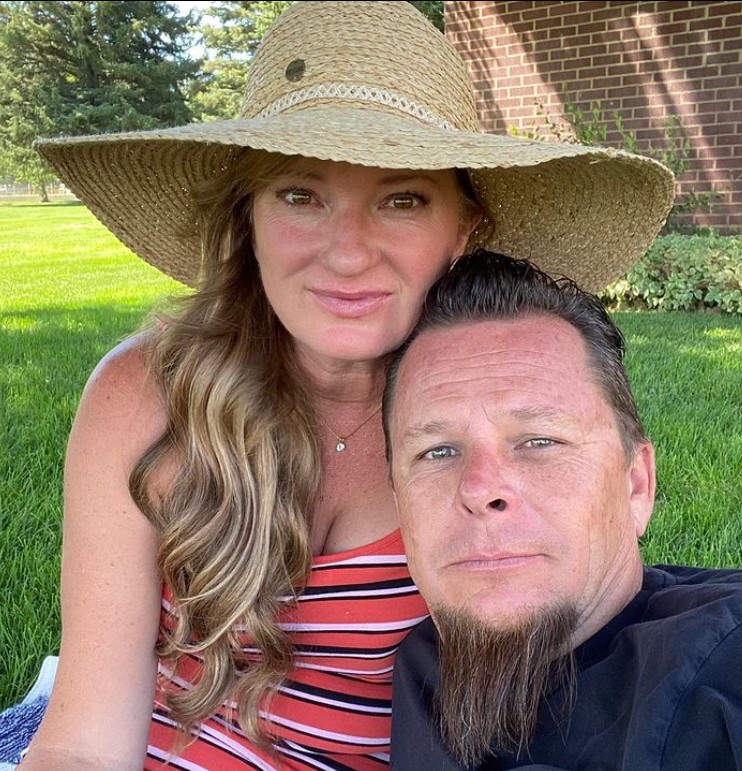 Charity and Dave Kindig have been running this company for 20 years and have succeeded in creating a legacy in the field of classic vehicles and motor rides.
Let us have a quick insight into a few basic details about the wife of Dave Kindig.
| | |
| --- | --- |
| Name | Charity Kindig |
| Date of Birth | March 6, 1973 |
| Age | 49 years |
| Birth Place | Salt Lake City, Utah, USA |
| Zodiac Sign | Pisces |
| Nationality | American |
| Language | English |
| Religion | NA |
| Ethnicity | Caucasian |
| Relationship | Married |
| Husband | @Dave Kindig |
| Color of Hair | Light Brown |
| Color of Eyes | Brown |
| Instagram | @mrs_kindigit |
| Twitter | @CharityKindig |
| Facebook | NA |
| Linkedin | @CharityKindig |
| Profession | Vice President and Co-owner of Kindig-It Design |
| Education | Alta High School |
Charity is mainly known due to her association with Dave Kindig. Both Dave and Charity successfully established the venture in designing and customizing luxury cars.
Early Life 
Charity Kindig was born and raised in Utah state of the United States of America. She has been an enthusiast of cars since childhood. Her father was a car club member and a hot rodder, and her mother was also a huge follower of classic cars.
She gained knowledge and interests in the automotive industry and classic cars since she was a little girl. Her parents introduced her to the world of classic cars and hot rod culture.
Charity used to enjoy car shows with her parents. When she was 12 years old, her father brought a 1957 Corvette for modification at home. Her extreme indulgence and love for the hot rod culture paved her way for new avenues of life.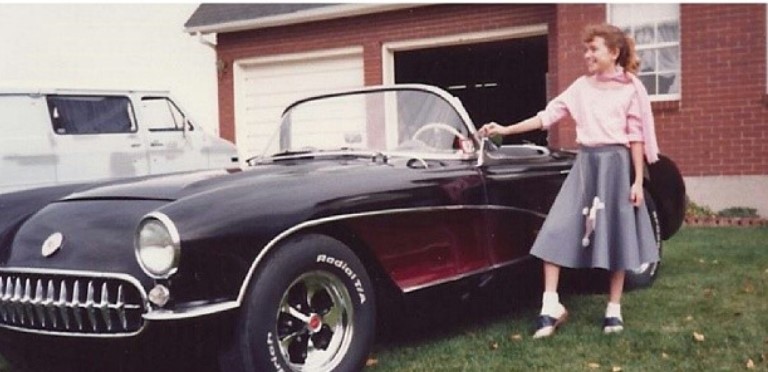 When she was 16, she got a chance to work on the 67 Malibu project with her father. Her inclination toward car design led her to attain more knowledge in the field. In fact, she had also worked on the modification of Chevelle with her father.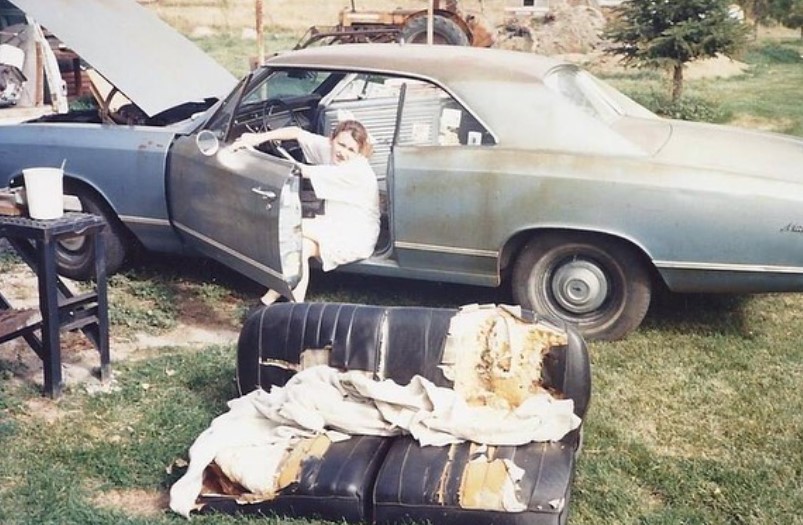 Being raised in a family appreciating the hot rod culture and an interest in Classic cars, she got the foundational knowledge and skills in this area in her early childhood. As per a few sources, Charity explained that her mother wanted her to own a 69 Camaro, however, it doesn't matter to her as long as it is a classic car with a steering wheel and wheels.
Her Education
Apart from her interest, she gained her early education in Salt Lake City and completed her General Diploma from Alta High School in SANDY city in Utah.
During high school, Charity owned 67 Chevelle Malibu, which was eventually the most fabulous car for a teenage student. She used to flaunt her Chevelle in the city and go to car clubs, dance clubs, and State Street Cruising. She also met her current husband, Dave Kindig, in one of these clubs.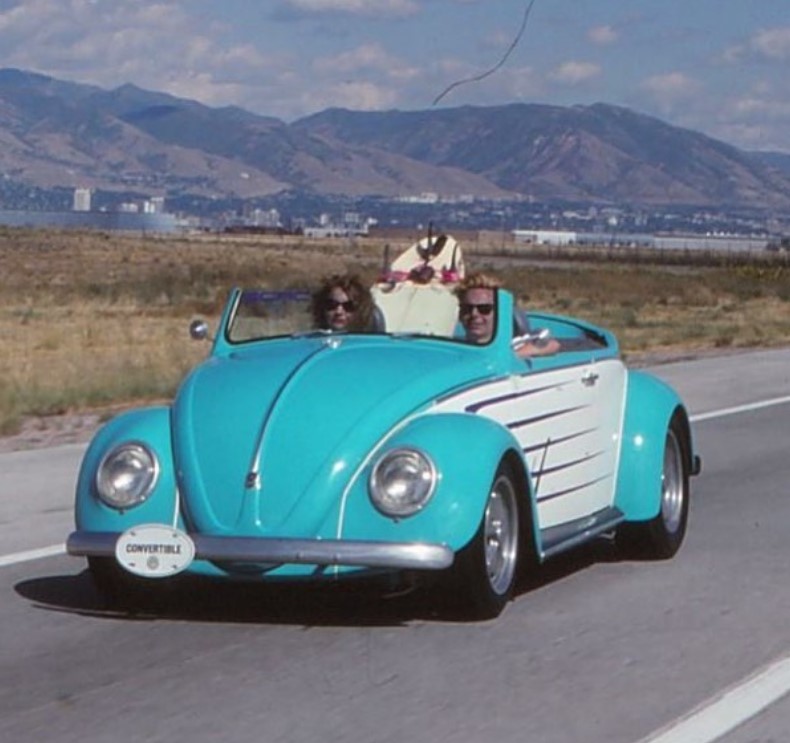 Charity is a well-known personality in Utah due to her contribution to the automotive industry. As per her Linkedin account, the aforementioned is her highest education. There is no further information available that can assure the further education of the co-owner of Kindig-It Design.
Her Career 
Charity is a successful businesswoman as well as a die-hard fan of classic vehicles. Currently, she is the vice president and Co-owner of the famous vehicle modifier firm Kindig-It Design.
The main planner behind the Kindig-It Design is her husband, Dave Kindig, who is also popular as a host of the famous TV series Bitchin' Rides in 2014. Dave also made appearances in Beyond Bitchin' Rides in 2015 and Best of Top Gear in 2019.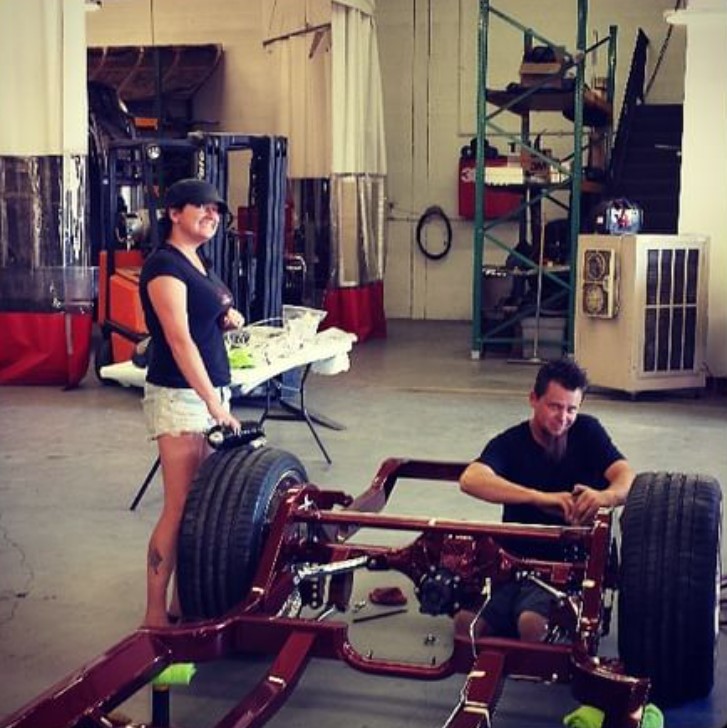 Charity Kindig has had an immense love for classic cars since she was a young girl. Her enthusiasm for cars encouraged her to choose her profession in the area of her passion. She initiated her career by working as a parts runner at an automotive shop.
Eventually, she got promoted to the higher ranks and started working as a manager, and kept an eye on the activities of the warehouse. 
After that, she started working as co-owner of Kindig-It Design but the main face behind the venture of Kindig-It Design is Dave Kindig. Dave was so determined to bring his dream into a reality that he worked on various projects for family and friends. Charity supported Dave in fulfilling his dreams and contributed to the success of the company.
Her Family 
Charity Kindig and Dave Kindig met during their teenage years and their inclination toward classic cars and hot rod culture made their life a success. The couple got married in 1992 and are blessed with two beautiful children, a daughter and a son.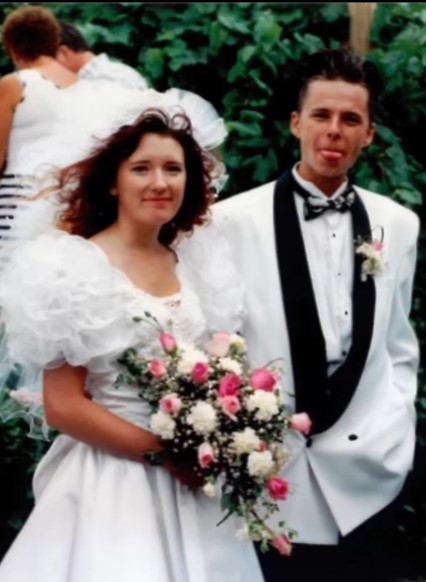 The couple started their own venture Kindig-It Design after the birth of their youngest child. Charity and Dave support each other in every aspect of their lives and are an example of a perfect couple.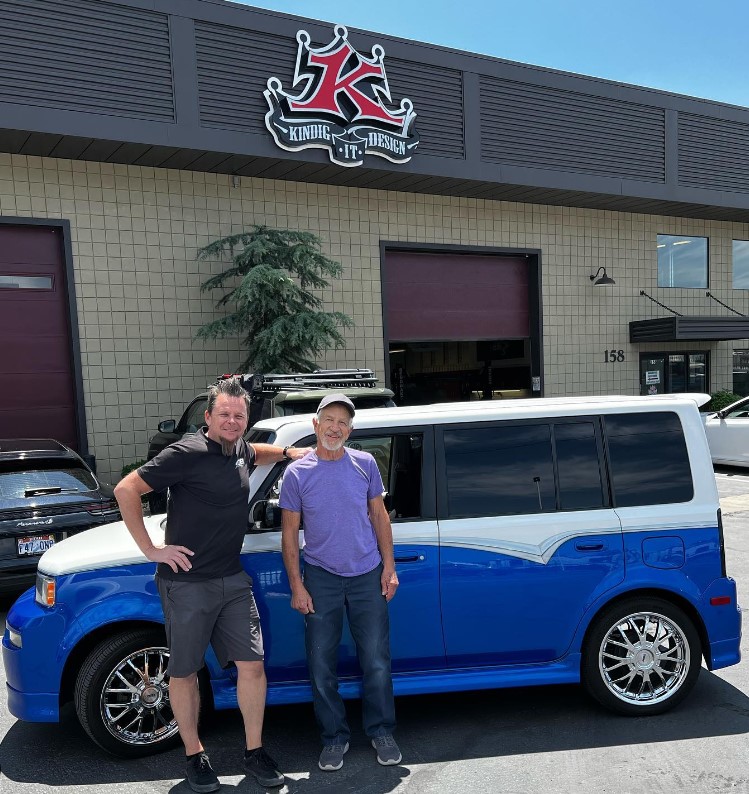 The daughter of Charity, Braylee Kindig, got married to her long-time boyfriend Kaden in 2018. The husband of Braylee Kindig is a barber by profession, and she herself is working in the family business. Drew Kindig, the son of Charity, is a teenage boy who is enhancing his skills by working with his parents.
The family of Charity is a small-knit nuclear family that indulges in classic cars and promotes hot rod culture. She is enjoying her success in the automotive field with her family.
Social Media Appearance
Charity is very active on social media platforms. Her Instagram account @mrs_kindigit has more than 950 posts with 10.7K followers. Her Twitter account @CharityKindig has above 4K Followers.
There is no information about her Facebook account, however, she has updated her professional profile on LinkedIn named Charity Kindig.
Charity loves to post about her family and business on her Instagram profile. She is continuing to provide updates about her life over social media platforms.
Summary
Charity Kindig is a determined individual who enjoys talking and working with designing and modification of Classic Cars. She is a proud mother of two children, a wife, an outstanding businesswoman, and an influencer in the automotive industry.
Charity is one of the important factors behind the success of Kindig-It Design. She is also known in the business world because of her successful business venture in the modification of classic cars.