Tesla's CEO, Elon Musk, has become the richest person on this planet, and currently, his fortune is valued at $186 Billion. He has snatched away this title from Amazon's CEO Jeff Bezos, who was ranked as the world's wealthiest person since 2017. Moreover, Tesla has experienced a rise of 4.8% in shares, due to which Musk is pushed into the top spot. 
In case you're wondering how Musk reacted to this news? He simply tweeted, "How Strange," and then added, "Well, back to work."
He currently owns 20% shares of Tesla, and because of their recent performance in the stock market, Elon is making a good fortune. On Wednesday, Tesla became a more valuable brand than auto heavyweights such as Toyota, Hyundai, and Ford. Above all, despite the global pandemic in 2020, Tesla has produced more than 500,000 cars. 
In addition, SpaceX has also seen some success in the past few months, and they recently assigned four astronauts to the International Space Station. Now, the company is also planning to launch at least 60 broadband satellites into orbit. 
Who are the other richest people, along with Elon Musk?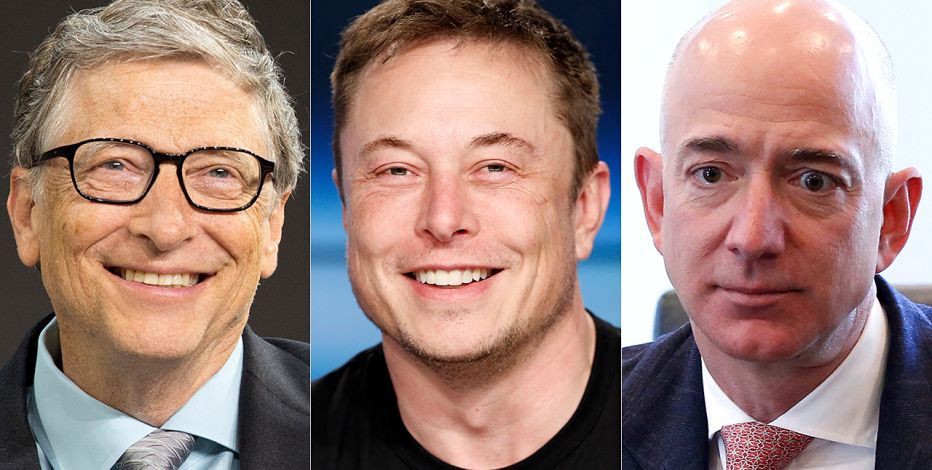 After Elon Musk, in the second position among the richest people is Jeff Bezos. Amazon CEO's fortune is currently valued at $184.5 Billion. Microsoft's CEO, Bill Gates, is in the third position with a fortune of over $134 Billion. On the fourth position, Bernard Arnault stands with his net worth estimated at around $116 Billion. He is also the only richest non-American among the top five contenders. Lastly, the fifth position is currently reserved for Facebook's CEO, Mark Zuckerberg, who owns a fortune of more than $100 Billion. 
In case you're thinking about what these people will do with so much money? Well, Elon Musk answered this question by saying-
"Half to help various problems on our planet Earth and half by helping in developing a sustainable city on Mars."