Luka Doncic and his mother, Mirjam Poterbin, have been in the headlines for the past few weeks. The main reason behind this spotlight is the trademark fight that is going on between Luka Doncic's mom and him.
It is said that mothers can sacrifice a lot for their kids, but the mother of Luka Doncic decided to choose the legal path to keep hold of the trademark 'Luka Doncic 7' registered under the name of her son Luka Doncic. Although, the legal petition for the trademark rights has been filed by her superstar player son.
Those who are unaware of Luka Doncic, he is a professional basketball player from Slovenia playing for the Slovenian National team and Dallas Mavericks of the National Basketball Association.
Mirjam Poterbin is a proud mother of Luka Doncic, who supported her son in all endeavors of his life. But recently, the perfect and doting relationship between the two took a nasty turn over the trademark. 
In this article, we are going to learn about the Bio, Career, and family of Luka's Mom and the events behind the conflicts between the two.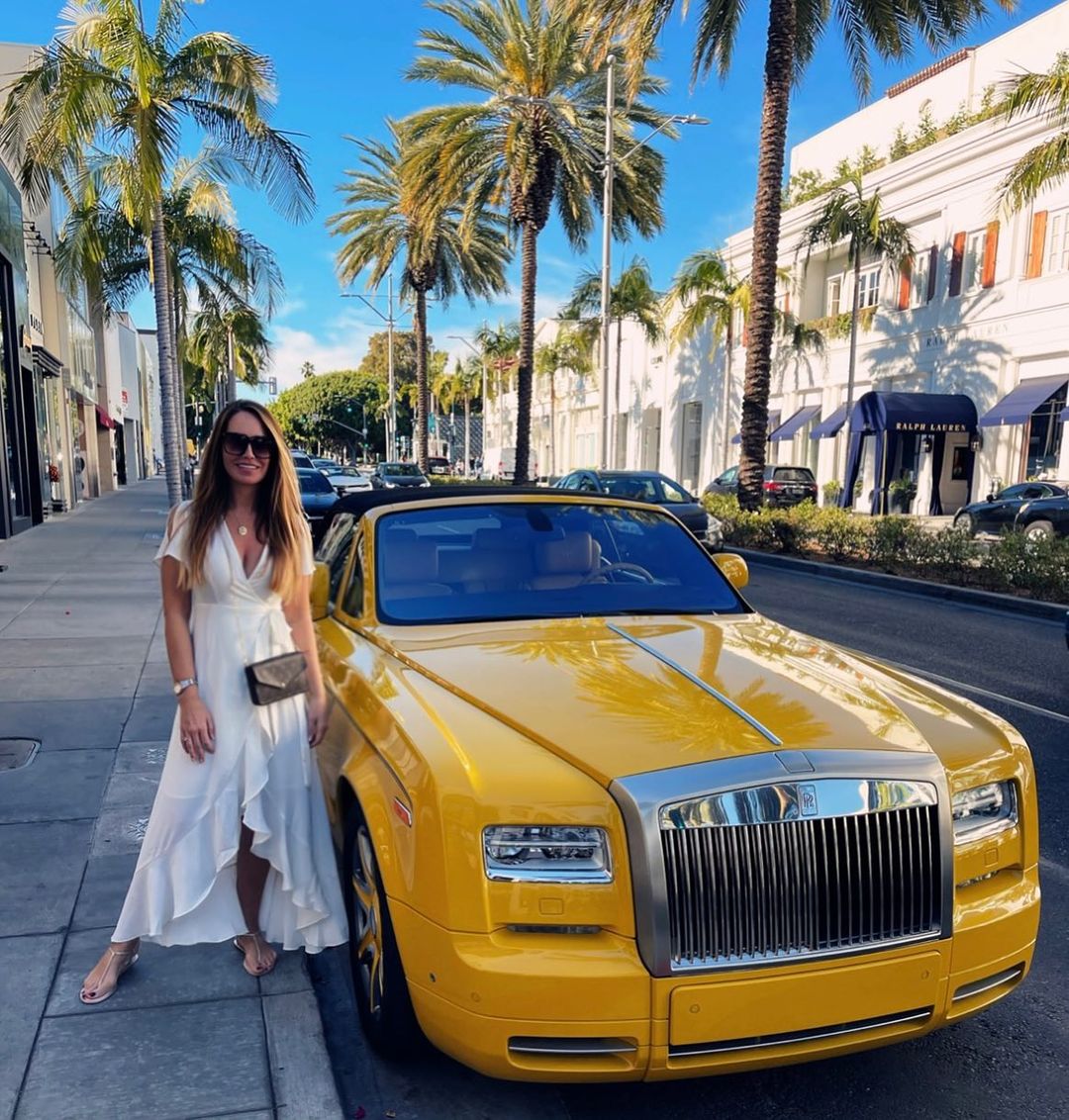 Mirjam Poterbin Biography
Mirjam Poterbin is the mother of Luka Doncic. She is a successful entrepreneur and beautician and was earlier married to former basketball player Sasa Doncic. They got divorced in the year 2008. Currently, she is not in a relationship with anyone.
Mirjam was born in 1974. Her exact place of birth is unavailable, but she has excelled well in her career as well as in her personal life.
Let us further have a quick look at the detailed information about Mirjam Poterbin.
| | |
| --- | --- |
| Name | Mirjam Poterbin |
| Date of Birth | 1974 |
| Place of Birth | NA |
| Age | 48 years (as of 2022) |
| Zodiac Sign | NA |
| Gender | Female |
| Nationality | Slovenian |
| Ethnicity | White |
| Religious Beliefs | NA |
| Marital Status | Divorced |
| Ex-Spouse | Sasa Doncic |
| Children | 1 |
| Son's Name | Luka Doncic |
| Profession | Beautician, Businesswoman |
| Instagram | @mirjampoterbin |
| Facebook | NA |
| YouTube | NA |
| Twitter | @mirjam_poterbin |
| Education | School of Public Administration, University of Ljubljana  |
| Net Worth | NA |
| Well-known as | Luka Doncic's Mom |
Mirjam Poterbin mainly comes into the spotlight because of her superstar son Luka Doncic. She gave up her life and fully dedicated herself to the upbringing of her son.
Currently, she is residing in Dallas, Texas. The emotional support of Mirjam Poterbin is her mother, Milena Poterbin, with whom she usually comes to support Luka during his matches.
Mirjam Poterbin Career
Mirjam began her career as a beautician and is well known as the mother of Luka Doncic and ex-wife of Sasa Doncic.
The detailed information about the career of Mirjam is not available. As per some sources, she is a businesswoman doing well in the beauty industry and handling trademarks for her son Luka Doncic.
Other than this, there are no specific details available about the career of Mirjam Poterbin. She has been mostly known as the biggest supporter of her son Luka Doncic.
Mirjam Poterbin Personal Life
Mirjam Poterbin is a Slovenian national whose personal life includes her son Luka Doncic and her mother, Milena Poterbin. Other than that, she is not close to any other person.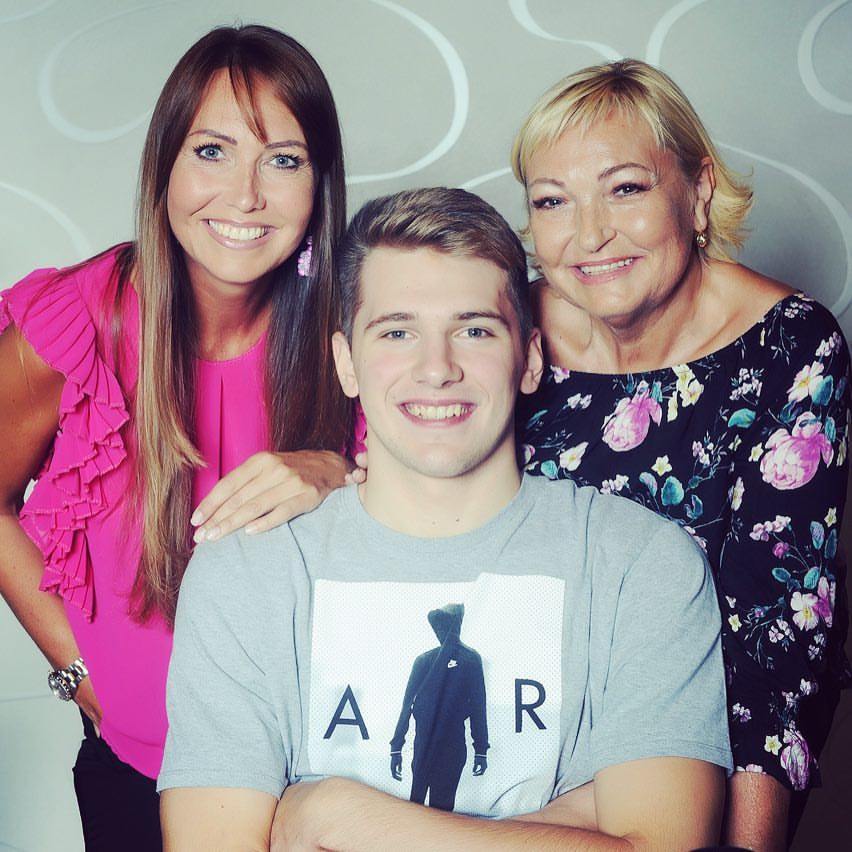 Mirjam and Sasa Doncic are not together since 2008. After her divorce, she did not get involved with anybody else as she was busy raising her son.
About Luka Doncic
Luka Doncic is a very famous basketball player from Slovenia who sometimes plays for the National team of Slovenia. He is currently playing with the National Basketball Association for the team Dallas Mavericks.
Luka was born in Ljubljana, Slovenia, on February 28, 1999. He has been playing basketball from 2015 onwards. From 2015 to 2018, he was part of the Real Madrid team, and after that, he was associated with the Dallas Mavericks.
Doncic has been performing outstandingly in his game. He has remained so good at his game that he made his senior debut at the early age of 17 years. He played for Slovenia in 2016.
Luka Donic has won several important tournaments in the nationals for his country Slovenia. Below mentioned are some important details about him.
Name

Luka Doncic

Date of Birth

February 28, 1999

Place of Birth

Ljubljana

, Slovenia

Age

23 years (as of 2022)

Zodiac Sign

Pisces

Gender

Male

Nationality

Slovenian

Ethnicity

White

Relationship Status

Committed

Partner Name

Anamaria Goltes

Father's Name

Sasa Doncic

Mother's Name

Mirjam Poterbin

Instagram

@lukadoncic

Twitter

@luka7doncic

Profession

National Basketball Player

Net Worth

Estimated in Millions of Dollars
Reason behind the legal mess between Luka Doncic and his mother, Mirjam Poterbin
Luka Doncic's mom used to handle all the matters of her superstar son. In fact, his mother, Mirjam Poterbin, has taken care of everything till date related to his matches and trademarks.
According to some sources, the NBA star filed a lawsuit regarding canceling the trademark 'LUKA DONCIC 7' against his own mother. The petition has been filed with the United States Patent and Trademark Office to get control of the trademark, which has been controlled by his mother so far.
Earlier, the trademark 'LUKA DONCIC 7' was registered by his mother during his rookie year in 2018. The Maverick star, Luka Doncic, is now 23 years old and wishes to take hold of the trademarks that his mother has been holding for a long time.
According to the basketball player, he requested his mother in writing to give up on the trademark of his name, but her company refused to do so. This is the reason he is going the legal way.
In a statement, he explained that he is looking forward to growing as a person and a player. It is important to control his own brand and give back to the community he is playing for.
Earlier, Doncic tried to trademark his name Luka Doncic but was rejected by the U.S. Patent and Trademark Office. After attempting all the possible options, Luka came up with a legal way to get hold of his name as a trademark. Luka opted for one of the leading law firms in the USA, named Brown Rudnick LLP. 
Conclusion
The lawsuit for the trademark is the major reason behind the mess between the best mother-son duo. Luka Doncic's mom Marjim Poterbin has remained the biggest cheerleader for her son.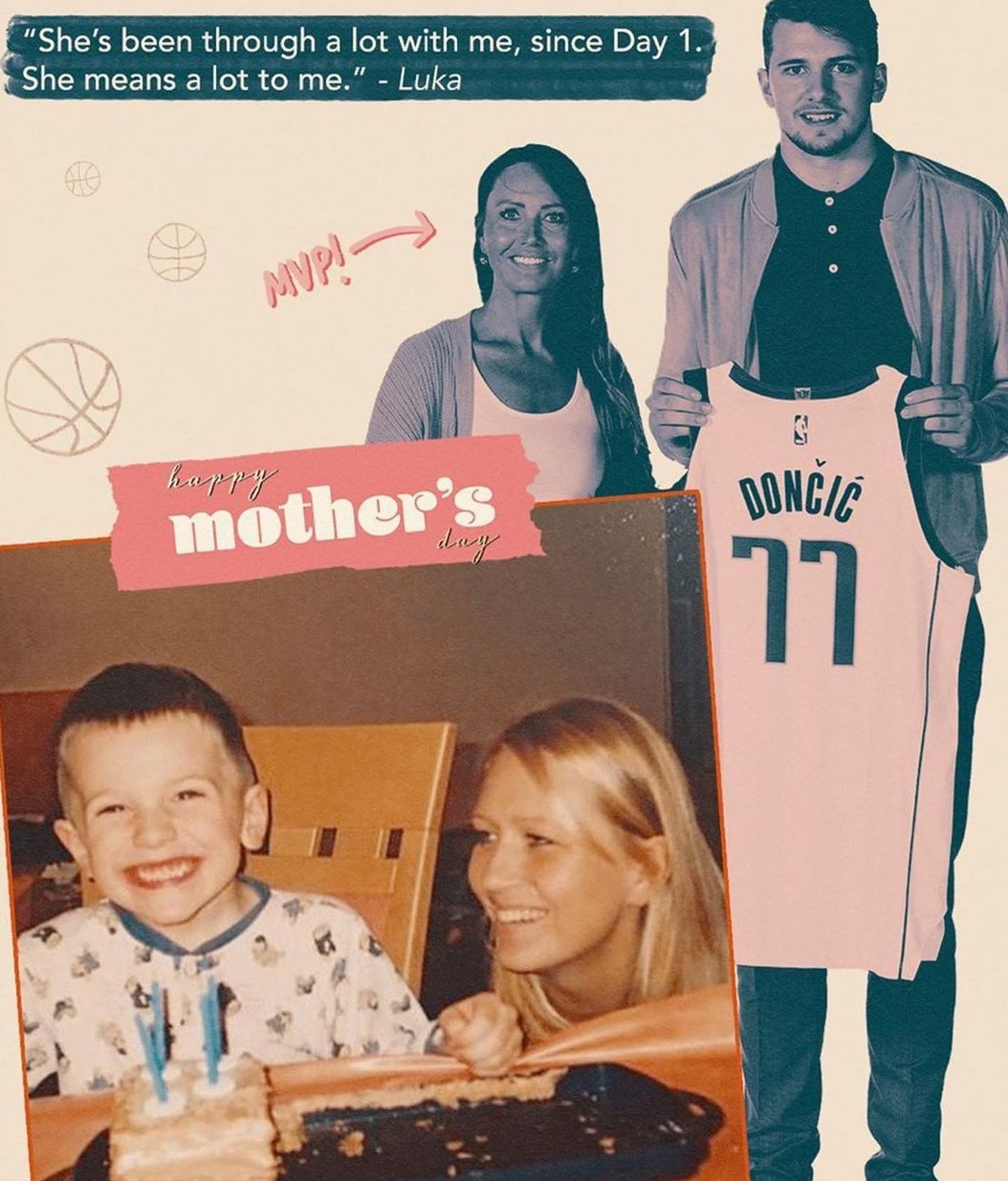 Mirjam was always available during his games, and because of the denial of her firm on giving up on the trademark, the relationship between the two took the wrong turn. Only time will tell now how both of them are going to mend their relationship amidst the legal war over the trademark.