Ella Olivia Stiller is a celebrity kid and is famous as the daughter of Ben Stiller and Christine Taylor. Recently, she received the spotlight for her appearance at the 2022 Emmy Awards.
In 2022, the director-actor Ben Stiller came along with his daughter, Ella, declaring this year as a father-daughter date for the Emmys.
Ella is a young American actress who has done a few roles in short TV series in the industry. 
In this article, we will pen down more facts and information about this famous celebrity child and other significant aspects of her life.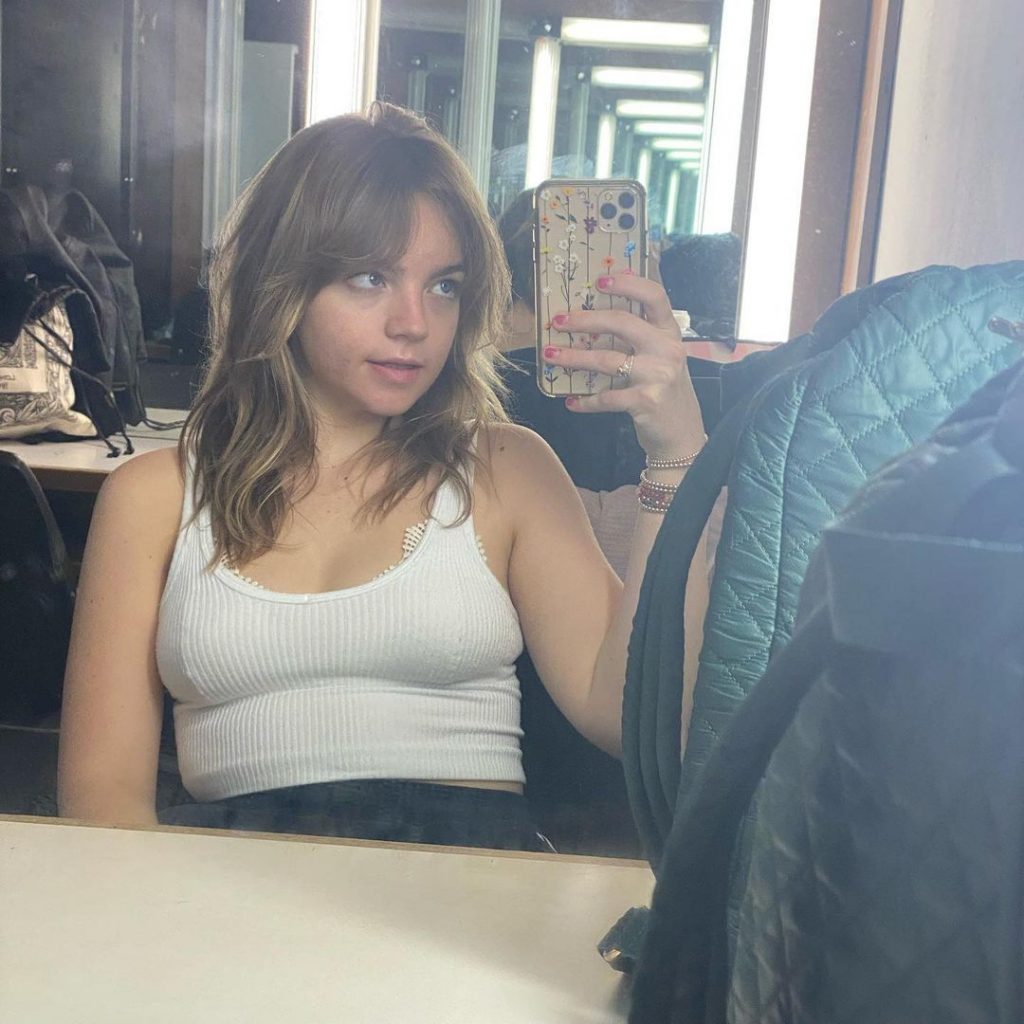 Biography of Ella Stiller
Ella was born on April 9, 2002, in California, United States. Currently, the age of Ella Olivia Stiller is 20 years old. 
Olivia is mainly known for being the daughter of famous celebrity parents. Being born and raised in the limelight from the start, Ella is very much inclined towards working in this industry.
Ella was in the grade fourth when she first experienced the camera and became part of the school adaptation play titled Sleepy Hollow.
Ella was born in Los Angeles and was raised in Westchester County with her brother Quinn Stiller. She spent her early life and elementary education with her parents. The details about the educational institute are not yet revealed by Ella Olivia or her parents.
However, it can be assumed that she might be currently pursuing her undergraduate studies.
Let us have a glance at the quick facts about the daughter of Ben Stiller.
Name

Ella Olivia Stiller

Date of Birth

April 9, 2002

Age

20 years (as of 2022)

Birth Place

Los Angeles

, California, United States of America

Zodiac Sign

Aries

Nationality

American

Mother's Name

Christine Taylor

Father's Name

Ben Stiller

Mother Profession

Actress

Father Profession

Actor, Comedian, Writer, Director, Producer, 

Sibling

Quinlin Dempsey "Quinn" Stiller

Profession

Child Artist

Net Worth

NA

Education

NA

Color of Eyes

Dark Brown

Hair Color

Blonde

Instagram

@ella.stiller

Father's Instagram

@benstiller
Personal and Family Life of Ella Olivia Stiller
As far as the personal life of Ella is concerned, she has been enjoying her adulthood with her girlfriends. She is living the best time of her life and having fun doing several parties and going out with friends.
Ella has not provided any information relevant to her dating life, so we can assume that she is currently single and having fun growing up with her friends and family.
Talking about the family of Ella, she came into this world with celebrity status by birth. Ella was born to Ben Stiller and Christin Taylor. She is also having a younger brother named Quinn Stiller, who is also an actor like Ella. 
The grandparents of Ella Stiller are Jerry Stiller and Anne Meara, who were also popular actors and comedians in the industry.
Let us further know a bit more about her celebrity parents.
Who is Ben Stiller?
Ben Stiller is a renowned name in the entertainment world. He is a popular American actor, director, producer, writer, and comedian. 
Ben was born on November 30, 1995, in New York City, USA. He completed his education at the prestigious Calhoun School in New York and then started working in the entertainment industry.
Ben Stiller has been active in Hollywood since 1975 and rose to prominence through his exemplary contributions to the industry.
Ben Stiller married Christine Taylar in 2000 and has two kids with her. The couple got separated in 2017 but later reconciled and currently living together.
This famous actor has won several awards and recognitions throughout his career; a few of them are Emmys, MTV Movie Awards, Britannia Award, and a Teen Choice Award.
Who is Christine Taylor?
The mother of Ella Olivia Stiller is Christine Taylor, who is also a very popular American actress. She is renowned for portraying the character of Marcia Brady. 
Christine was born on July 30, 1971, in Allentown, Pennsylvania, USA. She is also having a younger sibling named Brian. 
Before marrying Ben Stiller, Christine dated Neil Patrick Harris for a year. In 1999, she met the love of her life while filming for Heat Vision and Jack, and further got married to Ben in 2000. 
Other than this, there are no chronicles or struggles related to Ella's life that are seen in the industry like other celebrity kids such as Brittany Favre.
Ella Stiller has been living her life enjoying and making the most of it. She has also been seen in many important events with her parents and sibling.
Social Media Appearance
Ella is actively involved on the social media platform Instagram. She posts very frequently, and her appearance can be seen with her friends and family.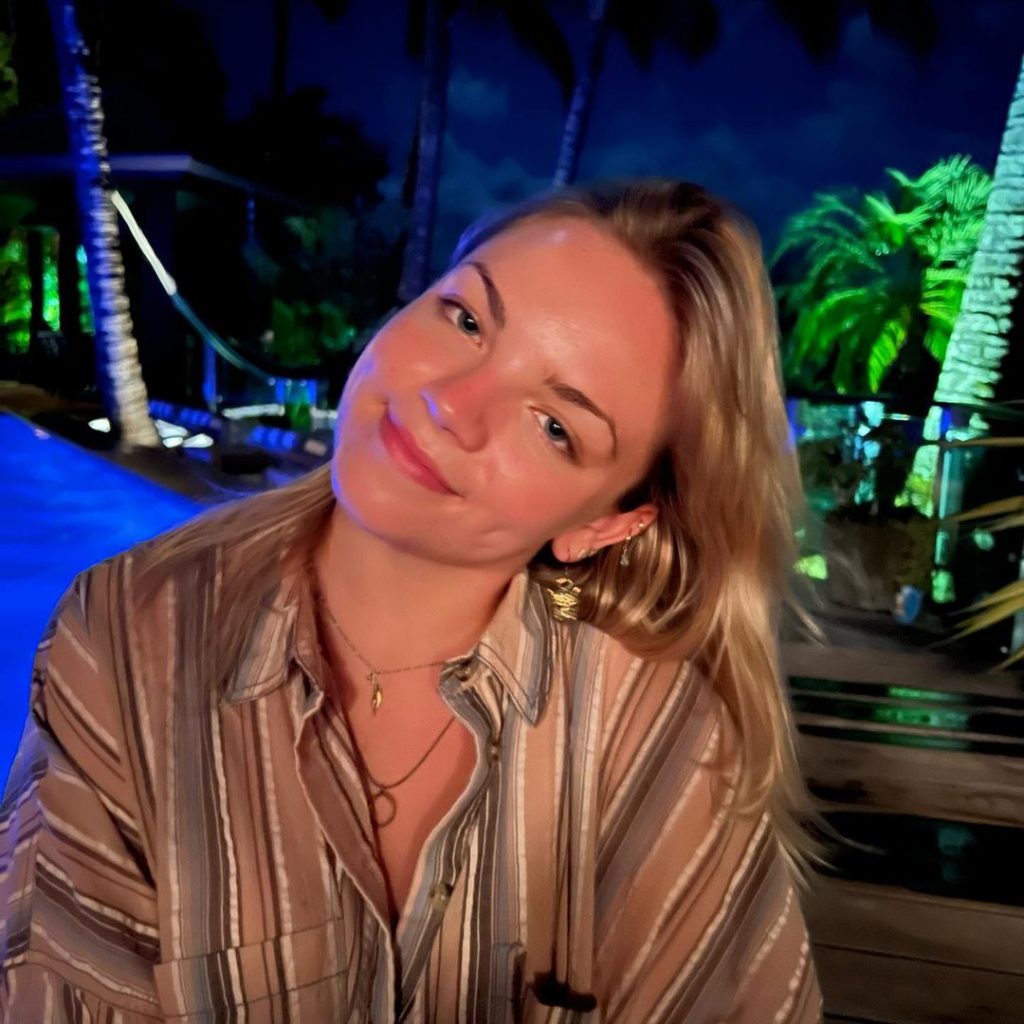 You can check her Instagram handle @ella.stiller, where she continuously updates about her personal life. 
Although she is a popular celebrity kid, she has very limited followers on the internet. Overall, she has 6331 followers on Instagram.
From her social media profile, it can be seen that she is also involved in setting up a recurring donation to the National Network of Abortion Funds.
Summary
Ella Stiller was born with a silver spoon and is enjoying all the luxuries in her life. However, she also works for some social causes as well as seen in a few short roles in the industry.
Ella is also a voice actress and worked with her brother Quinn in the short series Night at the Museum in 2014. Ella has not appeared yet in any big-budget movie, but it would be great to see how this celeb kid makes her way in the industry in the future.