Łukasz Witt Michałowski is a famous Polish Theater Director, Actor, Production Designer, and the founder of the InVitro Prapremier Stage. He is a 47 years old male, born on October 8, 1974, in Lublin, Poland. The actor is well-known for his outstanding theater performances and amazing film and theater directions.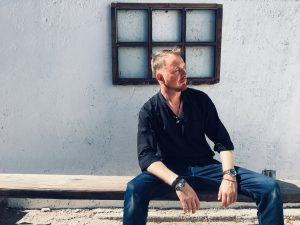 Following are the basic details about Łukasz Witt Michałowski
| | |
| --- | --- |
| Name | Łukasz Witt Michałowski |
| Date of Birth | 08 October 1974 |
| Gender | Male |
| Nationality | Polish |
| Profession | Director, Actor, Producer, and Entrepreneur |
| Birth Place | Lublin, Poland |
| Partner  | Anna-Maria Sieklucka |
| Hair Colour | Blonde |
| Eye Colour | Gray |
| Religion | Christian |
| Zodiac Sign | Libra |
| Languages Known | Polish, English and German |
| Education Qualification | Graduation |
| | |
Personal Life
Łukasz is also popular for his long-term relationship with the famous Polish actress Anna-Maria Sieklucka. Anna is well known for her leading role Laura in the famous erotic Netflix drama series 365 Days and the sequel 365 Days: This Day.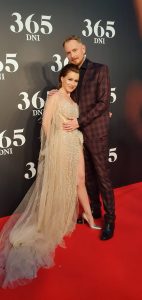 It is not clear how this couple met in real life. Some sources reveal that the couple met at AST National Academy of Theater Arts in Kraków, Poland. However, the information is not public by either of them.
Also, the family information about the Łukasz Witt Michałowski is not clearly out yet. Some sources stated that the actor is also having a son. Several reports also mentioned the name Monika Makuch as his sister but there is no valid source confirming the information.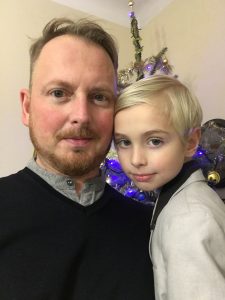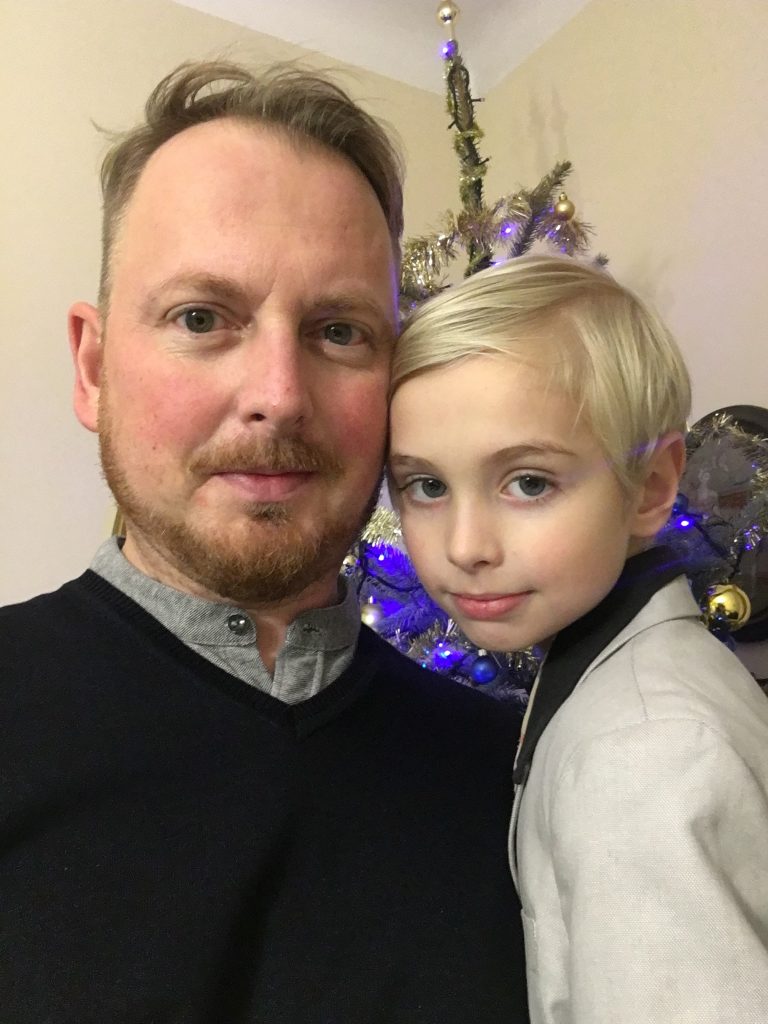 On his social media sites such as Instagram and Facebook, the actor seems to avoid giving much information about his personal life.
Early Education
Łukasz completed his high school at V LO w Lublinie in Lublin, Poland in 1993. In 1998, he completed his graduation from the Acting Department of the Krakow PWST in the Wroclaw branch.
His love for art and direction further led his way to study Theaterregie in the Department of Theater at the Hessische Theaterakademie in Frankfurt am Main in 2004.
Career
Theater Plays Staged by Łukasz Witt Michałowski
 The career graph of Łukasz Witt Michałowski has been amazing so far in direction. He directed the shows named inter alia, Mrożek, Villguist, and Gombrowicz in Germany. He also directed the shows "Tangen" at the Witkacy Theater in Zakopane and "The Desert" at the Polski Theater in Wroclaw in 2005. 
He further performed and directed many plays which were recognized and awarded for outstanding work in the Theater direction. His direction was well expressed and that is why he was chosen to be the Scholarship holder by the institute of "Carl Zum Aufgehenden Licht" in Frankfurt am Main for his scientific achievements and magnificent direction.
He staged several plays such as Stone in Pockets, Lizystrata, Nothing Human, The Last Father Like This, Knut Hamsun's Hunger, Happy Death, Liza, Pool (no water), Bad, and many more for which he has achieved various awards and recognitions in his field for his amazing and memorable work which paved his way to achieving the zenith of success in the field of Theater and direction.
Films and Dramas Performed and Produced by Łukasz Witt Michałowski
The actor has mainly worked in the field of direction. However, he also performed in a couple of films and TV series. He appeared in his debut with a Polish historical movie Syzyfowe prace in 2000 and worked as a performer in the TV series which was named after his debut movie. He was also a part of a TV series named Television Theater as a Director and Production Designer in 2011.
Other than that, Łukasz Witt Michałowski has performed tremendously in his career. His recognitions are remarkable in the theater direction, setting up a benchmark for the coming generations in the future.
Recognitions
The first recognition that Łukasz Witt Michałowski received was for his performance- based play "Stones in Pockets" in 2006. He was awarded at the Kontrapunkt Festival in Szczecin for the Audience Grand Prix and also received the Audience Angel at the Second Spring Theater Festival in Bielsko-Biała.
Later, he received the Golden Badge of the Minister of Justice for merits in penitentiary work in which he directed the play "Lizystrata" for the project "Pod celą" Theater. 
His list of awards and recognitions are mentioned below:
Distinction at the 14th National Competition for directing the Polish Contemporary Art "Nothing Human".

First Special Award at the 10th National Festival of Independent Theaters in Ostrów Wielkopolski.

Won the main prize at the 15th National Competition for the staging of Polish Contemporary Artwork named "The Last Father Like This".

Also received an Individual prize for the play "The Last Father Like This".

"The Last Father Like This" play also received an award for performance at the VIII Pre-premiere Festival in Bydgoszcz and Mieszek Jurorów.

At the 12th National Festival of Directing Art "Interpretacje" in Katowice, he was awarded the Audience Award and the Journalist's distinction.

Awarded as the Mayor of Lublin Award for promoting Polish culture in 2009 and 2010.

Scholarship Holder of the Minister of Culture and National Heritage in 2015.

He also received the Artistic Award from the President of the city of Lublin, Krzysztof Żuk, in 2018 for his performance in the play "Pogrom next Tuesday".
Plays Staged under
Łu
kasz Witt Michałowski InVitro Prapremier Stage
Łukasz has performed and directed many plays in his career. His work has been very much appreciated by Polish viewers. As per the biography mentioned on his website, he has directed the below-mentioned Theater directions and received immense love from the audience for these dramas.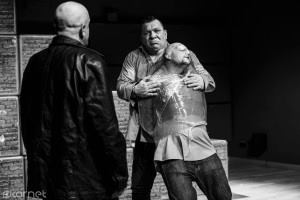 Conclusion
This Polish artist has created a legacy in the field of direction for his excellent work and execution of drama on the stage for almost two decades. His work is phenomenal and followed by various upcoming artists. I am enthusiastic about seeing him more in the stage plays in the coming years.
For more related articles and entertainment information, you can also visit our website www.usamirror.com.