Max Mayfield is one of the main characters in the hit Netflix series 'Stranger Things'. She is portrayed by actress Sadie Sink.
Max is a strong-willed, independent, and rebellious teenager who moves to Hawkins, Indiana, with her family from California. Despite being new to Hawkins and its supernatural events, she quickly adapts to life there and makes friends with the other main characters.
This article will help you to know about the personality of Max as well as her best roles which show her courage, strength, determination, and friendship.
Initially, it was observed that she would be there for an episode or two. However, her role stands out and becomes an important part of the series.
Let's know a few things about Mayfield and her best shots from "Stranger Things."
Personality of Max Mayfield 
Max is a talented skateboarder, often seen riding around on her board with her newfound friends. She is also well-versed in arcade games and is a fierce competitor.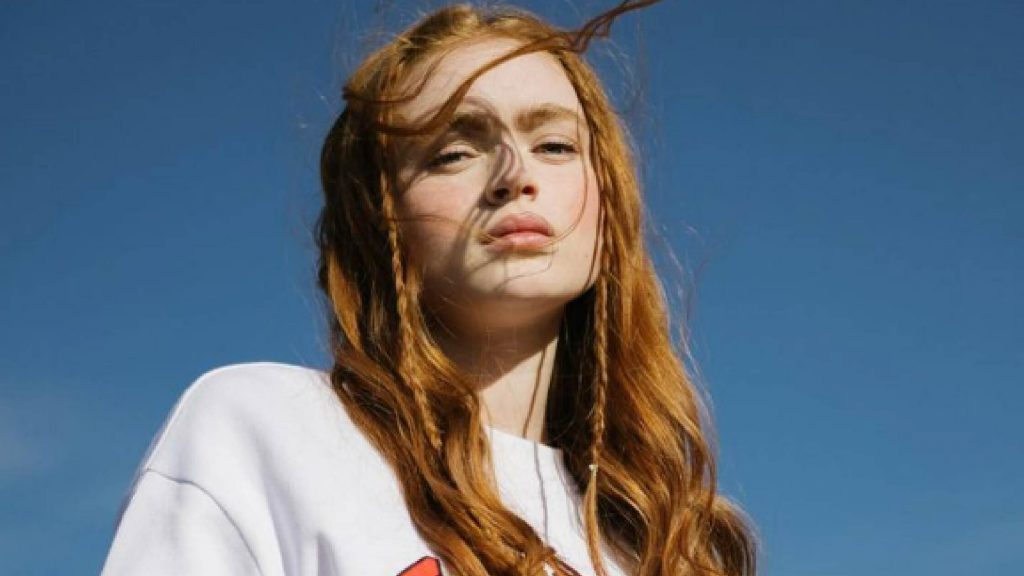 Later in the series, she becomes more confident and independent. In fact, she started to take a stand for herself when she felt like she was not being treated fairly. Max also becomes a strong ally to her new friends when they face supernatural threats from Upside Down.
She is brave, determined, and willing to do whatever it takes to help them out of any situation. Max is an important character in Stranger Things who provides much-needed comic relief as well as meaningful friendship and support for her friends and ultimately helps them save the town of Hawkins.
She is also a role model for girls everywhere who demonstrate strength and courage in the face of adversity. Max shows that even if you are new to a place, you can make it your home and be part of something bigger than yourself.
Max is also an important character in the Stranger Things universe, as she symbolizes hope and perseverance in a time of darkness. She is a reminder that no matter what, we can all make a difference.
Max is an inspiring character who shows that with courage, determination, and perseverance, anything is possible. Even if the odds are against you, you can still make a difference.
So, if you ever feel like you're alone in a strange new place, just remember Max Mayfield and the power of friendship.
Best Shots of Max in the Series
As Max is a determined personality, we have brought forward the best of her scenes in the show. These shots will provide you with information about vulnerabilities of Max in all the seasons and her overwhelming emotions.
Let's dive deeper into her best scenes from the series.
Her Attempt to Tempt Vecna 
The best scene on our list is her appearance in the fourth season of the show to tempt Vecna. She came forward to trick Mind Flayer and take a step ahead as bait for him.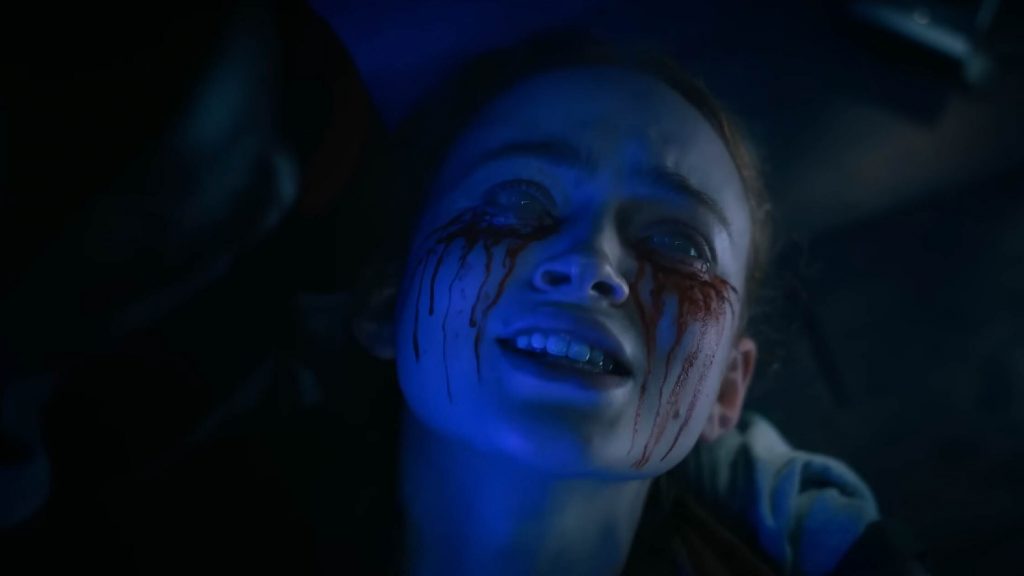 This shows her trait of sacrifice in order to save her friends and community from Vecna. Although, everything does not go according to their plan because of the intervention of Jason and his friends.
The conversation between Max and Lucas before becoming bait and pushing to invite Vecna. Max amazed the audience and engaged them completely in the scene.
Her Fight and Escape from Vecna using Music
The next on my list of some of the best scenes is her fightback with Vecna when he possesses her while showing grief on Billy's grave.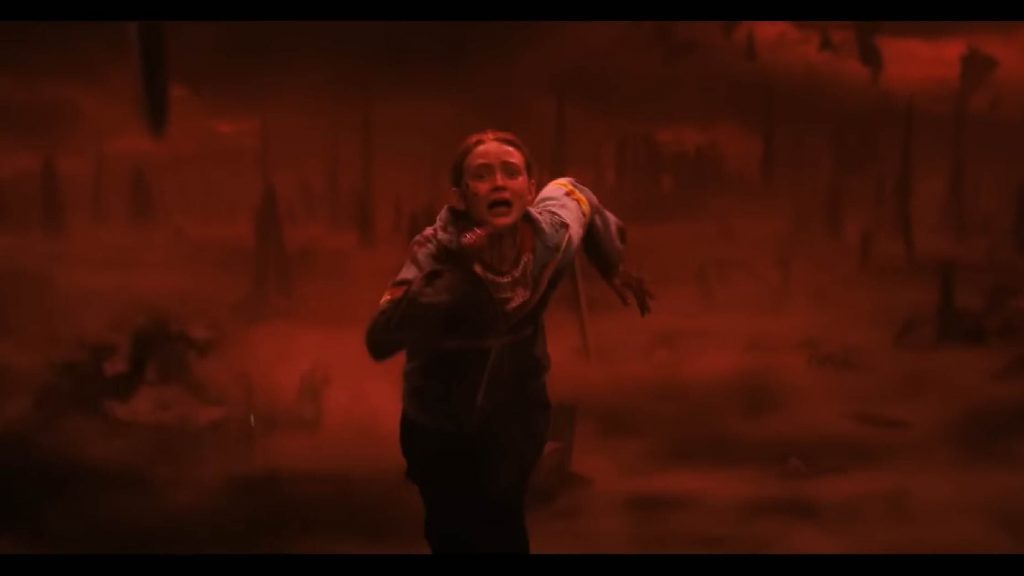 This scene shows her vulnerability as well as her strength to fight back against evil. The courage that she shows by attacking Vecna and coming out before her mind breaks the bridge of coming outside of Upside Down.
It also shows her love for music and how her mind can escape from a difficult situation because of music. It was great suspense that if she would manage to get out of the Upside Down.
She Stood up Against her half-brother Billy for her friends
The next shot is the one where she shows her courage to fight for Lucas against her half-sibling Billy Hargrove.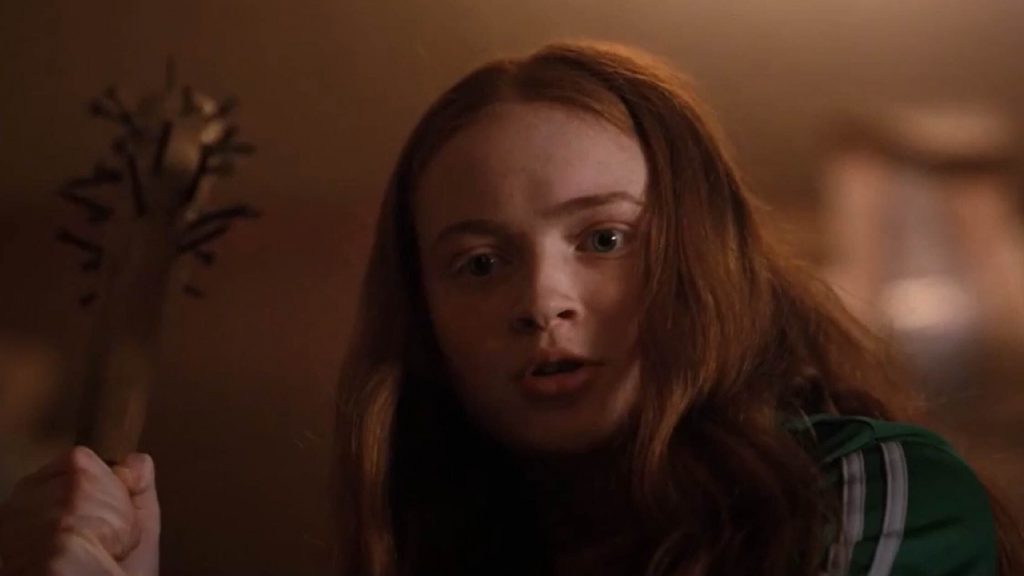 When Billy tries to harm Lucas and other members of the group, then Max shows how brave she is by taking a stand for herself and her friends. In order to save them from Billy, Max reacts relentlessly and answers Billy so that he will not bother them again.
Prom Night with Lucas Sinclair
The next scene on the list is the Prom Night with Lucas, where Max and Lucas kiss and spend time with each other. The emotional side of Max was quite surprising for the viewers of the show.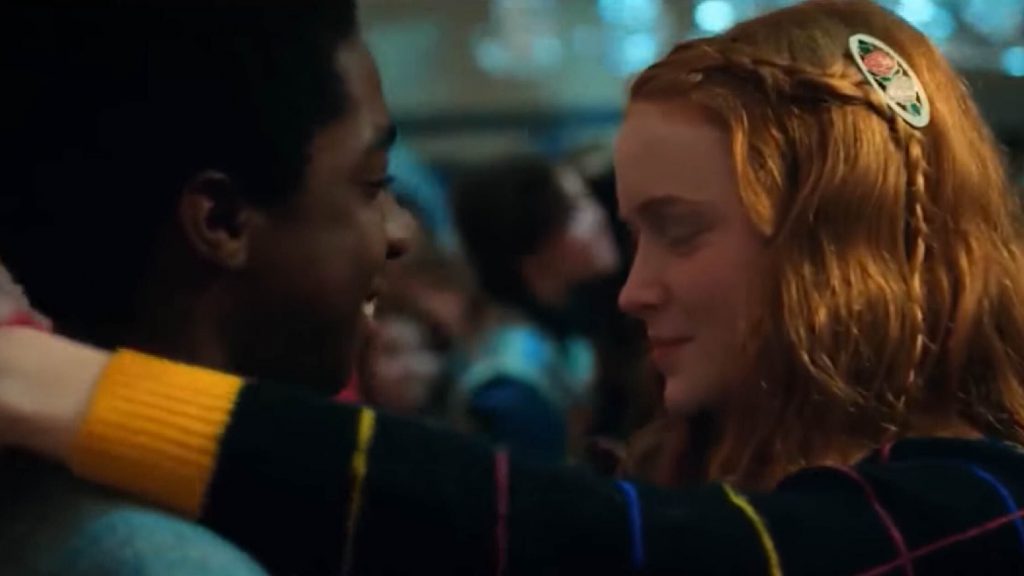 As always blunt, sarcastic, and bold, it was unbelievable for the fans that Lucas and Max could have a story there. Initially, it was also expected that Max might be paired with Dustin. 
However, the story takes a twist when the chemistry and friendship with Lucas turn out to be a reason for resentment toward her half-brother Billy.
The friendship and romance between Mayfield and Sinclair were very much welcomed by the audience. They both look cute when they dance at the prom. Later, Max kisses Lucas showing her emotions and love for him.
Her Happy Time with Eleven
Well! The friendship between Eleven and Max Mayfield was an unexpected turn in the story, as the initial disagreements show a fair chance of their rivalry.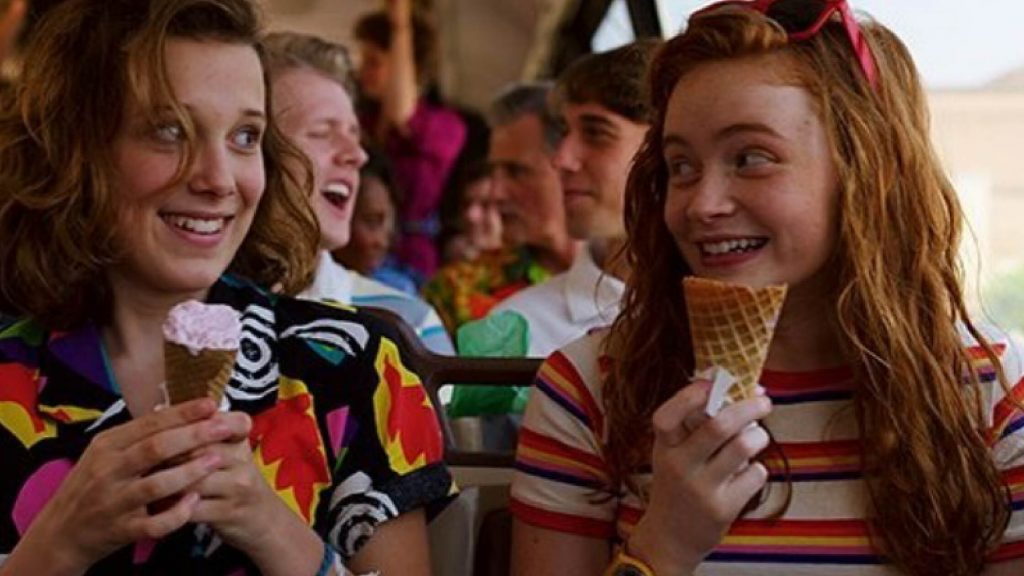 However, later the two became good friends, and the time they spend together actually evolves both the characters. The girlfriend bond was excellent between the two, and their support and talk were quite entertaining.
The way the duo shop together and goes out for food as teens really showed the compassionate side of Mayfield in the show.
Max won Dig Dug from Lucas and Dustin
How can we forget the entry of this amazing character? The way she beats Lucas Dustin in the video game was quite a showstopper.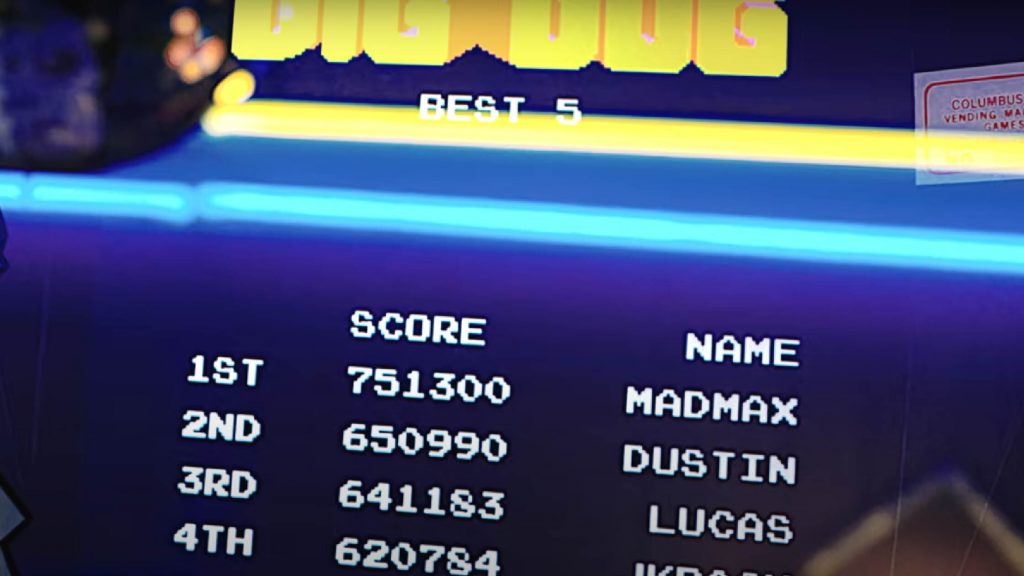 The plot was set very well to make the characters familiar with each other. Initially, an opponent named MADMAX is introduced, who beats both the genius Dustin and Lucas in the show.
And that's how the search of Dustin and Lucas to find MadMax leads to Max Mayfield. Both of them were quite surprised by the fact that a teen girl brought their scores down and then wished her to be a part of their group.
She is being Sarcastic with Dustin
This scene was really funny when Max asked Dustin about the Hellfire Club, and he enthusiastically told her about it. The way he describes the T-shirts they get and all the geeky stuff they do at the club.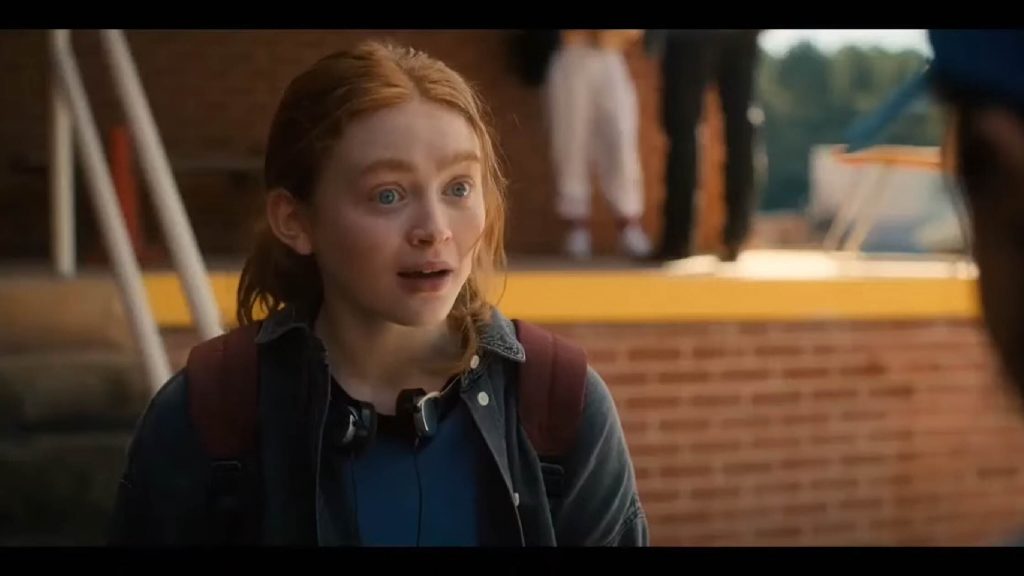 But Max responded sarcastically to Dustin. Initially, he began explaining about joining the Hellfire Club, but after a few seconds, he understood the sarcasm behind the questions asked by Max. The way they acted in the scene was quite hilarious.
Interrogation by Police to find Eddie
The next scene is from the fourth season, where police catch Max, Dustin, and Mike near the lake where the gate of Upside down was opened.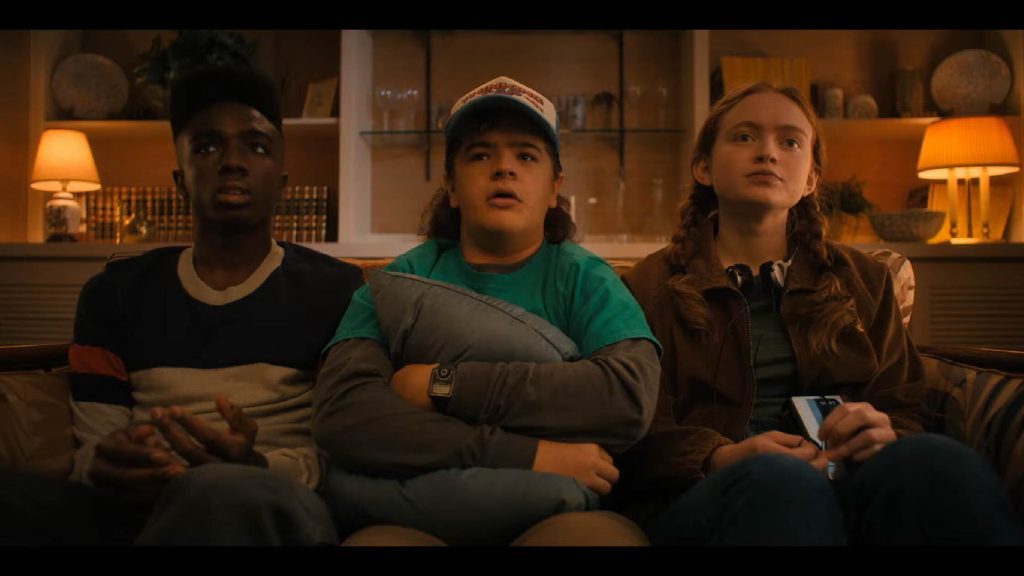 The way Max reacted to the interrogation by the Police was very brave. No one from the department convinces her to tell the truth. In fact, they later regret interrogating her first because of her sharp humor and intelligence.
Her first interaction with Lucas and Dustin
The moment Dustin and Lucas found out about the real face of MADMAX in season 2. They began stalking her with the intention of being friends with her.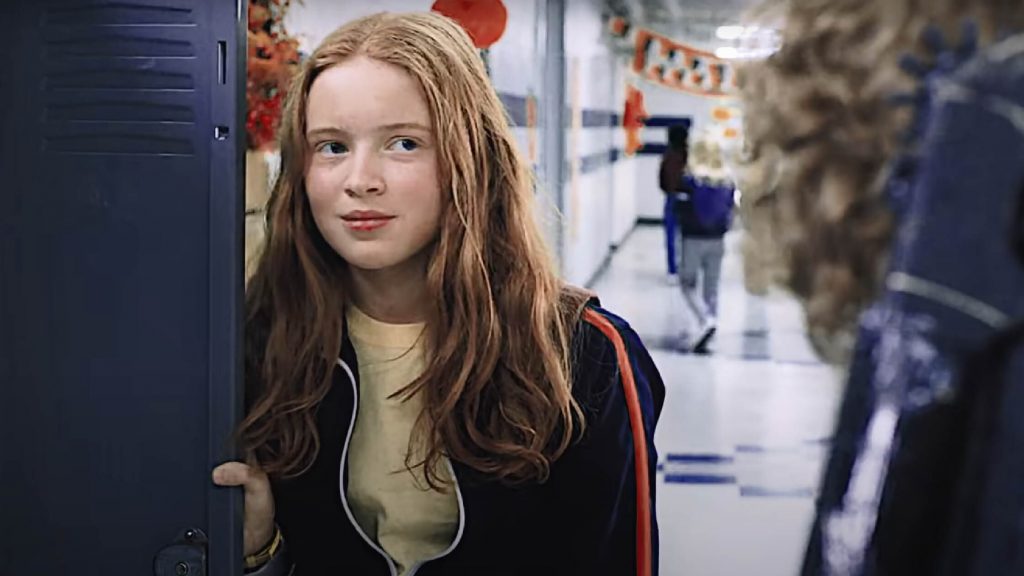 The way they tried to reach her wherever she went in the school, she thought of them as stalkers. Finally, the first actual interaction of Lucas and Dustin with Max near the lockers of the school was very powerful.
Death of Her Half-Brother Billy
The end of Season 3 was quite tragic for Max Mayfield as her half-brother passed away because of the attack by the Demogorgon in the Starcourt.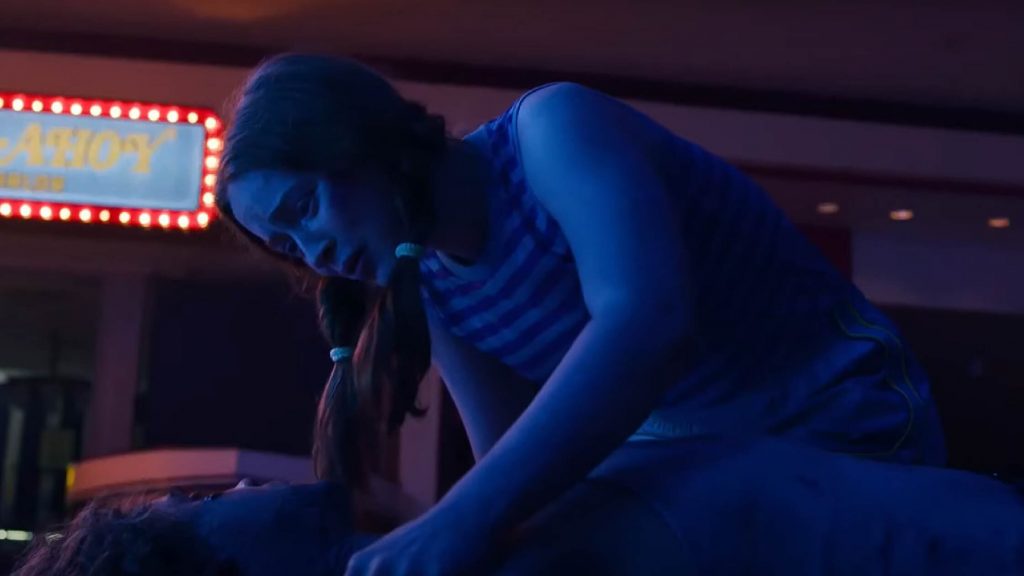 The way Billy dies is very traumatic for Max as he was killed right in front of her eyes by Demogorgon. Billy died while saving Eleven from the Demogorgon and the fight ultimately results in his death.
The whole two seasons, Billy abused Max, but the way he died was painful for her. In the final episode of Season 3, Max was seen most vulnerable, which further put her on the list of Vecna in Season 4.
Final Thoughts
Max Mayfield is an emotionally complex character who has grown and developed over the course of Stranger Things.
She embodies strength and courage that enables her to stand up for herself against those trying to take advantage of her. On the other hand, she also is willing to reach out and build meaningful relationships with other characters.
Max's relationship with Eleven and the other characters is truly remarkable. She always cares and comes forward with a helping hand when needed. Her selfless attitude is inspiring to viewers and acts as an example of the power of meaningful relationships in our lives.
Mayfield stands out as a positive character in Stranger Things whose strength and courage will stay with us long after the show.