Yuliya Gerasymova is a popular Volleyball player from Ukraine, born on September 15, 1989, in Odesa, Ukrainian SSR, Soviet Union. She came into the spotlight when her video of a dance challenge got viral over the entertainment app Tik Tok. 
Yuliya became a sensation over the web when she performed to garner attention, and her performance was praised by millions of viewers. In this article, detailed information about her bio, career, education, and other important aspects of her life are discussed.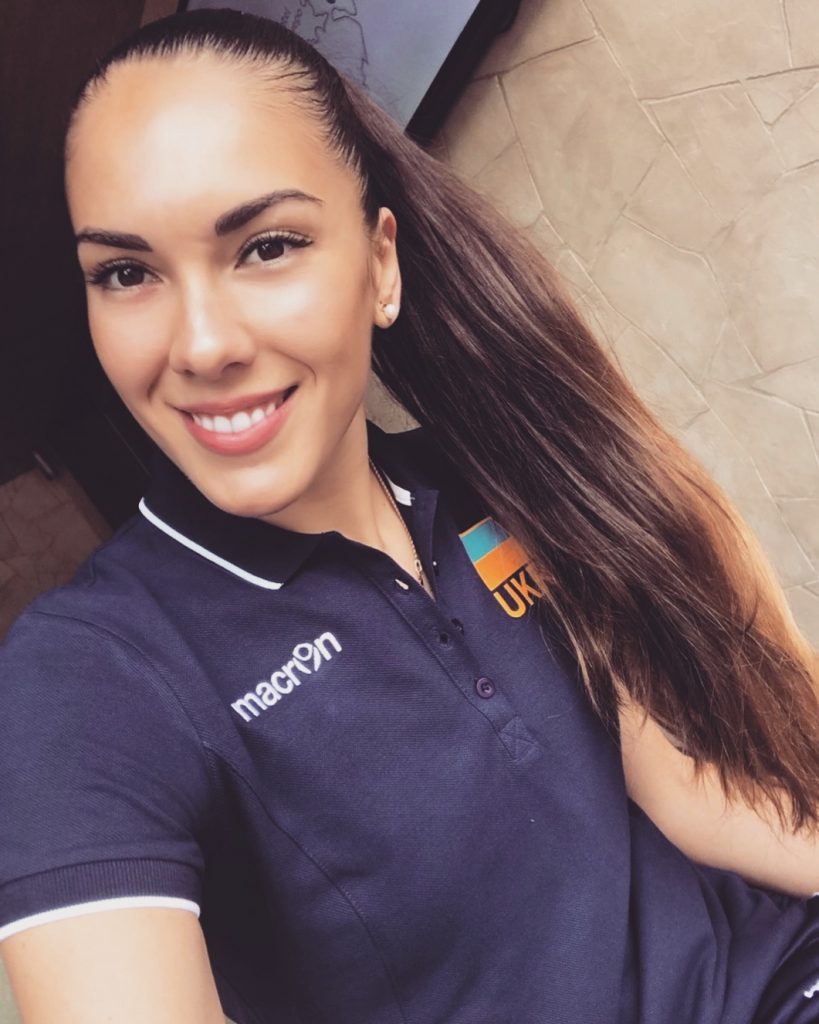 Her Bio
Yuliya came to this world on September 15, 1989, and was born in now Odesa, Ukraine. She is a very popular Ukrainian Volleyball player and has played in three European Championships.
The full name of Yuliya is Yuliya Anatolyevna Gerasymova. Yuliya's jersey number is seven, and she plays in the position of middle blocker. Currently, she is a part of the Roleski Grupa Azoty ANS Tarnów. 
Let us have a quick look at important aspects of the life of Gerasymova.
Name

Yuliya Gerasymova

Full Name

Yuliya Anatolyevna Gerasymova

Date of Birth

September 15, 1989

Place of Birth

Odesa, Ukraine

Age

33 years (as of 2022)

Zodiac Sign

Virgo

Gender

Female

Nationality

Ukrainian

Ethnicity

Caucasian

Relationship Status

Married

Spouse

Denis Parvadov

Profession

Volleyball player

Position

Middle Blocker

Number 

7

Instagram

@

krosha9

Facebook

@

krosha900

Education

Odessa Children's and Youth Sports School
Yuliya is a popular face of the volleyball sport, especially after her dance challenge video on Tik Tok. 
Her Early Life and Education
Gerasymova was born in Odesa in Ukraine, which was earlier known as Odesa, Ukrainian SSR, Soviet Union. She was born and grew up in Ukraine and enjoyed her growing years living beside her family.
The detailed information regarding her high school background of Gerasymova is not available; however, she started to attain skills and techniques in her sport from a very early age. She also remained a student of Odessa Children's and Youth Sports School No. 8, where she began her practice under the guidance of her coach Irina Ishchuk.
Her Career
Yuliya is a popular face in the sports field. She initiated her career as a Volleyball player at a very early age. She played for several clubs from 2004 onwards. Over the years, she played for 18 teams from the year 2005 to 2015.
Post that, she played with the Orbita Zaporijia team for the year 2015 to 2016. Later, she played with the team TED Ankara Kolejliler Women's Volleyball from 2016 to 2018. TED Ankara is a Turkish sports club that was founded in Ankara.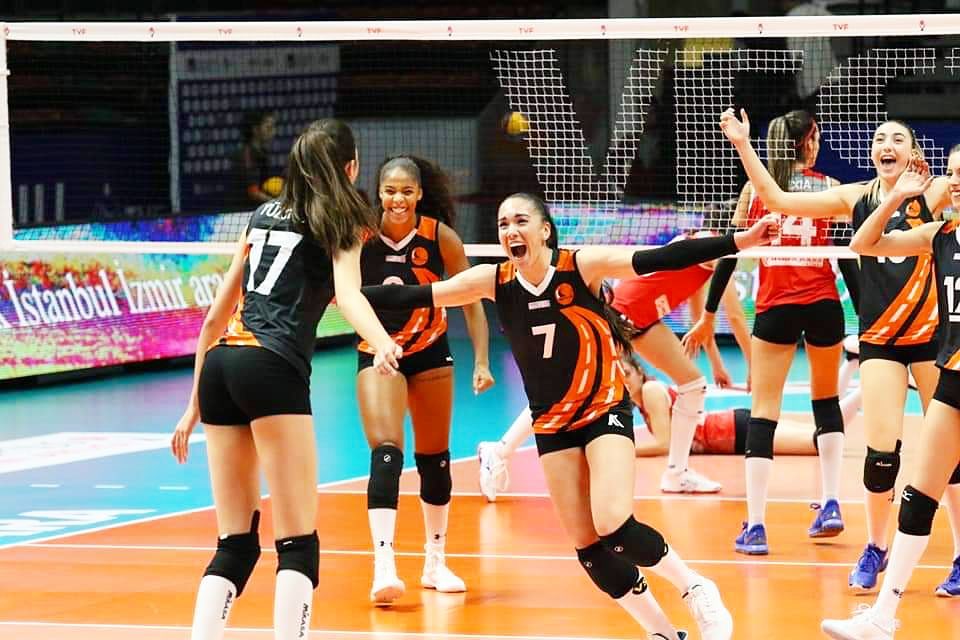 From 2018 to 2021, she played for Karayolları Spor Kulübü Volleyball club, which was founded in 1991 in Ankara. Currently, she is playing with the Roleski Grupa Azoty ANS Tarnów in the position of the middle blocker.
Gerasymova is part of the national team of Ukraine and is the winner of the Euroleague 2017 and also participated in the three European Championships in 2017, 2019, and 2021. Apart from this, she also won five national championships. In the Continental CEV cup, Yuliya played in the semifinals in the season 2014 and 2015. 
Later on, Gerasymova played for five years in Turkish clubs. She also signed with SC Prometey in the region of  Dnipropetrovsk in 2021. SC Prometey is the club with whom she debuted in December 2017 against Alnanta Dnipro. 
In January 2022, she also performed in one of the technical breaks during the match to cheer her partners, and she gained immense popularity because of the song on Tik Tok within a month.
Yuliya has won several awards for her outstanding performances in her matches. She is the silver medalist of the championship of Ukraine in 2016, a two-time winner of the Cup of Ukraine in 2014 and 2015, and a silver medalist twice in the Cup of Ukraine in 2011 and 2012.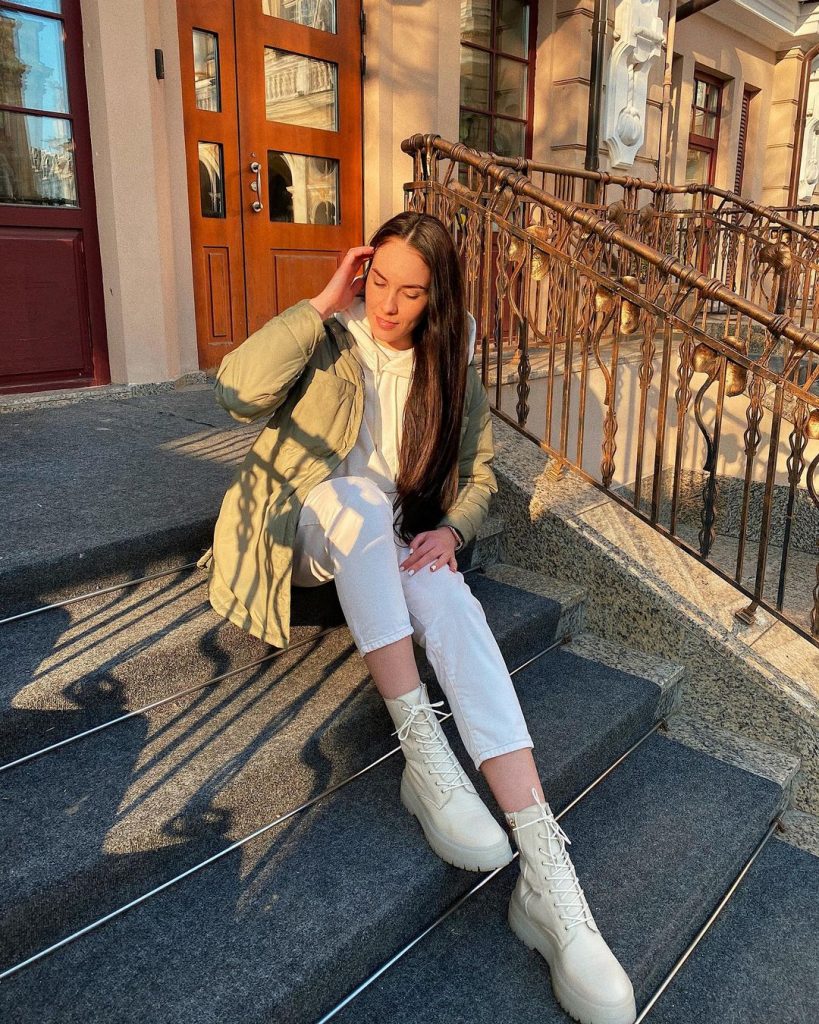 Her Net Worth
The earnings of this famous Volleyball player are not available; however, it would not be wrong to speculate her income in millions of dollars. She has remained the player of the National team of Ukraine, and that automatically provides her all the privileges that a top-class player deserves.
Although no single resource has provided the exact figures of her earnings, it can be easily estimated that her earnings might be over $1 million.
Her Family and Relationship
The family life of Yuliya Gerasymova is not much updated over the web, but her strong social media appearances prove that she is married to a volleyball coach Denis Parvadov.
Denis and Yuliya have been together since 2014, and she got married to him a long time back. Currently, the couple is relishing their married life together and chooses not to have kids as of now.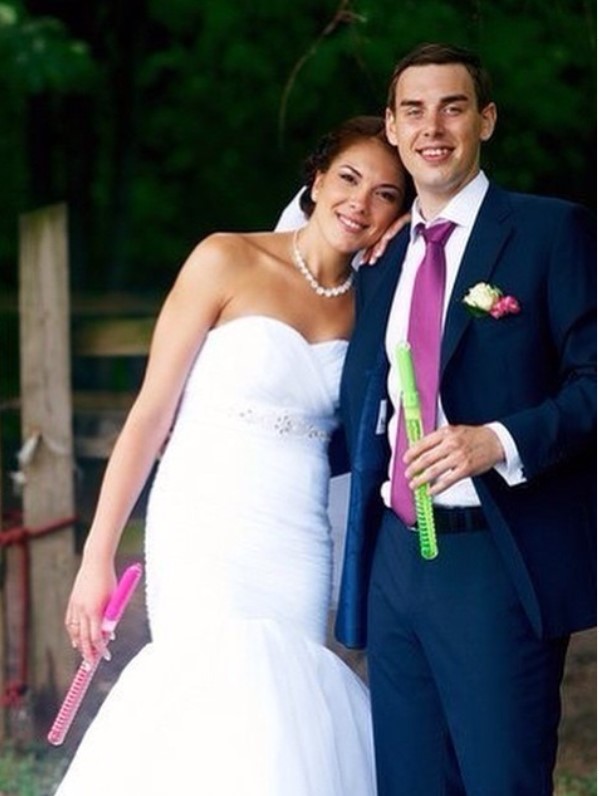 Apart from this, there is no data about any other family member of Gerasymova.
Her Social Media Appearance
Yuliya is a very popular and active face on social media platforms. She also has thousands of followers on the Instagram platform. Moreover, her viral video on Tik Tok in early 2022 made her familiar to millions of viewers. 
Her Instagram account @krosha9 has 493k followers with more than 595 posts. Her Facebook account @krosha900 has more than 76k followers.
Yuliya's husband, Denis Parvadov, is also very active on the Instagram platform. His account @d.parvadov has limited followers as compared to his wife, but he keeps updating about their personal life on a daily basis.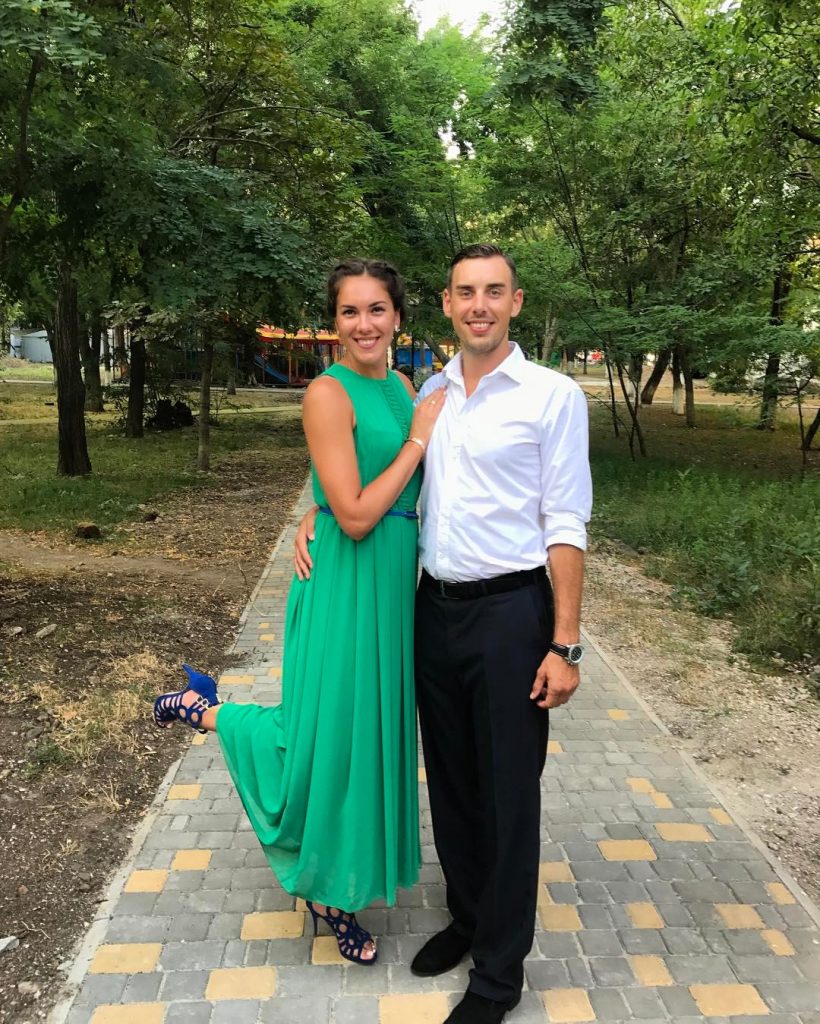 Summary
Yuliya Gerasymova is a well-known face of the Ukrainian Volleyball National team. She has won several championships as a member of the Southern Chemist in Ukraine. She always remains enthusiastic about her game, which can be seen in her effort to cheer up team members with her dance. Yuliya is a team player and spreads positive energy with her teammates. It would be great to see in the future how the current situation between Russia and Ukraine war will affect her career as a sportsperson.