Dwayne Carter III is the son of the famous rapper Lil Wayne. He is the second kid of Lil Wayne with his former partner Sarah Vivan. Dwayne was born on October 22, 2008, in Cincinnati, Ohio, United States of America.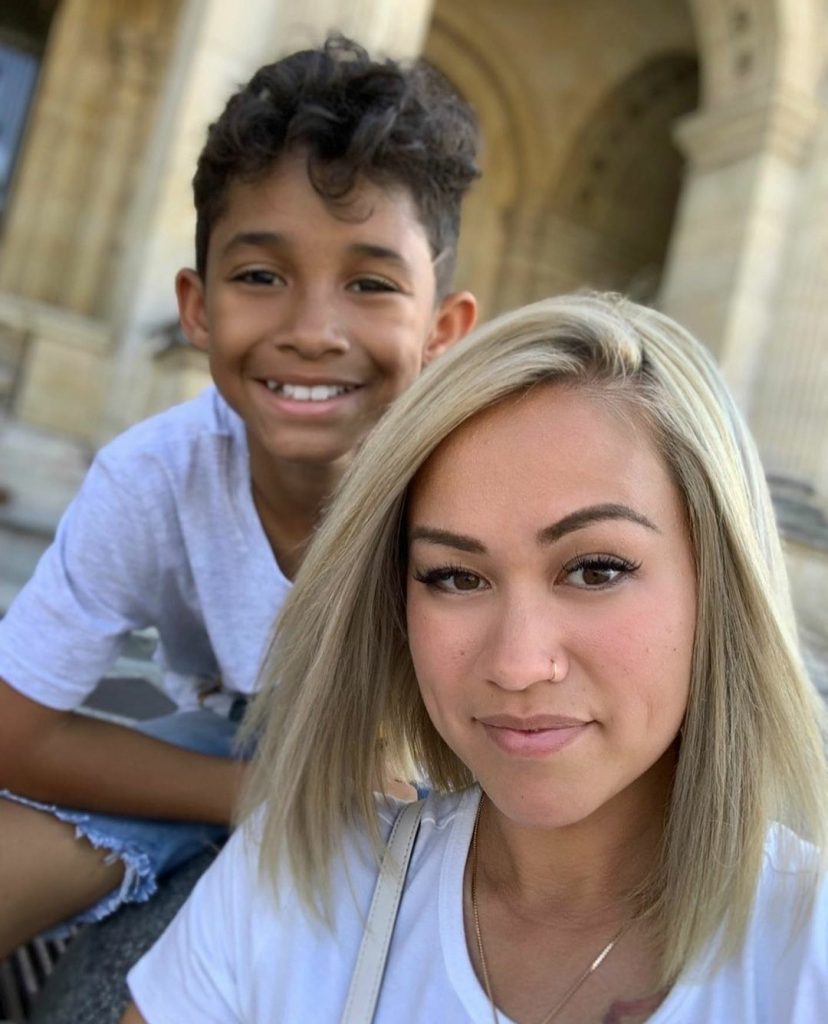 Both the parents of Dwayne are famous personalities and have achieved excellence in their careers. The father of Dwayne is a famous American Rapper, and his mother is a radio host who worked for Street 94.5 and iHeartMedia. She is also working as a professional communicator for a Non-Profit Organization.
Let us have a look at a few basic facts about the son of Lil Wayne.
Name

Dwayne Carter III

Nick Name

Lil Tuney

Date of Birth

22 October 2008

Age

13 Years

Nationality

American

Ethnicity

Afro-American

Zodiac Sign

Libra

Place of Birth

Cincinnati,

Ohio

, United States

Father Name

Lil Wayne

Mother Name

Sarah Vivan

Father's Profession

Rapper

Mother's Profession

Radio Professional
Father of Dwayne Carter III
Lil Wayne is a father of four children, and Dwayne is his eldest son. Wayne is a famous American rapper, songwriter, singer, and the founder of the music record label Young Money Entertainment.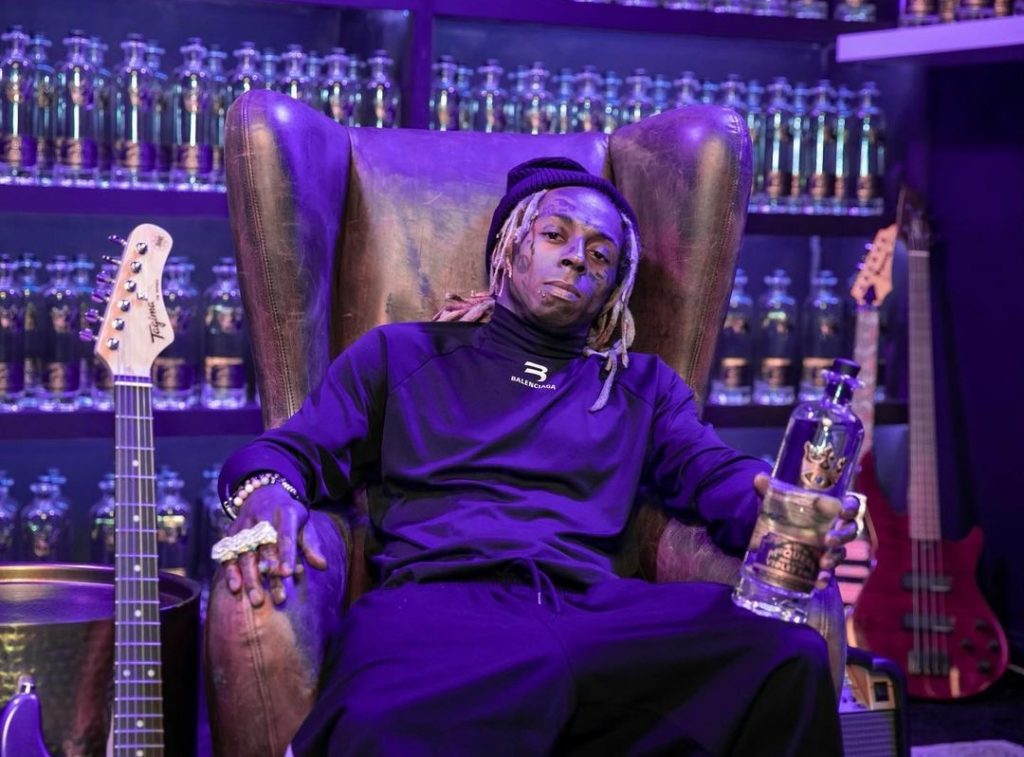 Lil Wayne started his career at the age of 12 and signed as the youngest member of the music label Cash Money Records. After that, there was no turning back for the rapper, and he achieved the zenith of success in his career. 
The full name of the father of Dwayne is Dwayne Michael Carter Jr., who was born on 27 September 1982. Dwayne Jr. is professionally well-known as Lil Wayne, and he started his career in the year 1995. He is also known by the names Tunechi, Weezy, Weezy F. Baby, and President Carter.
Lil Wayne is also a member of the labels Cash Money Millionaires, Hot Boys, Squad Up, and The B.G.'z. His career graph has risen tremendously, and he achieved a lot of nominations and awards in his career for Collaboration, Viewer's Choice, and Hip-Hop Artist. He is also the Five times winner of the Grammy Award.
Mother of Dwayne Carter III
Sarah Vivan is the mother of Dwayne Michael. She is an American Radio personality and worked for the stations Streetz 94.5 and iHeartMedia. She is also working for a Non-profit organization named the love project.
The main mission of this project is to provide a voice to underprivileged people who are facing challenges from racism and cultural biases.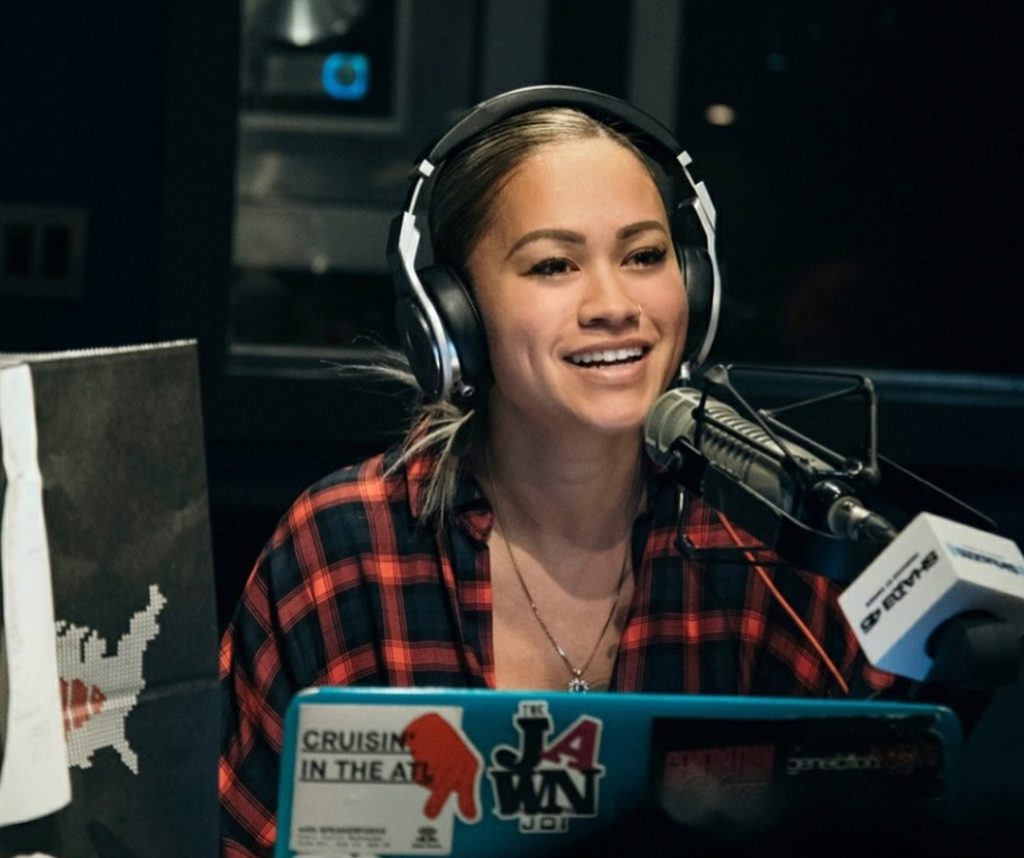 Relationship between Dwayne's parents
The relationship between the parents of Dwayne is amiable even after the separation. There is not much information that is out in public about their relationship; however, it seems that they both share a good bond.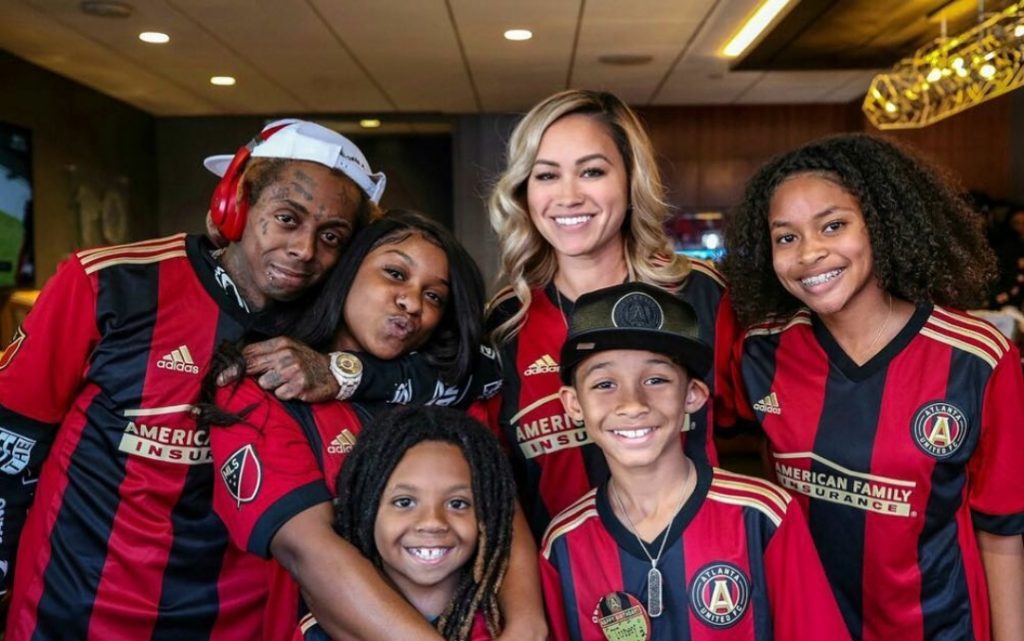 The ex-couple came into a romantic relationship a long time ago, and they shared their bond and affection because of their son Tuney aka Dwayne Carter III. The only common link between Lil Wayne and Sarah Vivan is their son, and no other separate relationship details are available out in public.
Love Life of Lil Wayne
Lil Wayne is currently dating fashion model Denise Bidot since 2020 onwards. The couple is sharing a very healthy romantic relationship but did not share much about it on their social media profiles.
The father of Dwayne has been involved in numerous affairs. In 2004, he got married to his high school girlfriend Toya Johnson, and they got divorced in 2006. Lil Wayne and Toya Johnson had a daughter from their marriage named Reginae Carter. 
He was also engaged to an American R&B singer Nivea B. Hamilton from 2002 to 2003. Later, the couple also got together in the year 2009 to 2010. 
Lil Wayne was also in a relationship for two years with an American actress and model, Lauren London, from 2007 to 2009. Further, he also got engaged to La'Tecia Thomas in 2019 and broke up in 2020.
Love Life of Sarah Vivan
Sarah Vivan's love life and relationship details are not as public as that of the father of his son Dwayne Carter III. Before Lil, Sarah was earlier involved in a relationship with her secret boyfriend and had a daughter with him named Essence Vivan.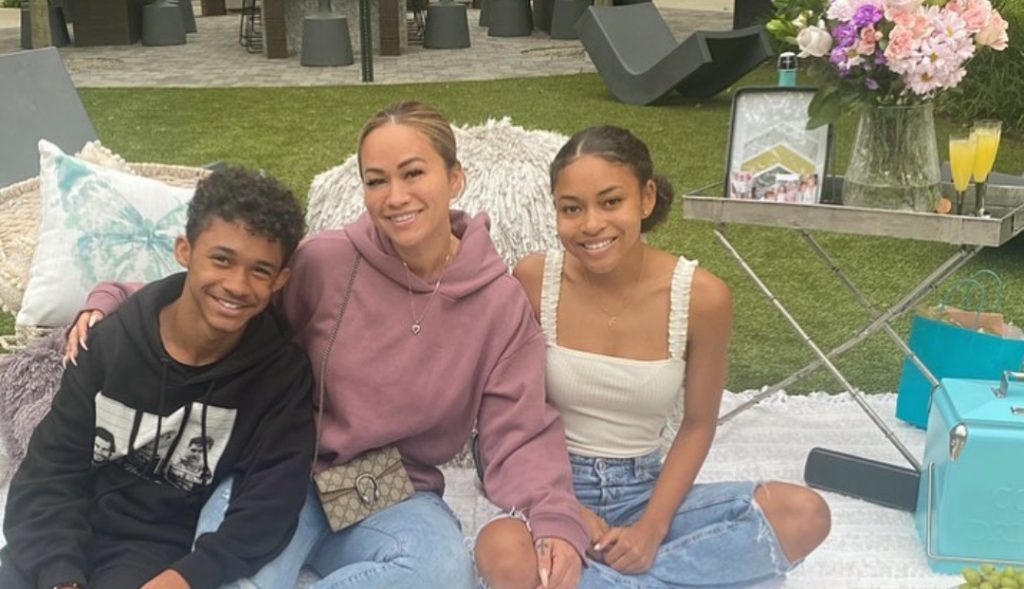 Further, she was involved with Lil Wayne, and they had Dwayne, aka Tuney. Apart from this, there is no other public information about the relationship with Sarah Vivan. 
Social Media Presence of the Dwayne's Parents
Dwayne is just a teenage kid who is not much active on social media platforms, but his parents are well-known celebrities and surely have a regular presence on social media.
His parents are famous and well-established personalities in their fields. They are very active on social media platforms such as Instagram and Twitter.
The Instagram profile of Lil Wayne is named @liltunechi has 15.5M followers, and updated 228 posts on his profile. His Twitter account @LilTunechi has 34.9M followers.
Tuney's mother, Sarah Vivan, has an Instagram account named @sarahvivan and has 105K followers with 115 posts. Her Twitter account is named @SarahViVan and has 12.1k followers.
Net worth of the parents of Dwayne 
Dwayne Carter III is a 13 years old celebrity kid. He is born to famous parents and has all the privileges in his life.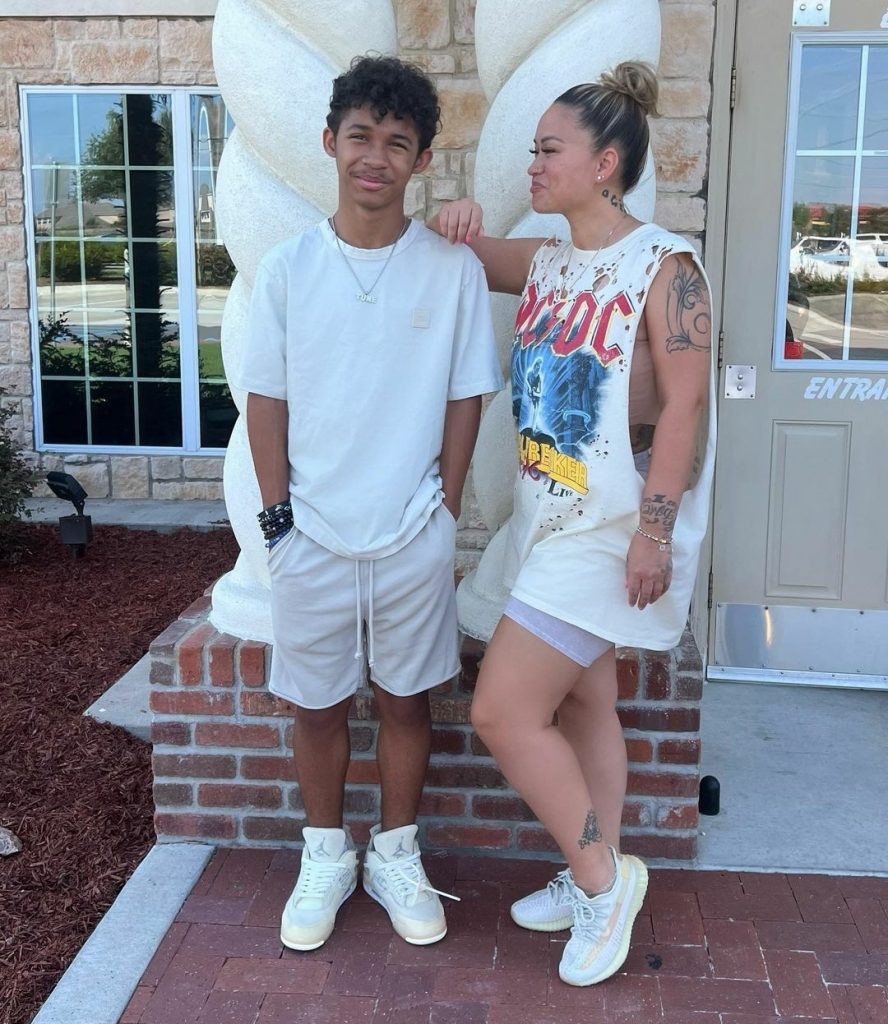 His father, Lil Wayne, is a top-class rapper in the international music industry, and it is not wrong to speculate that his net worth will be in the millions. However, there is no idea or information about net worth of Sarah Vivan.
Summary 
Dwayne Carter III is now a teenage kid and has been seen mostly on social media profiles of his mother Sarah Vivan. Dwayne is currently living with his mother and his half-sister, Essence.
There is not much information available about his life and education as he is mostly known by the name of his father Lil Wayne. In fact, there are many kids, such as Archie Heaton, Inez Reynolds, etc., who are mostly known because of their parents in the entertainment world.