There are a various reasons to be enthusiastic about the upcoming 2021, and among these is a package of the promising literary landscape. Moreover, books replenish you with implausible mentors and matchless acumen. Books are the best way to ascend your living, and there is no ideal way to inspire yourself.
The most surpassing books of all time were written by the greatest of literary writers of that time. While their artwork might be old, the themes, perspectives, and issues raised in them are still somehow relevant today.
If you adore reading, here's a list that is perfect for you. Besides, if you are new to reading, you are likely to love this as well.
Everyone should read these books at least once. The list comprises of a few well-known classics and even contemporary giants. All worth investing your time in!
1.   To Kill A Mocking Bird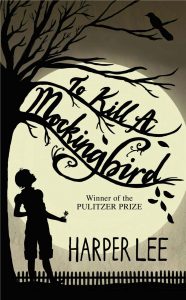 Penned by Harper Lee, the evergreen classic is a Pulitzer Prize-winning novel. Published in 1960, the book has been published in over 40 different languages and sold over 30 million copies. Raising issues like racial inequality, rape, and bigotry. The story shows a beautiful picture of childhood and its awakening to the problems. Even though the story raises serious issues, the story will embrace you with humor and warmth.
You will certainly find the novel shockingly relatable, even in the advanced generation.
2.   The Kite Runner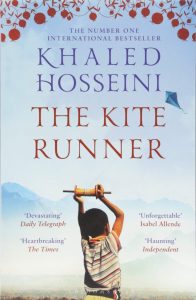 A gripping and heartfelt story of friendship, treachery, and salvation. The story portrays two friends close as brothers. Its story also depicts war-torn Afghanistan and its catastrophic effect on the citizens. The novel has depicted sensitive issues like rape, brutal beatings, and even public executions.
Written by Khaled Hosseini, the story is clear yet powerful. The story introduces you to Afghan life- which certainly you would find strange but somehow oddly familiar.
The Kite Runner is a novel crafted so beautifully in a country on the path of inevitable destruction. The story leaves you with an unforgettable memory.
3.   The Book Thief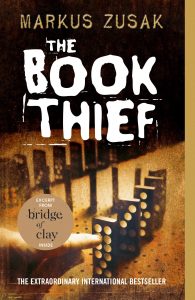 The Book thief narrates to you a story of Nazi Germany at the start of World War II. It's a story of a little girl, Liesel, whose younger brother dies, and she steals a book on her new home journey. The story is narrated by Death, who grows to be a character in the story. By the end, you might start respecting and feel sorry for the character. While the narration put an odd perspective on the story, you would find it an eye-opener. Most of what death says is philosophical and beautiful. Written by Markus Zusak, The Book Thief bequeaths a sense of guilt in certain ways, and the sadness surrounding Liesel creeps on to you.
In short, it is a beautiful yet sad story that leaves a serious impact on you.