Lerner and Rowe is a prominent name in the field of law, especially among Personal Injury attorneys. The firm has earned a reputation in all the states and cities of the United States. The organization was founded by Glen Lerner and Kevin Rowe in 2005 in Phoenix, Arizona.
The firm is one of the best personal injury service providers in the US. This law firm has hired lawyers skilled in dealing with multiple personal injury cases.
The firm is also involved in charitable work, which helps many people in their daily lives. They have helped several people to recover from accidental injuries and bring their lives back on track.
Lerner and Rowe are one of the most successful and largest personal injury law firms in the United States, especially in Arizona. The company received recognition throughout the USA because of providing service availability in Nevada, Tennessee, Illinois, Washington, California, Michigan, Indiana, New Mexico, Arizona, and Oregon.
Let us have more detailed information about the building of Lerner and Rowe and its founders.
Existence of Lerner and Rowe
Lerner and Rowe came into operations when Glen Lerner decided to push himself beyond his boundary, which led him to convince Kevin Rowe to settle the law firm in Phoenix, Arizona. The firm came into its presence in 2005.
Lerner and Rowe is a remarkable name in the legal services providing firms. The company has widened its scope by providing services such as personal injury claims, car accident claims, product liability, wrongful deaths, dangerous drugs, drug contamination, etc.
The company has about 450 staff members located in several parts of the United States. They are working in many cases related to the different types of claims which is also helping them to accumulate more wealth, leading to the increasing net worth of Lerner and Rowe.
The firm's main goal is to assist people in times of their need and to fight for their rights. Besides, the Lerner and Rowe law firm also contributes to the welfare of society through its philanthropic work.
Philanthropic work of Lerner and Rowe
Lerner and Rowe contribute to philanthropic work for the welfare of society. The main agenda behind specializing and providing public injury services is to help people in their time of need.
Besides this, the law firm sponsors a 5K run against human trafficking, distributes about 10,000 school bags, and participates in the annual Superhero fundraiser for the Candlelighters Childhood Cancer Foundation of Nevada.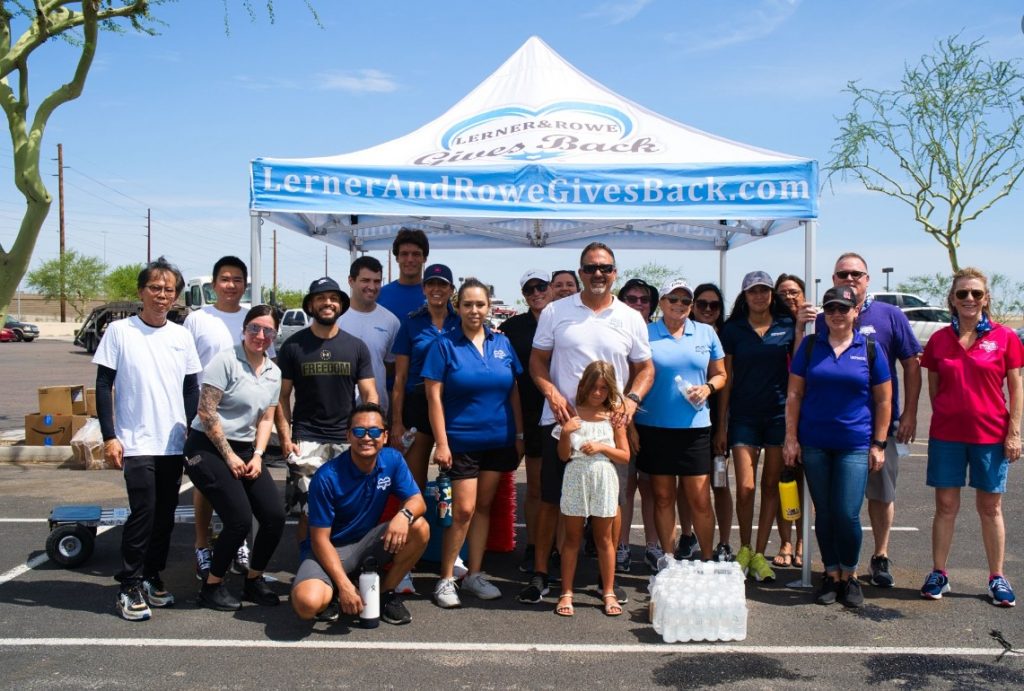 The company actively supports a variety of causes and strives to assist others. It has also contributed to the 7th annual golf tournament, which helped Arizona nonprofits by raising almost $460,000. Additionally, they have a scholarship program to help kids from low-income families.
About the Founders of Lerner and Rowe
Lerner and Rowe are set up by the experts Glen Lerner and Kevin Rowe. Both came together to work in public injury claims and legal services. The owners of Lerner and Rowe have been working relentlessly in this field from 2005 onwards.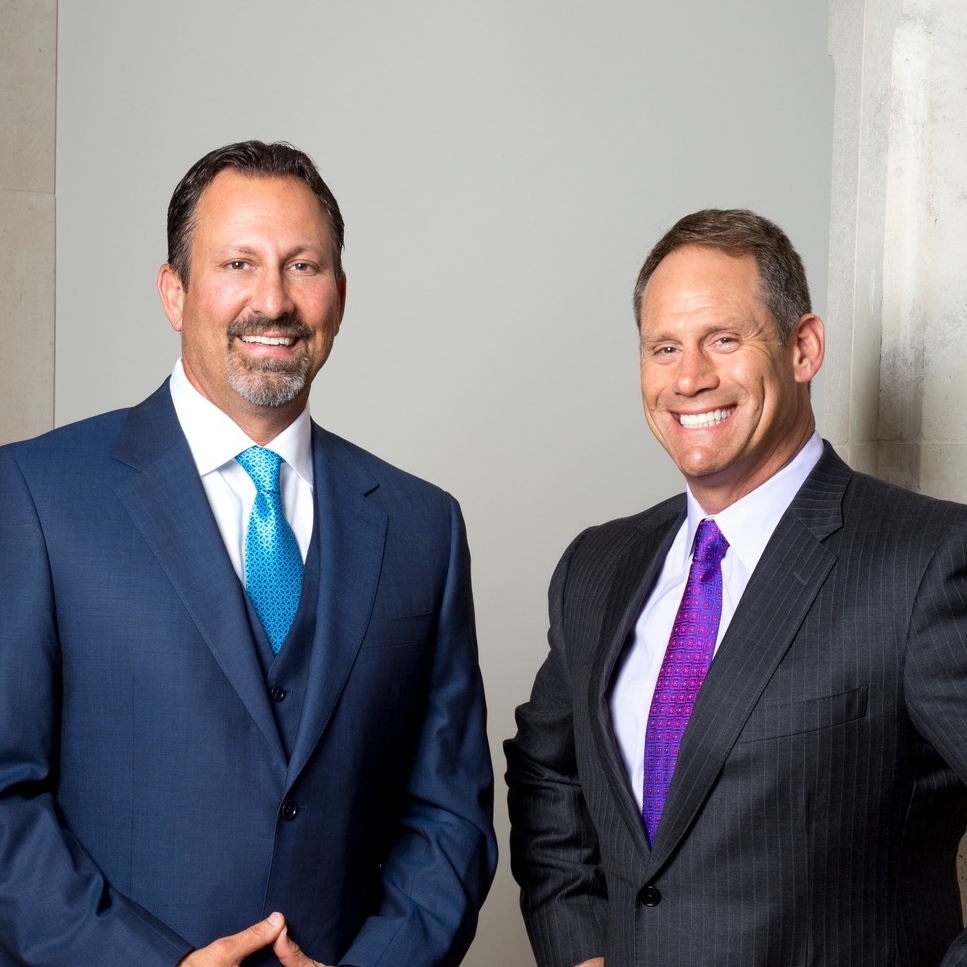 Before this, both of them were working separately. Below mentioned is a brief overview of the founders of Lerner and Rowe.
Glen Lerner
One of the founders of Lerner and Rowe, Glen Lerner, is a well-established advocate and has been practicing for 30 years in the industry. He completed his education at Tulane University Law School in 1990 and initiated his practice in 1991.
Glen continued to practice for several years and honed his trial advocacy skills. He further identified his area of expertise in his widespread advertising effort in 1998.
Later, Glen founded one of the largest legal services providers in the United States, Glen Lerner Injury Attorneys. He started practicing with more than 35 attorneys in Arizona, Indiana, Illinois, and Arizona.
As far as his personal life is concerned, he is a married man, and his wife has remained supportive throughout his journey in the making of Lerner and Rowe.
By the early 2000s, he had built a well-known practice in Las Vegas thanks to his gregarious demeanor. He went further over the brink and convinced Kevin Rowe to move to Arizona. His new managing attorney is Kevin Rowe, with whom he founded the firm Lerner and Rowe.
Kevin Rowe
The co-founder of Lerner and Rowe is Kevin Rowe, a member of the State Bar of Arizona, Oregon State Bar, and Washington State Bar Association. Apart from Lerner and Rowe, Kevin is also the founder of Social Security Disability Advocates, LLC.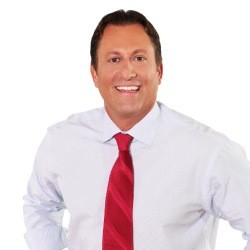 Kevin Rowe believes in working with personal ideology in professional life, which is why he serves a wide range of clients in different states and cities in the United States. His specializations include personal injury, criminal defense, bankruptcy, credit restructuring, and social security.
Putting light on his academic background, Kevin Rowe completed his education with a Bachelor of Arts in Psychology at the renowned University of Washington in 1994. Further, he attained a graduate degree in Juris Doctor in Law at the prestigious Southwestern Law School, California.
He also runs charitable trusts and helps people through his joint venture Lerner and Rowe Gives Back Foundation, and contributes to the welfare of the people who are hungry, abused, homeless, and sick. He has been working with Lerner and Row for over the past 17 years.
Net Worth of Lerner and Rowe
Lerner and Rowe is a well-reputed and established firm in the USA which came into existence in 2005. The firm has continued to make its way toward prosperity and has grown over the years. Lerner and Rowe's net worth is estimated to be around $45 million as of 2022, as per a few reports. 
The firm has been working with over 50 attorneys and around 400 support employees in different locations in the United States. Also, they are earning from personal injury services as well as from social media strategies which contribute to their net worth.
Summary
The firm Lerner and Rowe has been working outstandingly in its field and offering services in the discipline of personal injury, accident claims, and product liabilities, but now has widened the area of its services. Now, the firm will also be dealing with social security disability, bankruptcy, criminal defense, and representing land developers and auto dealers.