Tyler Mahoney is a professional miner and prospector of Gold and other precious metals. She is the director of the Prospectors Club and podcaster at "Let's Unpack That Podcast." She is also a part of Self filmography TV series and documentaries.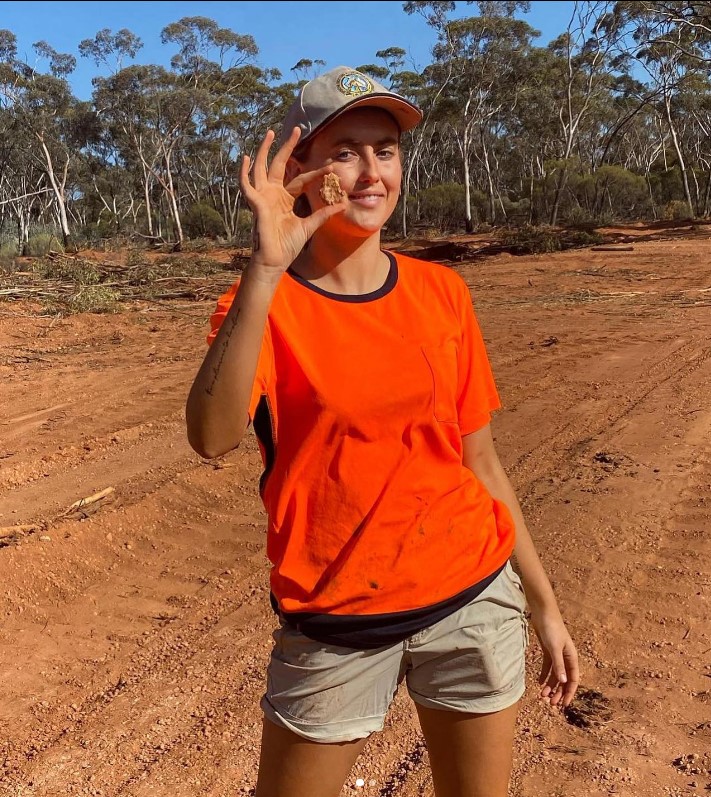 Tyler is an approximately 24-year-old female. She hails from a family who has been mining in Australia for more than a century.
Also, Tyler is a proud professional Gold digger and a successful fourth-generation Prospector in Australia. She is also a cast member of the Aussie Gold Hunters and Gold Rush: Parkers Trail at Discovery Inc. 
Below mentioned are a few basic details about Mahoney.
| | |
| --- | --- |
| Name | Tyler Mahoney |
| Date of Birth | NA |
| Age | Approx. 24 Years |
| Birth Place  | Australia |
| Zodiac Sign | NA |
| Nationality | Australian |
| Religion | NA |
| Ethnicity | White |
| Relationship | NA |
| Color of Hair | Blonde |
| Color of Eyes | Gray |
| Instagram | tyler_m_mahoney |
| Twitter | NA |
| Facebook | NA |
| Linkedin | Tyler Mahoney |
| Profession | Gold Miner and Prospector |
| Education | Curtin University |
Mahoney was brought up in a town named Kalgoorlie and worked with her parents in her growing years. The knowledge she gained by working with her parents made her capable enough to locate the point of the nugget based on its geology.
Tyler is a proud Gold Miner, and she loves to be called a Gold digger as she has invested and dedicated all her life till date to this profession.
Her educational background and upbringing involve the foundational knowledge of the profession, which enabled her to see through the lies of gold prosecutors and shady miners.
Tyler is a pro in the area of mining in Australia. Let us look at Tyler's Early Educational days, which led her way to the mining industry.
Early Life and Education
Mahoney was brought up in the mining town of Kalgoorlie and belonged to Western Australia. The profession of mining and digging Gold is the primary business of her family. 
The family of Tyler has been looking for such precious metals for quite a long time. They also started a Prospectors Club, which provides information to succeed in this profession. 
Tyler is a member of the fourth generation of this profession in her family. She started gaining information about gold mining when she was a little girl. She excelled in all the areas of Gold digging and mining in Australia.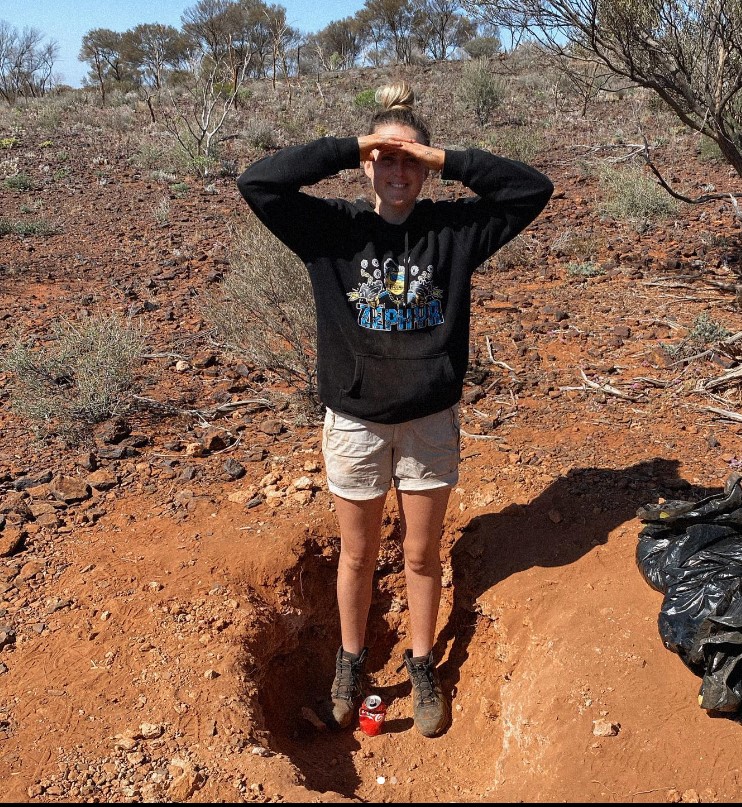 As per her Linkedin profile, she completed her education at the prestigious Curtin University in Australia. The exact information about her education is not available; however, she has learned gold-digging from her family.
Her early life has been embraced with the knowledge of hunting for Gold, as it has been running in her blood for generations.
Career of Tyler Mahoney
Tyler is a successful gold miner and entrepreneur. She comes from a family background and has years of experience in detecting Gold and other precious metals. 
Her family wished to inspire others and share knowledge related to mining and prospecting, which led her to start the Prospectors Club to acquire knowledge and skills in the field. Tyler is the face of this club and provides all the information that is used to process the Gold in different states and territories in Australia.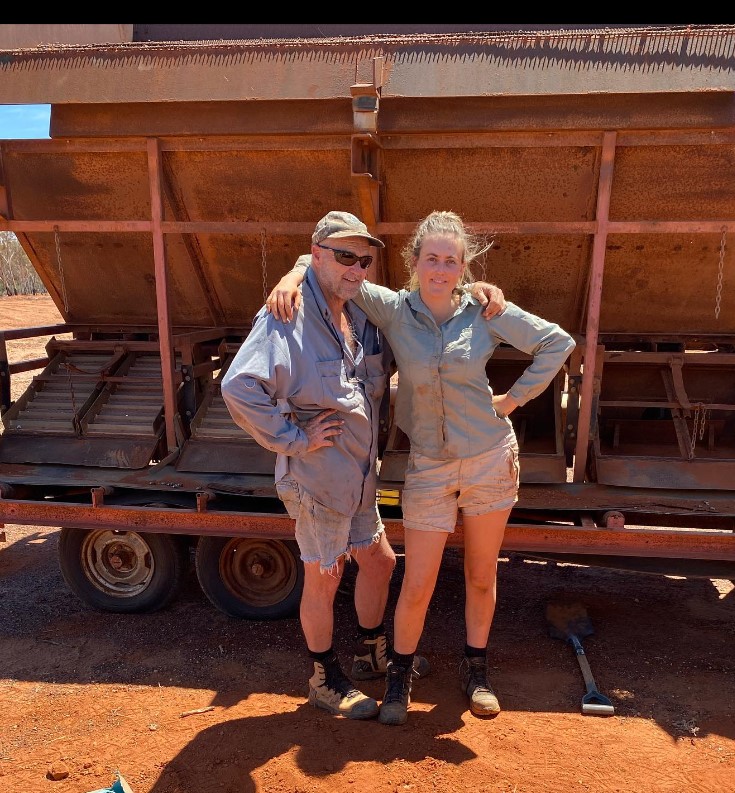 Tyler Mahoney is the director of the Prospector Club, and she has worked really hard to collect all the information about the club in a single place. The actual information about her work can be found at "stan.store/tylermahoney8".
The website includes separate divisions which cover the website, Ebooks, private coaching, and many other services related to gold mining. The prospector club, owned and run by Tyler, is a perfect platform to gain knowledge about digging Gold.
She excelled in her career as a gold digger and spread awareness in the community about the methods and tricks to prospect Gold. Her website provides knowledge of the subject which includes exclusive interviews, Ebooks, Live Lessons, Mining Report Notes, and short videos covering Tyler's Tips.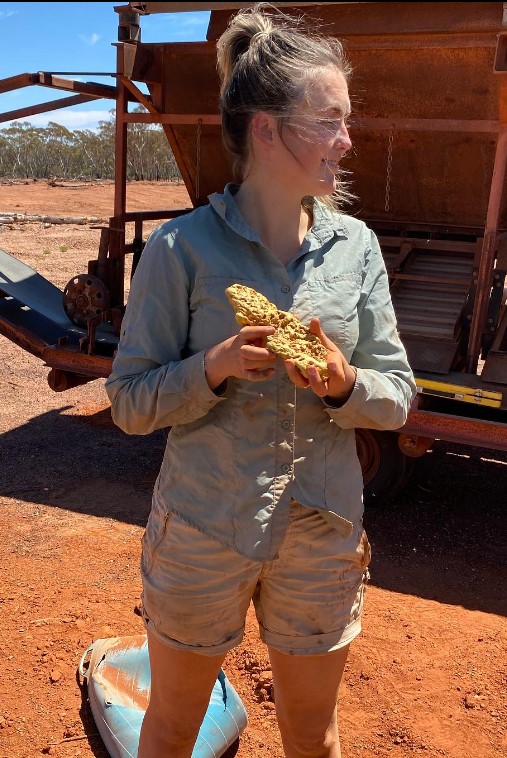 Tyler and her family also showcase their life through the TV series Gold Rush: Parker's Trail and Gold Rush: The Dirt. They also made a TV series documentary named Aussie Gold Hunters, which has been featured on Discovery Inc.
Mahoney has attained excellence in her career and also enhanced her leadership qualities by sharing her rich experience with other people. She has successfully attained the zenith of perfection in her field, showing resilience to the scorching heat and other field factors.
Net Worth of Mahoney
Tyler is currently working as a Managing Director in her family's prospecting business. She gained all the tips and tricks from her parents and other family members. 
Apart from mining, Tyler also seems to do modeling for her own swimming costume line on Instagram. She has multiple sources of income and works on TV, and manages a prospector club. Her achievements at this early age are remarkable as she attained immense wealth as well as love from people all around the world.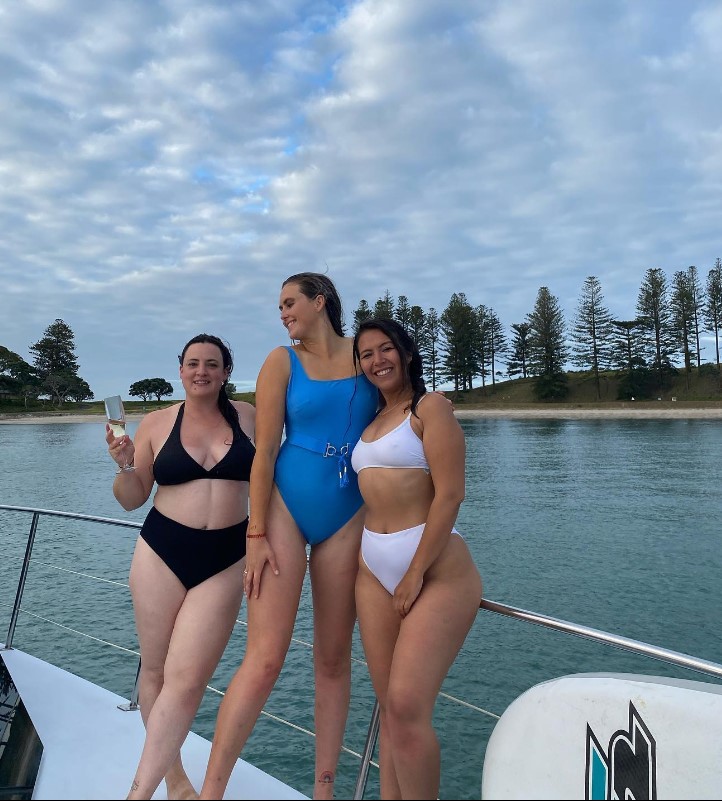 There are no specific details available showing earnings of Tyler. Her success in her field at this early age shows that she is quite enthusiastic about her profession, and given the value of the precious metals, it would not be wrong to speculate that the Net Worth of this young miner is millions of dollars.
Social Media Appearance
Tyler Mahoney is active on a few social media platforms. She is mostly seen available on Instagram and Linkedin. Her Twitter and Facebook accounts are not available.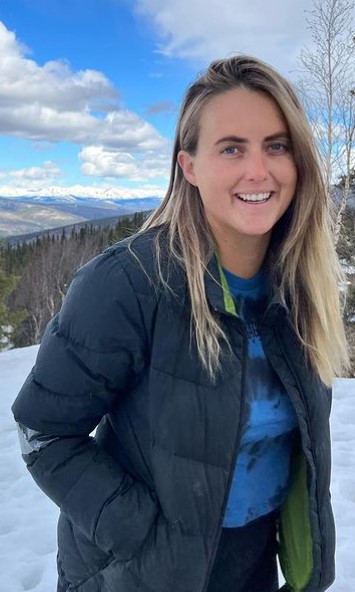 The Instagram account of Tyler is named @tyler_m_mahoney, has 82.5K followers with more than 465 posts. Her Linkedin Profile is named as @Tyler Mahoney, which shows her professional journey till date.
Summary
Tyler is a successful Podcaster and Professional Gold Digger in Australia. She has done exemplary work in the field and seems completely dedicated to her work. Her social media account on Instagram is also filled with posts that show her love for her profession. 
Lastly, there is no information about her personal life and relationships on any of the social media sources. She has always been seen in the work field and working dedicatedly in her field.