We all like watching movies in our free time or on weekends, especially with friends or groups. But the question that arises here is what to watch.
It is really challenging to figure out that one movie that everyone in the group is willing to binge-watch. After all, every individual enjoys a different genre.
Some like thrillers, and for some, nothing is better than comedy. For some, adventures are the real deal; for some, the emotional and romantic drama is all they need.
Well! You need not worry about the genre of movie that you want to watch on a movie night with your friends. I got you all covered with the list of the 15 best movies to watch with friends.
The most promising element regarding this list is that I selected all of them from Netflix. These movies are popular, have different concepts, and are fully entertaining, which can help you to get rid of an agitated day.
Let's see what pleases you the most from my list of movies to watch with friends.
Guillermo del Toro's Pinocchio (2022)
Directed by Mark Gustafson and Guillermo del Toro, the film Pinocchio has released in 2022. This animated drama film is one of the latest releases.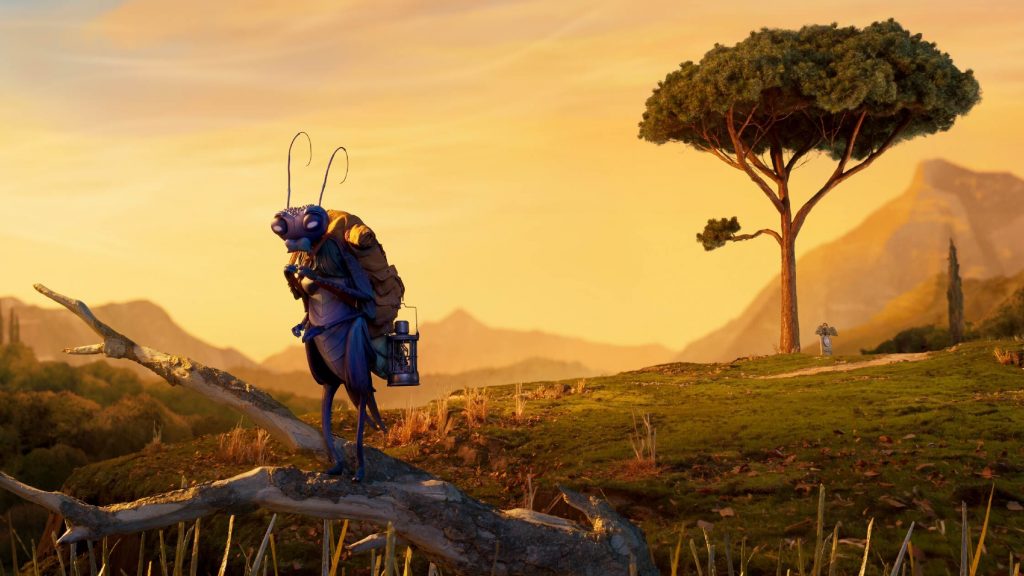 I am sure that nothing can be as exciting as watching the latest release, and that too with your friend's group, to get yourself saved from the spoilers.
This film is a pure animation work based on the novel The Adventures of Pinocchio. 
Famous faces of the Hollywood industry have done the characters' voiceovers. Ewan McGregor, Burn Gorman, David Bradley, John Turturro, Gregory Mann, Cate Blanchett, Ron Perlman, Finn Wolfhard, Tilda Swinton, Christoph Waltz, and Tim Blake Nelson are the main stars of this film.
It is Guillermo del Toro's stunning stop-motion musical rendition of the classic story of the wooden puppet that captures our hearts and minds.
The Unforgivable (2021)
If you care to get into the world of a criminal and wish to know how they feel, then Sandra Bullock's 2021 film, The Unforgivable, is all that you need to watch on a movie night.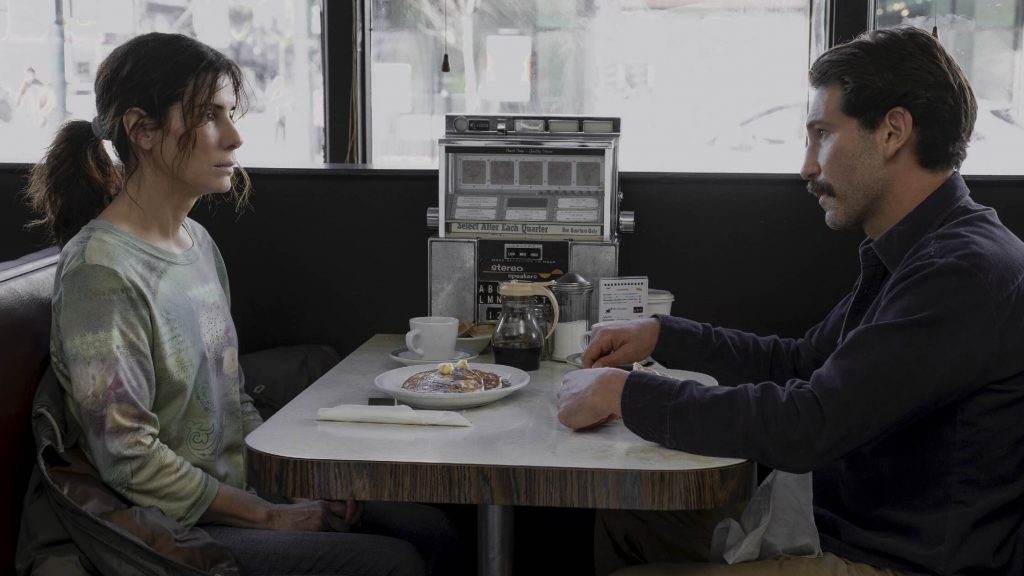 It is about an ex-convicted lady who searches for her little sister after being released from prison. After completing her sentence, she faces a hard time being accepted by a society that would not forgive her.
Based on the novel 'Unforgiven' by Sally Wainwright, this movie has not only a great story but is a full emotional drama. The screenplay of this movie was a commendable work of Peter Craig, Courtney Miles, and Hillary Seitz.
Moreover, the director Nora Fingscheidt has cast Sandra Bullock, John Bernthal, Vincent D'Onforio, and Viola Davis. All the cast have done complete justice to their characters.
I believe this movie is a great option to watch with a group of friends, and I am sure that your whole group will agree.
Run (2021)
Directed and co-written by Aneesh Chaganty, this American Psychological Horror Thriller film is incredible for keeping yourself thrilled on a movie night with your friends.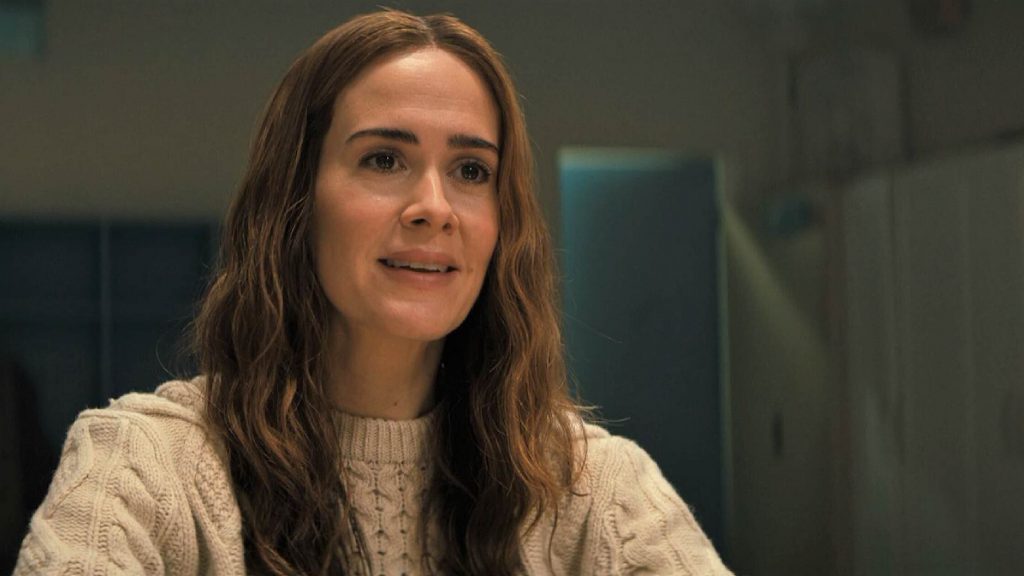 Sarah Paulson, Pat Healy, and Kiera Allen are the film's main characters. The story revolves around a disabled teenager willing to get rid of the medical care she has been getting for years.
She suspected her mother was keeping her from recovering from her condition to safeguard her secrets.
Theatrically, the film was released in 2020, but international audiences get a chance to watch this amazing film in April 2021.
This film will not only keep you entertained, but your group can have a great time watching this film together on a movie night. 
6 Underground (2019)
This action and adventure film can be a great option for you if you are an action lover. What intrigues me the most here is the script of this movie, where a tech billionaire and his team of five more members work toward ending the dictatorship of a brutal ruler.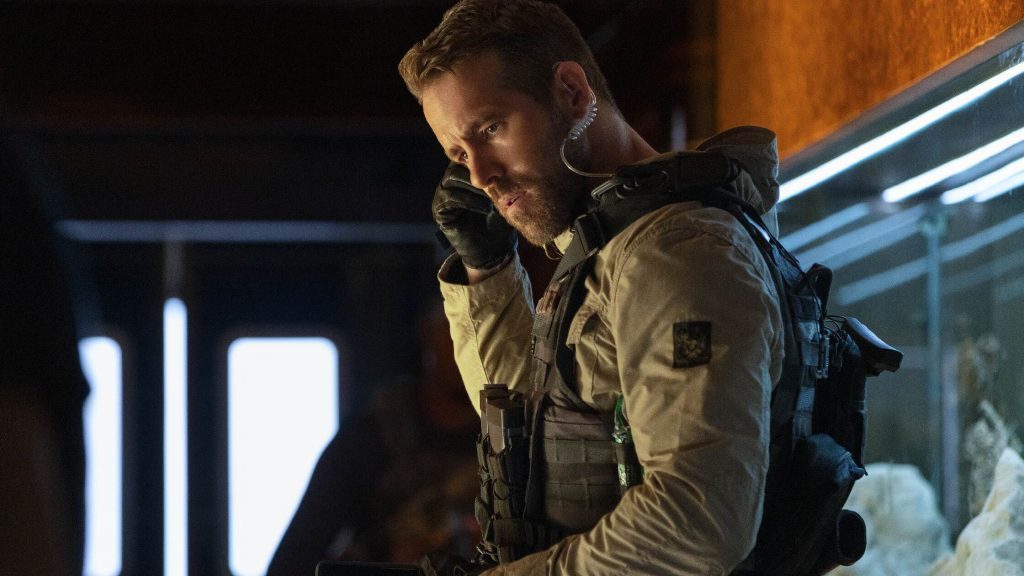 Also, they all have been declared dead by the government, and their operation is against injustice, for which the legal representatives of any nation won't do anything.
Directed by Michael Bay, the film stars Ryan Reynolds as One, who is also the leader of the whole group and begins the mission. 
Melanie Laurent, Ben Hardy, Adria Arjona, Manuel Garcia-Rulfo, Dave Franco, and Corey Hawkins are the other members of the cast who are equally important in the film. 
Instant Family
(2018)
The next on my list of best movies to watch with your friends is the American family comedy-drama 'Instant Family,' which was released in 2018.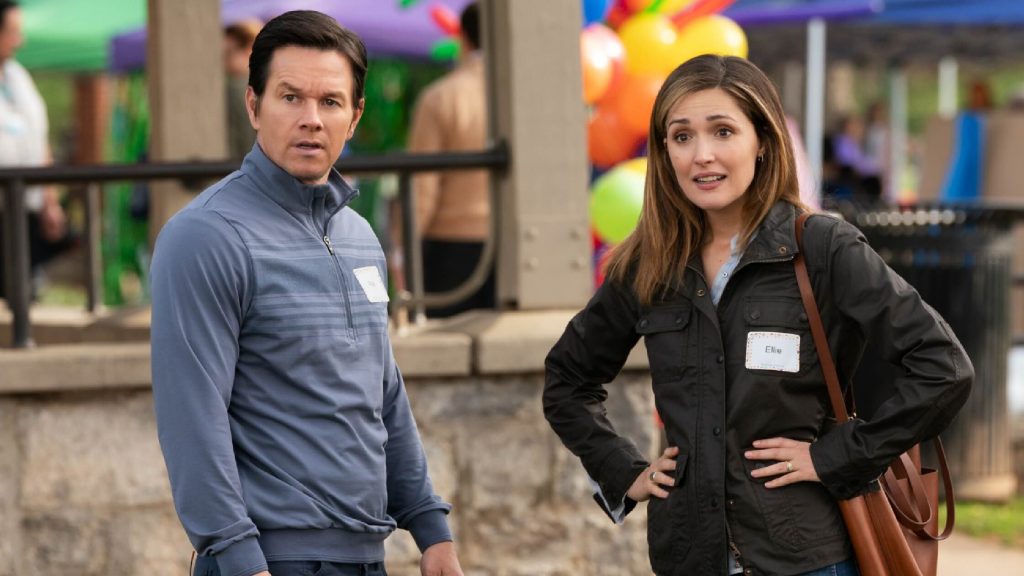 This movie has great work in terms of emotions and entertainment. Moreover, the comedy and drama grabbed the critics' attention and got praised for their wonderful work.
The director, co-producer, and co-writer Sean Anders has done a superb job by creating this piece in which a couple decided to adopt a kid rather than have their own. The one they wanted to adopt had two more siblings, so they adopted three foster kids and unexpectedly became a family.
The film stars Rose Byrne, Mark Wahlberg, Isabela Merced, Julie Hagerty, Margo Martindale, and Octavia Spenser. It is said that this film is also based on some of the real-life experiences of the director of this film.
A Quiet Place (2018)
Nothing can be better than having a twist of some horror while staying at your friends to watch movies with your friends. And so, I have decided to list this movie here to enjoy the American post-apocalyptic horror film.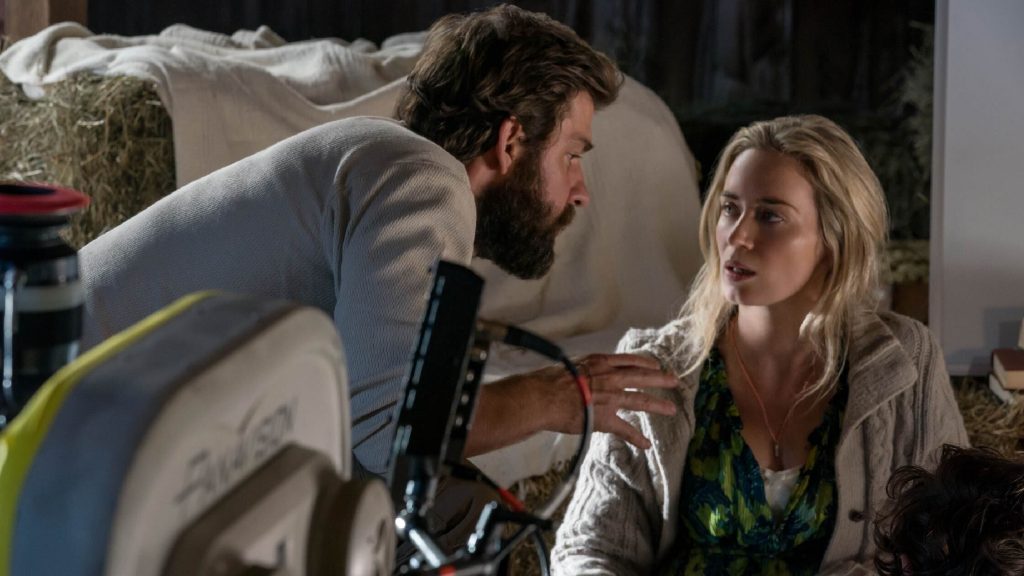 The film was directed and co-written by John Krasinski, starring John Krasinski, Emily Blunt, Noah Jupe, and Millicent Simmonds.
The story revolves around a post-apocalyptic era in which a family struggles to stay alive in the world. They are hiding and staying silent because of the aliens who have evolved hearing senses.
This movie is a great screenplay work by Scot Beck, Bryan Woods, and John Krasinski and was considered in the top ten movies of 2018 by the American Film Institute and National Board Review.
This horror film is a must-watch if you plan a watch night with your friends.
Mirage (2018)
Well! Netflix has solutions to all the issues when it comes to finding the best one for entertainment. The next on the list of best movies to watch with friends and family is the Spanish mystery-drama film, Mirage.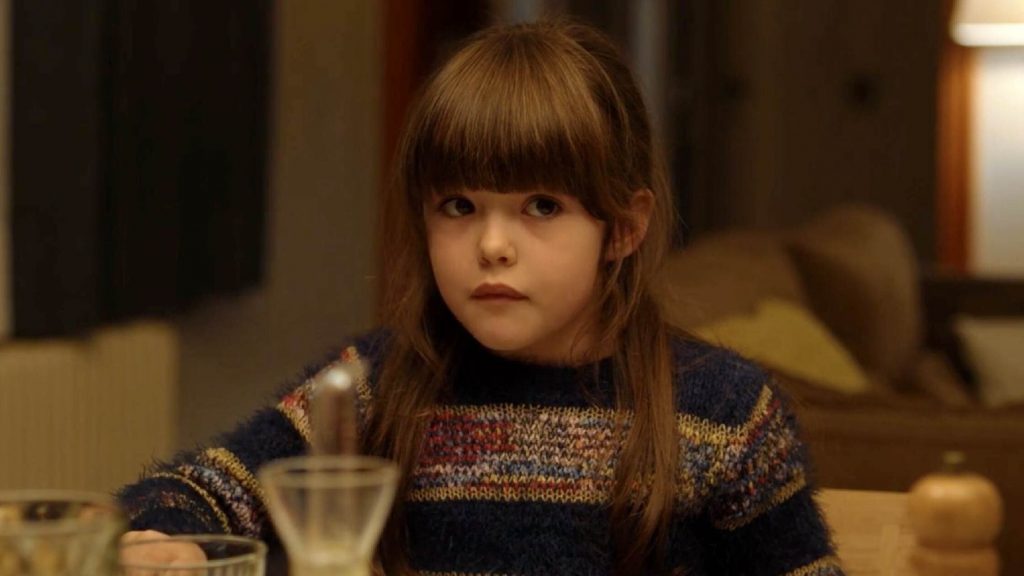 The film was released in 2018 and revolved around a glitch in space-time. Because of the two storms, everything in the life of Vera changed as she got a chance to save a boy's life 25 years earlier. 
On the other side, this results in the loss of her daughter. Amidst all the chaos, she only has 72 hours to discover the truth and save her daughter. 
Mirage is directed and co-written by Orion Paulo. This mystery drama starring Alvaro Morte, ChinoDarin, Adriana Ugarte, Nora Navas, and Javier Gutierrez is a must-watch on Netflix.
The Intern (2015)
How about trying something comical? I found this 2015 buddy comedy-drama film very intriguing to watch with friends.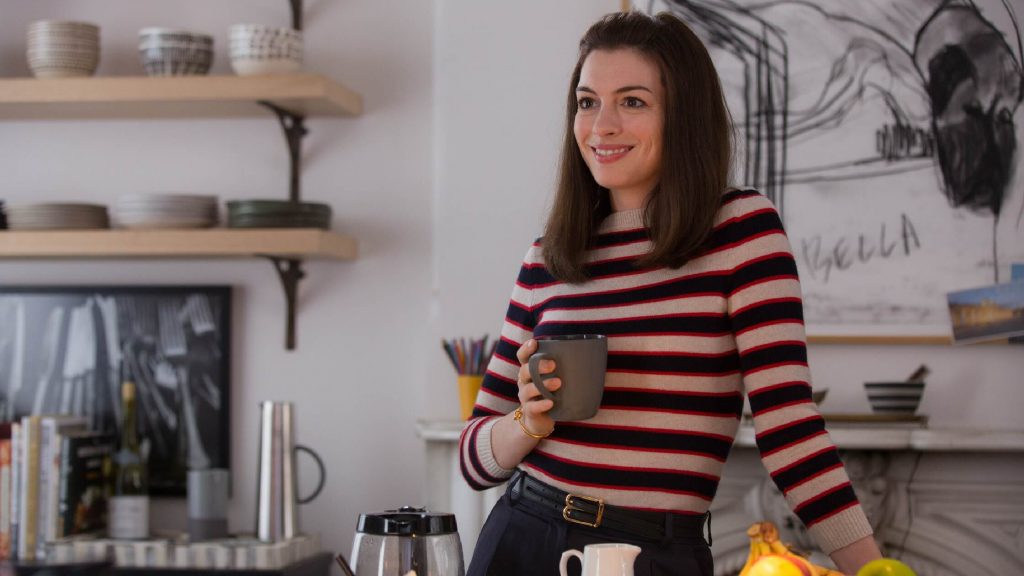 Written, directed, and co-produced by Nancy Meyers, this film is beautifully presented to the audience. The film's star cast includes Anne Hathaway, Rene Russo, and Robert De Niro.
The concept of a 70-year-old senior intern on an online fashion website is unique and inspiring. It further takes friendly terms between the owner and the intern. Furthermore, they use each other experiences to move ahead in life.
However, the film got mixed reviews, I feel that it is a great concept, and one should really watch it once. 
Interstellar (2014)
Well, you can have fun and broaden the horizons of your intelligence by watching movies like Interstellar.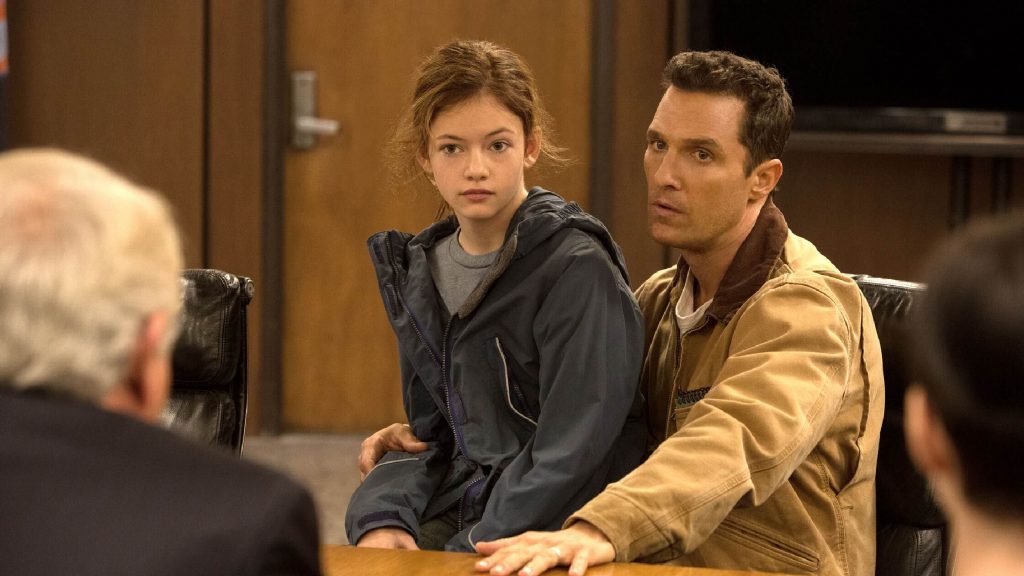 This amazing science fiction film is directed, co-written, and co-produced by Christopher Nolan. Anne Hathaway, Bill Irwin, Matthew McConaughey, Jessica Chastain, Michael Cain, and Ellen Burstyn are the main stars of this film.
The film revolves around the future time when humans try to find life near Saturn to build a new home for humans. 
I liked the concept of this film very much and believe that sci-fi movies are great to watch with friends. Moreover, the visuals and graphics in Interstellar are a great motivation behind watching this film with your friends at a movie night.
We're the Millers (2013)
This film is one of the best crime comedy films you can watch with friends or in a group. Directed by Rawson Marshall Thurber, this film stars Jennifer Aniston, Emma Roberts, Jason Sudeikis, Kathryn Hahn, and Nick Offerman.
Bob Fisher and Steve Fabers wrote the story and screenplay for this film and have received mixed reviews from the critics. In fact, the movie has also been selected for nominations in the MTV Movie Awards and People's Choice Awards.
Because of the tremendous performances of the actors, the film also won two awards out of ten nominations.
Released in 2013, We're the Millers is based on the story of a small pot dealer who received a big consignment to move from the United States to Mexico. He created a fake family to cover his operation to get himself out of sight while transferring the consignment.
Oblivion (2013)
Again, on my list is the 2013 hit post-apocalyptic action-adventure movie, Oblivion. I believe the story has a unique concept and is perfect for watching with your close friends.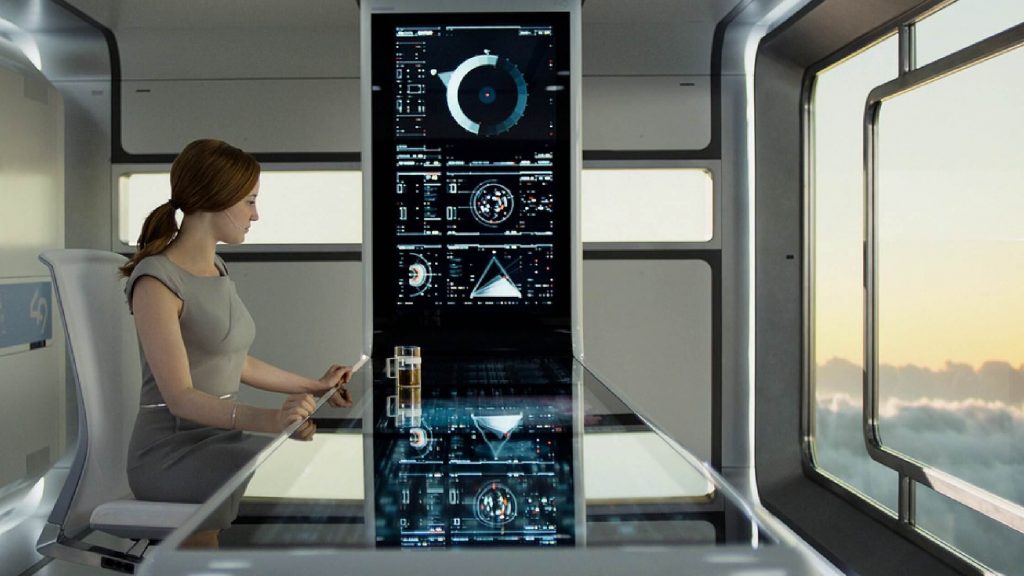 Directed by Joseph Kosinski, the film casts Tom Cruise in the lead role. Other than him, there is Olga Kurylenko, Morgan Freeman, Melissa Leo, Andrea Riseborough, and Nikolaj Coster-Waldau.
Moreover, Joseph Kosinski took inspiration for this movie from his graphic novel Oblivion. This film was based on the sci-fi novels of the 1970s. It is a story of a maintenance technician who rescues a woman from a crashed spaceship and regrets his mission to Eliminate the aliens.
The Hangover (2009)
The next on the list of movies that can be watched with your friends is the 2009 hit, The Hangover. This film revolves around four friends, Phil, Alan, Stu, and Doug. The four visited Las Vegas to celebrate the bachelor party of Doug Billings.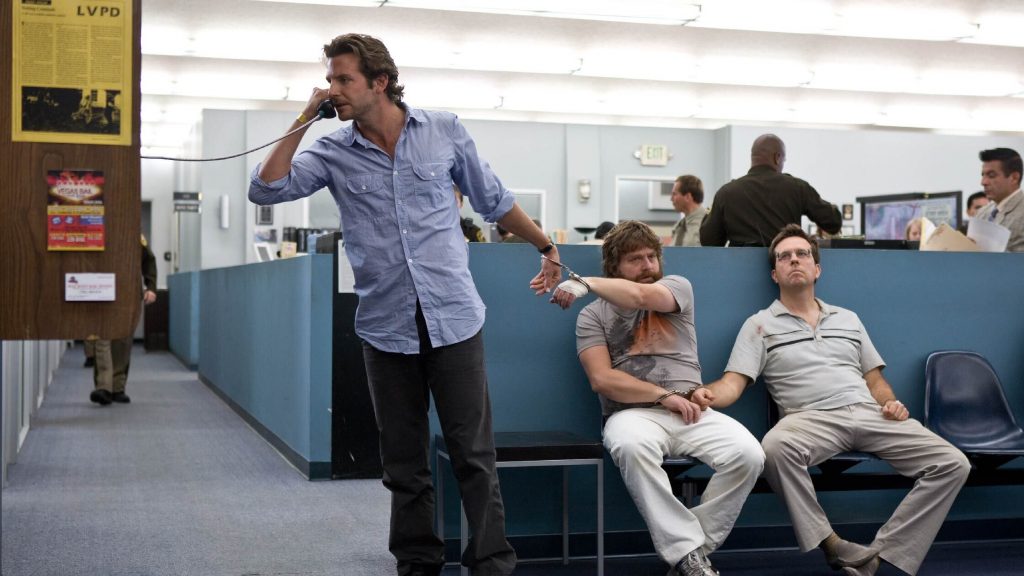 In the morning, the groom went missing, and his three friends tried to remember the last night. Nobody exactly remembered what had happened the night before in order to find Doug.
This American comedy film is one of the best movies to watch with friends and a group. This film becomes more interesting when they begin their expedition to find Doug before the wedding.
Directed and co-produced by Todd Phillip, the film stars Ed Helms, Justin Bartha, Bradley Cooper, Heather Graham, Zach Galifianakis, and Jeffrey Tambor. Overall, this film was successful and has received good reviews from critics.
The Blind Side (2009)
Directed and written by John Lee Hancock, this film was based on the novel by Michael Lewi titled The Blind Side, released in 2006.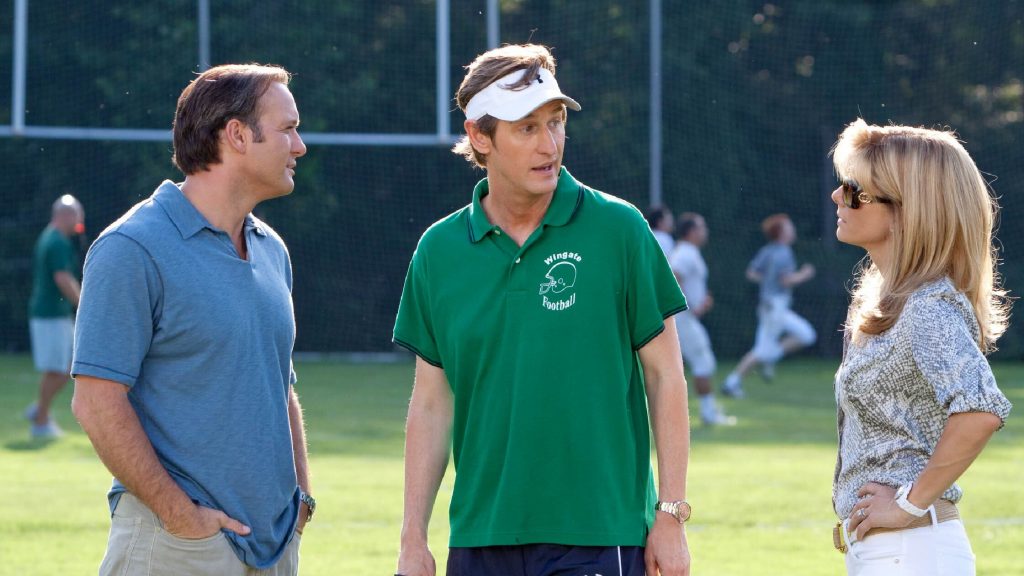 The star cast of this film includes Sandra Bullock, Quinton Aaron, Lily Collins, Tim McGraw, Kim Dickens, and Kathy Bates.
All praised the performance of the star cast of this film, and the film received mixed critics' reviews. The main lead, Sandra Bullock, received Academy Award for Best Actress, and this film also led the film for Best Picture in the Academy awards.
The film is not only based on a novel, but the few events are inspired by real life. It is a sports movie that revolves around a homeless teenager Michael Oher. 
He is homeless and a traumatized boy who later finds success on the football field with the help of a woman and her family.
This biographical sports movie is inspiring and sets a great example of care and emotions. I believe you should ot miss on that one for once when you are planning a movie night with your friends.
Kung Fu Panda (2008)
This film is an animated martial art comedy movie and is the first part of the franchise Kung Fu Panda. Produced by Dreamwork animation, this film is perfect for a movie night with friends.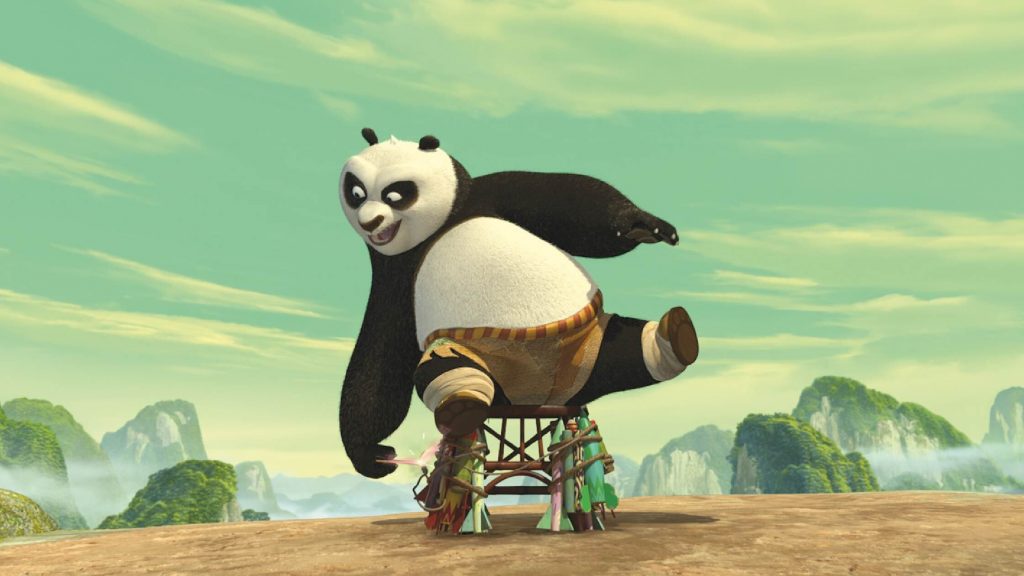 The film revolves around a gawky and fat panda who was chosen as a protector of the valley of peace. He was completely shocked, along with others, at how can he be chosen as a protector. Later, he realized his destiny and became a warrior of Kung fu. 
John Stevenson and Mark Osborne directed this film. The film was released in 2008. Kung Fu Panda stars Dustin Hoffman, Angelina Jolie, Lucy Lio, Jackie Chan, and Jack Black as voice artists.
The movie also received a nomination for Golden Globe Award and Academy Award for Best Animated film. Other than this received, positive reviews for its overall performance.
The amazing visuals and script are one of the main reasons to add this to my list of the perfect movie to watch with friends. 
The Notebook (2004)
The last and one of the most entertaining films on my list is the romantic drama film, The Notebook.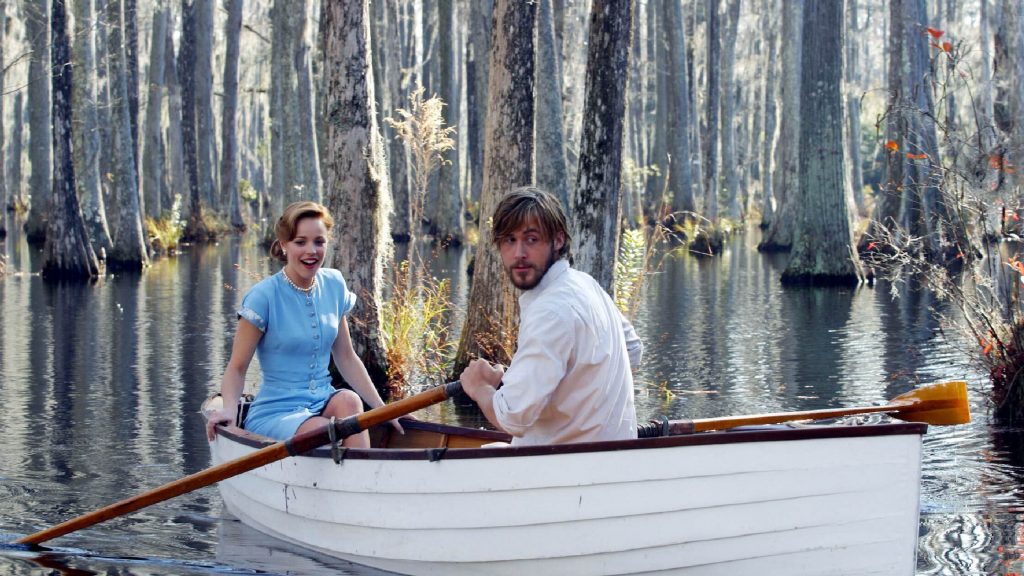 Based on the novel by Nicholas Sparks, this film is a must-watch. The story of this film revolves around a young man who falls in love with a rich woman. Later on, the two got separated because of their class differences.
The Notebook was released in 2004 and was directed by Nick Cassavetes. This film stars Rachel McAdams, Ryan Gosling, Gena Rowlands, and James Garner. 
This film received mixed reviews from critics and has won several awards and nominations for outstanding work.
Well! You can chill out watching this romantic masterpiece and understand the depth of emotions by watching this movie.
Moreover, seeing this film with your friends will be a completely different experience, I can bet on that.
Bottom Line
So, I have mentioned all my favorites you can consider for watching with your friends. People mostly recommend or watch the obvious one when planning a movie night. However, this list is completely different from the usual one.
In fact, there are endless movies in the entertainment world, and this list will solve all your conflicts before deciding what to watch.
I hope you find this list entertaining, as I have selected a few of the best movies to watch with friends on Netflix. Happy Watching!