Who is Gerardo Casanova?
Gerardo is the Vice President of the Walt Disney Company Media Productions as well as the Vice President of ESPN. He is a successful entrepreneur and has achieved tremendous success during his lifetime.
Even though Gerardo has achieved a lot in his life, he is renowned because of his alliance with the Mexican Actress Silvia Navarro. Silvia is a Mexican actress who worked for Mexican TV networks and television.
Continue reading to know more about life, education, and other important aspects of life of Gerardo.
What Are His Achievements?
On December 7, 1977, in the United States, Gerardo entered the world. He was born into a multi-culture family and now has Mexican citizenship.
After Casanova became ESPN's first General Manager for the Northern Latin American region in November 2005, he became a regular topic of media attention. The businessman is headquartered in Mexico, and in addition to his other roles, he is Vice President of Disney Media Networks.
His Education
According to the information we can find on Gerardo's LinkedIn profile, he spent one year in 1994 studying Politics of Global Finance at the London School of Economics and Political Science. After that, he attended Universidad Anahuac from 1994 until 1998 and earned a bachelor's degree in economics there.
He began his studies at Claremont Graduate University in 1998, eventually graduating with a Master of Arts in Economics degree in 2000. 
Gerardo Casanova attended the Massachusetts Institute of Technology during the academic years of 2013 and 2015 to do a Master of Business Administration (MBA).
His Professional Career
Gerardo is currently holding the position of Vice President at both Disney and ESPN. After the completion of his Graduate studies at the Massachusetts Institute of Technology with a Master of Business Administration, Gerardo began working as Director-General for the Secretaría de Economía México (Mexico's Ministry of Economics) from January 2000 to January 2002.
During this timeframe, he served in several posts, one of which was Chief Advisor to the Undersecretary of Economics.
Gerardo was appointed to the position of Executive Director for International Business at Grupo Televisa in May 2002. He held this position for three years (2002- 2005).
After that, in November 2005, he became Vice President of ESPN and the company's first general manager in Mexico. 
In addition, Gerardo Casanova has been employed at The Walt Disney Media Networks since 2008, and he has held the senior position of Vice President (VP) in the company since June 2010. (9 years and eight months of records as of January 2020). 
He oversees ESPN's commercial operations in North Latin America, including Mexico, Guatemala, Belize, El Salvador, Honduras, Nicaragua, Costa Rica, Panama, and Venezuela, among other countries in the region.
His Net Worth
Gerardo graduated from the Massachusetts Institute of Technology in 2020 and has a net worth of $5 million. Without a shadow of a doubt, Casanova was able to amass such significant wealth due to his position as Vice President of ESPN and The Walt Disney Company Media Networks.
Celebrity Net Worth estimates that the Mexican actress Silvia Navarro, married to Casanova, has a net worth of $10 million.
Glassdoor reports that the range of possible earnings for a Vice President position at Walt Disney spans from $172,059 to $304,619, with an average income of $236,164. In addition, the average compensation for the Vice President position at ESPN is $241,063.
Personal Life of Gerardo
Relationship with Silvia Navarro
Gerardo and Silvia came to the public eye in 2012. Before that, there was no clarity if they were dating before that. As per the sources, they have stayed together from 2012 to 2020.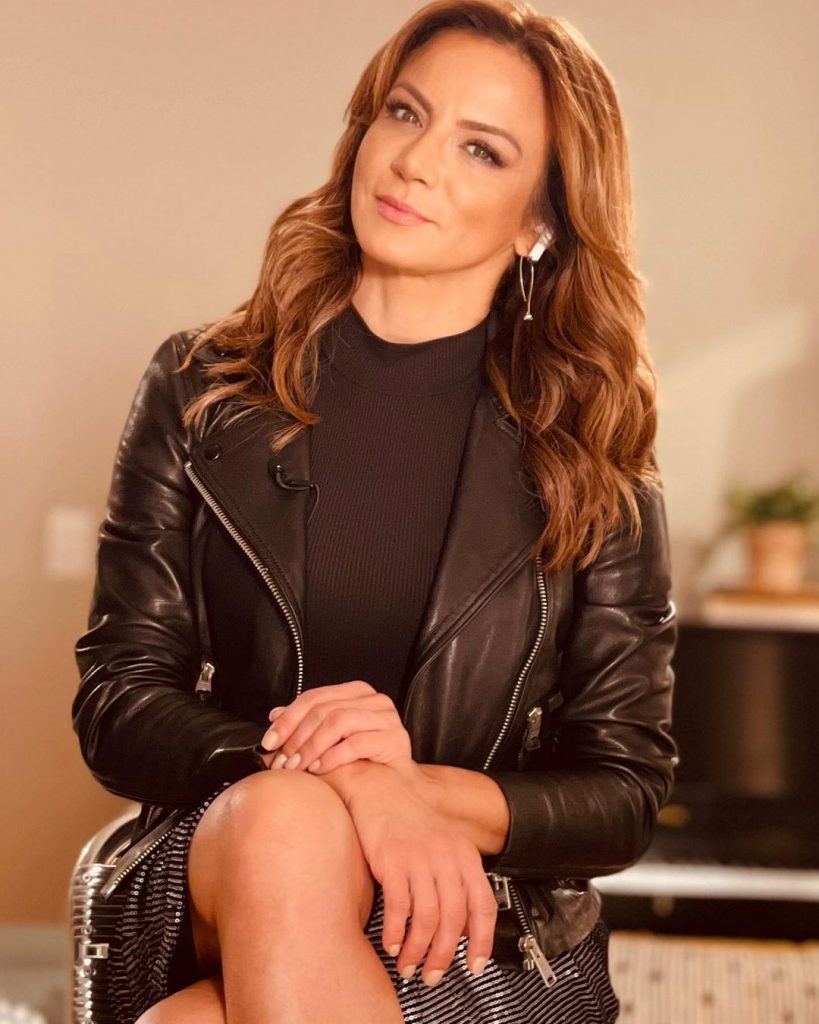 They both even became parents in 2015 without getting married. Both of them have always remained away from scandals and mishappenings.
Father of One
Gerardo Casanova has not yet tied the knot, but the Mexican actress Silvia Navarro, his girlfriend, is already the proud parent of their boychild. The couple publicly acknowledged their love in 2012, and on February 17, 2015, they shared the news that Silvia was expecting.
On September 7, 2015, they welcomed a baby into the world who they named Léon. Gerardo and Silvia have been together for almost seven years, but they have not disclosed any preparations for their wedding.
Where Does Casanova Live?
Gerardo currently has dual residences in Mexico and Del Mar, in the state of California. Despite this, he prefers to keep details about his house and other assets under wraps.
According to reports, the typical price of a home in Mexico is $90,045, but the market price of a property in Del Mar, California, is $1.957 million.
Additional Activities
Graduates from Anahuac asked him for advice on how to succeed in the real world, and he said that patience and finding jobs, where you can learn and advance professionally, are essential. He argues that economics shouldn't be used as a compass since prosperity only follows success, and success is harder to achieve than people realize.
Even though he has spent his career fighting against negative Latino stereotypes, he said in an interview that he knows almost all the directors of most major television stations and finds engaging them in Hispanic culture challenging.
He claims that many people assume that "Hispanic" refers to a demonym as if the described individual originated in a nation with the same name.
He praises the efforts of networks like Telemundo and Univision to disseminate Latin American culture across the globe, noting that the growth of the Hispanic population makes this a growing economic sector. 
Additionally, he notes that he believes digital television platforms will be the television industry's future. He said that the corporation needs to capitalize on this technology to bring the enthusiast to them no matter where they may be.
Summary
Gerardo Casanova is a successful businessman and has attained success in the media and entertainment industry. From his education to his professional career, Gerardo thrived beautifully in all the zones and did exceptionally well all his life.