Winona Ryder and Scott Mackinlay Hahn are giving major couple goals for other people in the entertainment industry. The couple has been together for 12 years now and has been setting standards for others since 2011.
After her appearance in Stranger Things, Winona Ryder has gained the attention of a lot of viewers, and the fans are now intrigued to know about the real-life lover and partner of Joyce Byers.
In this article, we have put forward all the important details about the life of Scott.
His Biography
Scott Hahn is a renowned fashion designer and is the co-founder of the sustainable apparel brand named Loomstate.
Loomstate is a company that makes environmentally friendly Original Organic Cotton T-shirts. He has been the co-owner of Loomstate since 2003 and has been successfully running the brand for the past 19 years.
The age of Scott Mackinlay Hahn is 52 years, and he was born in 1970. The exact date of birth of the designer is unknown, but he was born in the United States of America.
He is mostly known because of his relationship with the famous actress Winona Ryder who is a well-known name in Hollywood.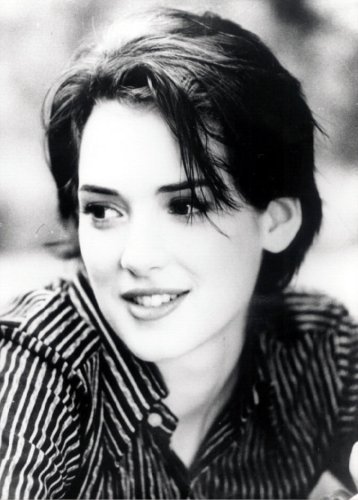 According to some sources, Scott is also an alma mater of the New York School of Design. Currently, he is excelling in the field of fashion and design. His work is exceptionally well, and his designs are appreciated in the entertainment industry.
Furthermore, let's have a quick look at all the important facts from the life of Scott Hahn.
| | |
| --- | --- |
| Name | Scott Mackinlay Hahn |
| Date of Birth | 1970 |
| Age | 52 years (as of 2022) |
| Birthplace | United States of America |
| Gender | Male |
| Sun Sign | NA |
| Relationship Status | In a relationship |
| Partner | Winona Ryder |
| Nationality | American |
| Ethnicity | Caucasian |
| Religion | NA |
| Profession | Fashion Designer |
| Instagram | NA |
| Facebook | NA |
| Twitter | NA |
| Youtube | NA |
| Net Worth | Estimated around $4 million |
How did Scott Mackinlay Hahn meet Winona Ryder?
Winona Ryder and Scott Mackinlay have been dating for more than a decade now. In 2011, the duo came close and started dating. Not only did they grow with each other, but they also established a strong foundation for their relationship.
These two love birds came into each other's contact because of a common friend Bono, who is a U2 frontman from the 90s. It is alleged that the Bono turned out the cupid in the case of Hahn and Ryder.
Hahn used to work with Bono, and it is assumed that they both crossed each other's paths because of Bono.
What is the dating history of Scott?
Scott Hahn is a very private person. He is away from social media profiles and stays away from the media spotlight.
He has been living with the love of his life for the past 11 years and has been seen together at many events with matching outfits with Ryder.
Before his relationship with Ryder, no information is available about the previous dating history of Scott Mackinlay Hahn.
On the other hand, his partner Winona Ryder was involved with top personalities of the hollywood world.
Ryder got engaged to actor Johnny Depp in 1990 and stayed together for three years. After breaking up with Depp, she dated Dave Pirner and Matt Damon.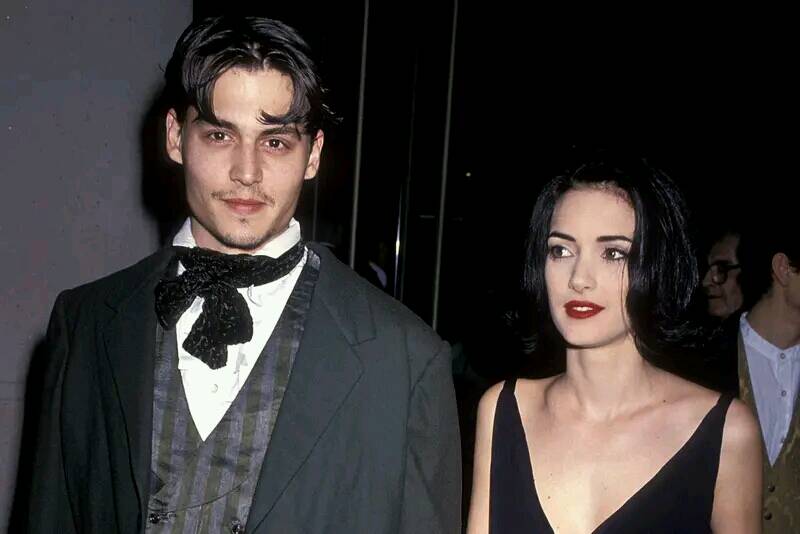 In 2011, Scott Mackinlay Hahn started dating Winona Ryder, and the rest of the story is known to the whole world. They have both been in a relationship for a long time now.
Professional Journey of Scott Hahn
The beginning of the career of Scott can be assumed to be in the 90s, but he is currently owning two fashion brands in New York City. Rogan and Loomstate are the two environment-friendly brands to which he is devoting his life.
Scott started the business by partnering with Rogan Gregory and started the brand ROGAN in 2001. Later, they established Loomstate. 
Currently, his brand ROGAN is not much active as Loomstate. The primary goal for the beginning of this clothing is to create something that is not only profitable but eco-friendly. Moreover, the famous brand Chipotle also uses uniforms designed by Loomstate.
In fact, Scott completed his education in the same field and so created a groundwork for the completion of his dreams while gaining his education.
Currently, Scott Hahn Scott is a board member of the Council for Textile Recycling and is also acting as a Chairman of the Sustainability Steering Committee for the Council of Fashion Designers of America (CFDA).
In fact, TIME magazine and Treehugger profiled their magazines for creating a sustainable brand.
Other than this, there are not many details available about his career struggles. However, his girlfriend Ryder has been active in the industry since 1986 and successfully working in the industry.
What is
Scott Mackinlay Hahn's 
Net Worth?
If we talk about how much Scott is earning annually, then we can assume it is in the millions as his brand is famous worldwide.
Other than this, the information about his personal assets is unavailable on the internet.  But overall, we can speculate that his net worth will be around $4 million.
What is the favorite pass time of Scott?
Hahn is a very private person and did not open up about his personal choices on the social media profiles. But few sources somehow revealed that Hahn is very much inclined towards nature.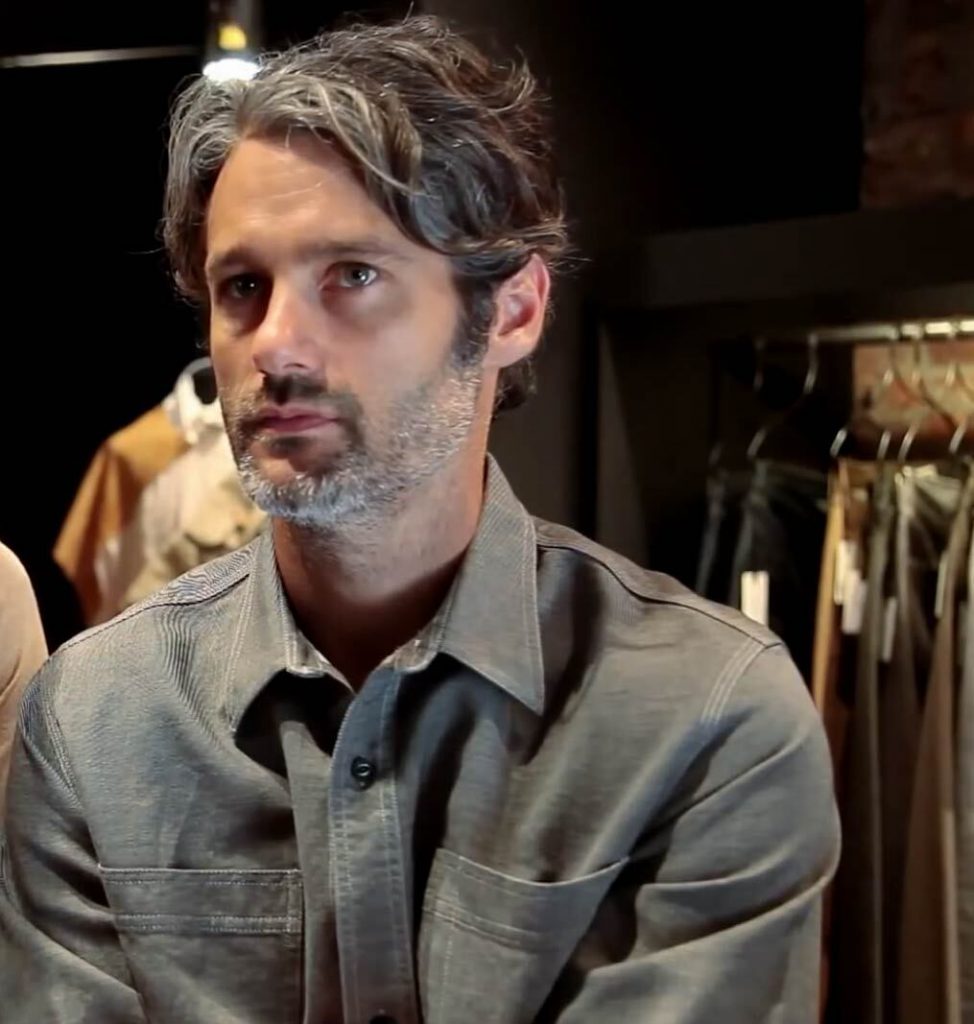 In his free time, he loves to do something that is eco-friendly and usually campaigns for climate saving. He also likes to do body surfing and wants to stay connected with nature.
Final Thoughts 
Scott Mackinlay Hahn has achieved so much in his life. A successful fashion designer working diligently toward making sustainable and environment-friendly clothes. 
He mainly got recognition because of his relationship with the stranger things fame actress Winona Ryder and their fans are waiting for them to see how things move forward for the couple further.
There are many successful businessmen like Scott who work for the benefit of the general public as well as for the planet. Scott Hahn, Jesseca Dupart, and many more fall under this category who achieved success and celebrity status other than acting career.