Ayca Aysin Turan is a popular Turkish actress who has won millions of hearts by portraying the role of Leyla Sancak in the famous Netflix series The Protector.
She is a heartthrob in the Turkish entertainment world, and her presence has been liked by many viewers from all over the world.
In this article, we have collected all the important facts and different aspects of her life.
1. Ayca Aysin Turan is 30 years old
Ayca was born on October 25, 1992, in Sinop, Turkey. The age of Ayca Aysin Turan is 30 years as of 2022; however, she looks younger than her age because of her appearance.
As far as her other physical features are concerned, Turan's hair color is brown, and her eyes are blue. The height of Ayca is 1.67 m or 167 cm.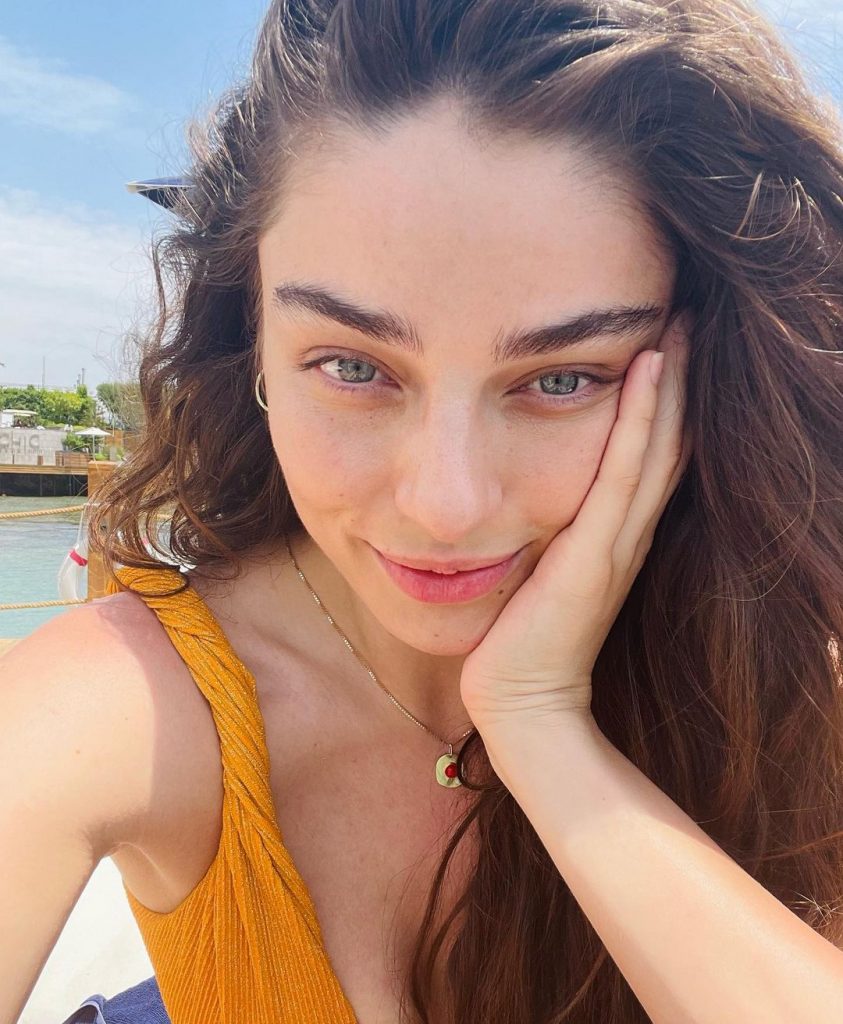 2. Ayca's maternal side immigrated from Greece
Coming to her family background, Ayca's mother is also from Sinop. Her paternal family belongs to Kastamonu, Turkey. 
The side of her mother is a Turkish descendant who migrated from Thessaloniki, the second-largest city in Greece.
Ayca is the youngest of all her siblings in her family. Overall, she has six siblings, of which 5 are elder brothers and one elder sister.
3. Turan is the Alma Mater of Istanbul University
Ayca has been an acting enthusiast since childhood. She knew from the beginning of her childhood that she was willing to pursue a career in the acting industry.
She began taking acting and violin classes when she was very young. Furthermore, to excel in this industry, she studied the program film at the Department of Radio, TV, and Cinema under the Faculty of Communication at the prestigious Istanbul University.
Other than Instanbul University, she also went to Sinop Municipal Conservatory.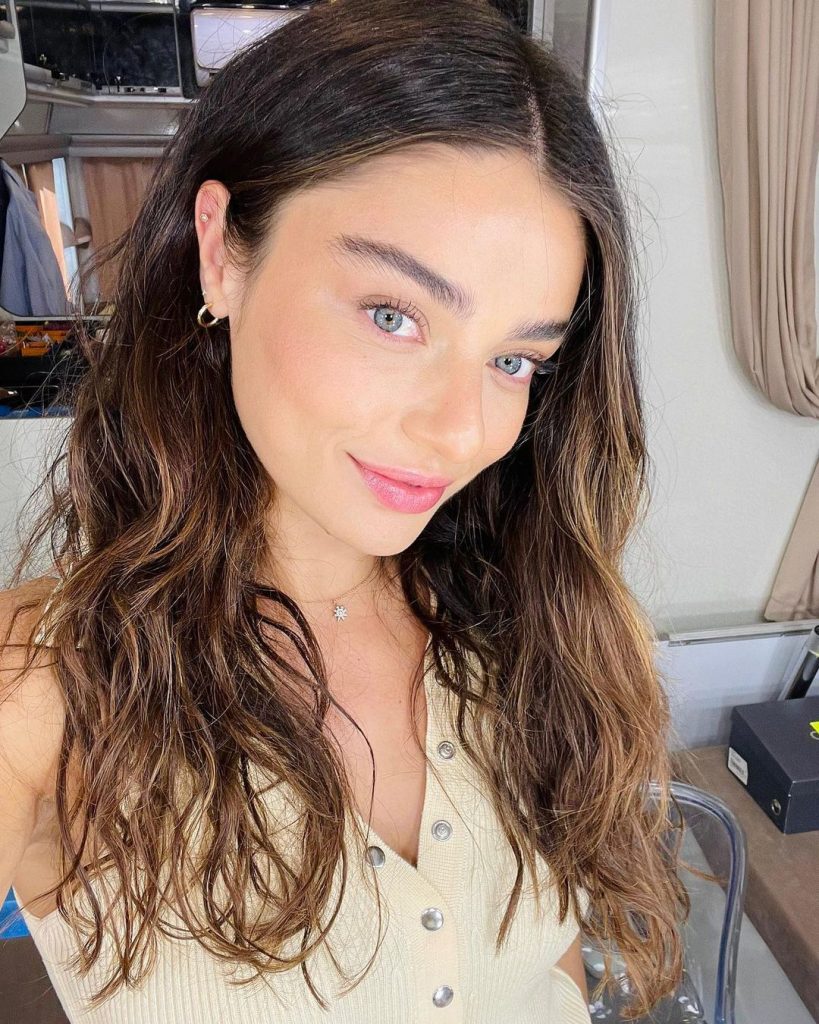 4. Ayca's amazing Professional Journey and Achievements
Turan began her acting journey in 2007. She began her career with recurring roles in Hayak ve Gercek and Affedilmeyan in 2007. 
Today, she is a well-known name in the Turkish television world. Let us give a further tour of her amazing professional journey.
Early days of Acting
Ayca Turan has come to the industry continuously since 2011. She appeared as a guest in the television series O Ses Turkiye in 2011. 
Later, she portrayed the supporting role named Gulfem in the television series Dinle Sevgili from 2011- 2012. In 2013, she appeared again in a supporting role in the series Karagul in which she played the character of Ada Samverdi.
Her appearance as Ada has given her reach to connect with a huge audience. She performed so well in these series that her professional career picked up the pace and gained immense popularity after that.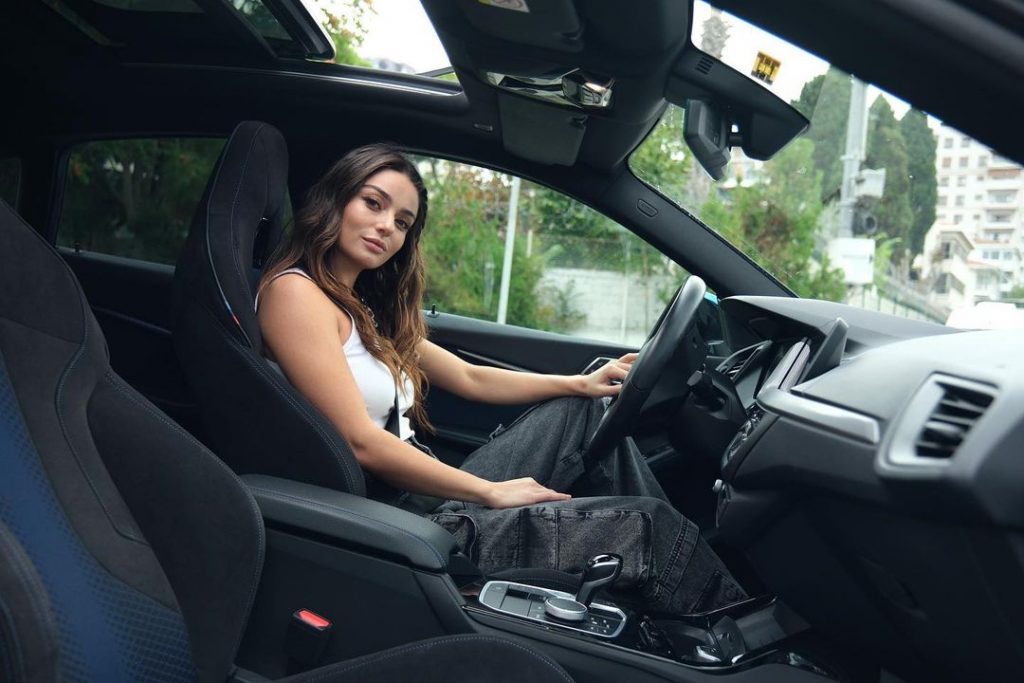 Rose to Prominence
In 2016, Turan started working in the television series Altinsoylar, where she portrayed the character Burcu Kapan. Later she appeared in the television series Meryem as Meryem Akca from 2017 to 2018.
Her most notable role so far is the character of Leyla Sancak in the Netflix series Protector. In 2020, she was seen in the leading roles in Zemheri, Ariza, and Kadin series.
In 2021, she portrayed the character of Haziran in the series titled Be My Sunshine. She also portrayed the lead roles in most of the series after 2016.
Her presence is also seen as a guest appearance in Menajerimi Ara in 2021. Currently, she is playing the main role in the series Ada Masali which is gaining popularity with Turkish viewers and audiences from all around the globe.
Besides television series, Ayca Aysin also appeared in the film Sevimli Tehlikeli in 2016. She played the leading role of Zelis in this series.
Further, she also played the lead role of Sahra in the film Sen Inandir in 2022. This film has been completed and will soon be released.
She has done amazing performances in her career, and it would be great to see how this beautiful actress will perform further.
5. Turan was dating the Turkish actor Alp Navruz
Talking about the dating life of Ayca Aysin Turan, she was earlier dating the popular actor Alp Navruz who was a co-star in the series Ada Madali. 
The duo met on the sets of this series in 2021. With this, their love story began, and the audience liked and appreciated the equation between this couple.
After staying together for a year, the rumors began of the indifferences between the couple. Later on, it was revealed that Alp Navruz cheated upon Turan.
After this betrayal, she left Navruz and moved on in her life by focusing on her career.
Recently, Turna finished her movie Sen Inandir, and it was rumored that the lead actor Ekin Koc and Ayca made a wonderful pair and sem perfectly together with each other.
The fans of these actors would live to see them together in the future. However, there is no confirmation given from the side of these actors.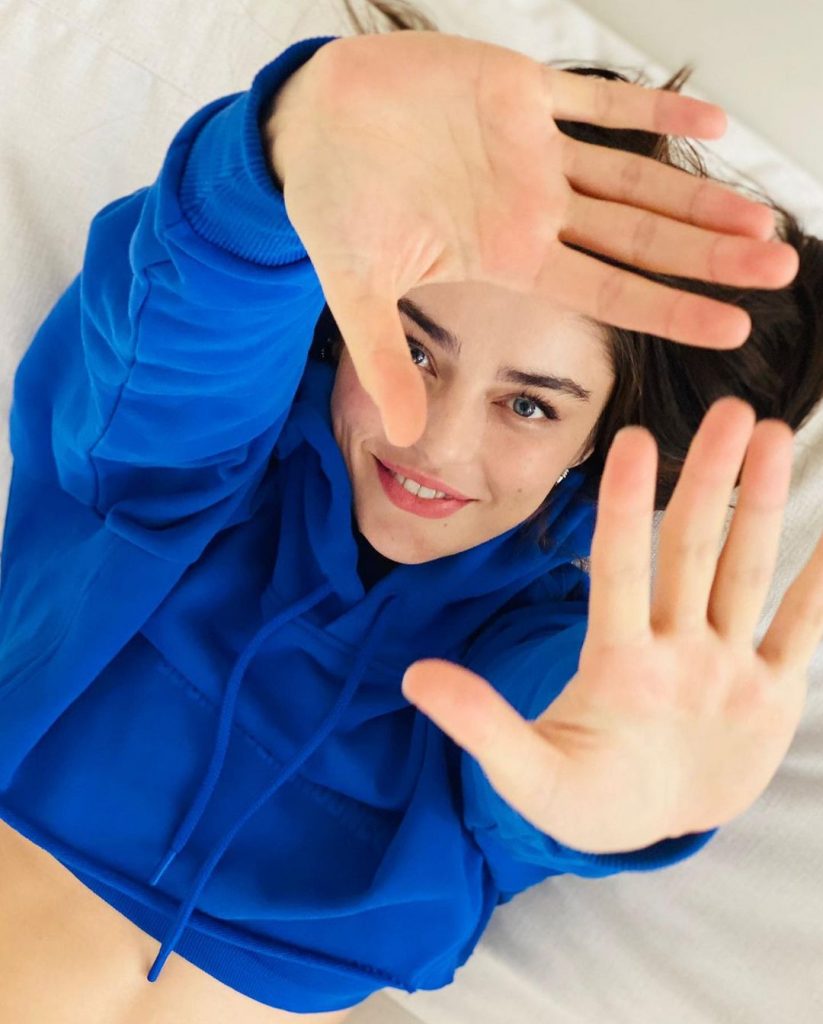 6. Turan has millions of followers on Social Media Platforms
Ayca Aysin Turan is not only popular in the television industry but has a large number of followers on Instagram and Twitter.
Her social media presence is amazing in which she updates mostly about her personal and professional life.
Turan's Instagram account @aycaaysinturan has 6 million followers, and Twitter account @aycaaysinturan has 134.7K followers.
Final Thoughts 
Ayca's acting skills are marvelous, and she has also won several awards in her career for her outstanding performance. 
She has won Golden Butterfly Awards for her famous series Meryem. Also, she was awarded Turkey Youth Awards Golden Star for Best TV Actress for Meryem.
Turan is a talented actress and a wonderful personality. Her beauty is ruling the hearts of millions of followers, and her dedication to achieving excellence can be seen in her amazing screen presence.
We are eager for her upcoming movie and hope to see her grow more with her upcoming ventures.