Ozge Gurel is a popular actress from Turkey. She recently stayed in the spotlight because of her marriage to the Turkish actor Serkan Cayoglu.
Ozge and Serkan married in July 2022 and happily enjoying their married life. Other than her wedding in the limelight, her career as an actress has given her immense name and fame in the industry.
In this article, we will find out about the life of Ozge and her journey toward becoming a successful actress in the Turkish entertainment industry.
Her Biography
Ozge was born in Istanbul, Turkey, on February 5, 1987. She was born to a family of the descendants of Circassian. Her maternal side of the family is Turkish immigrants.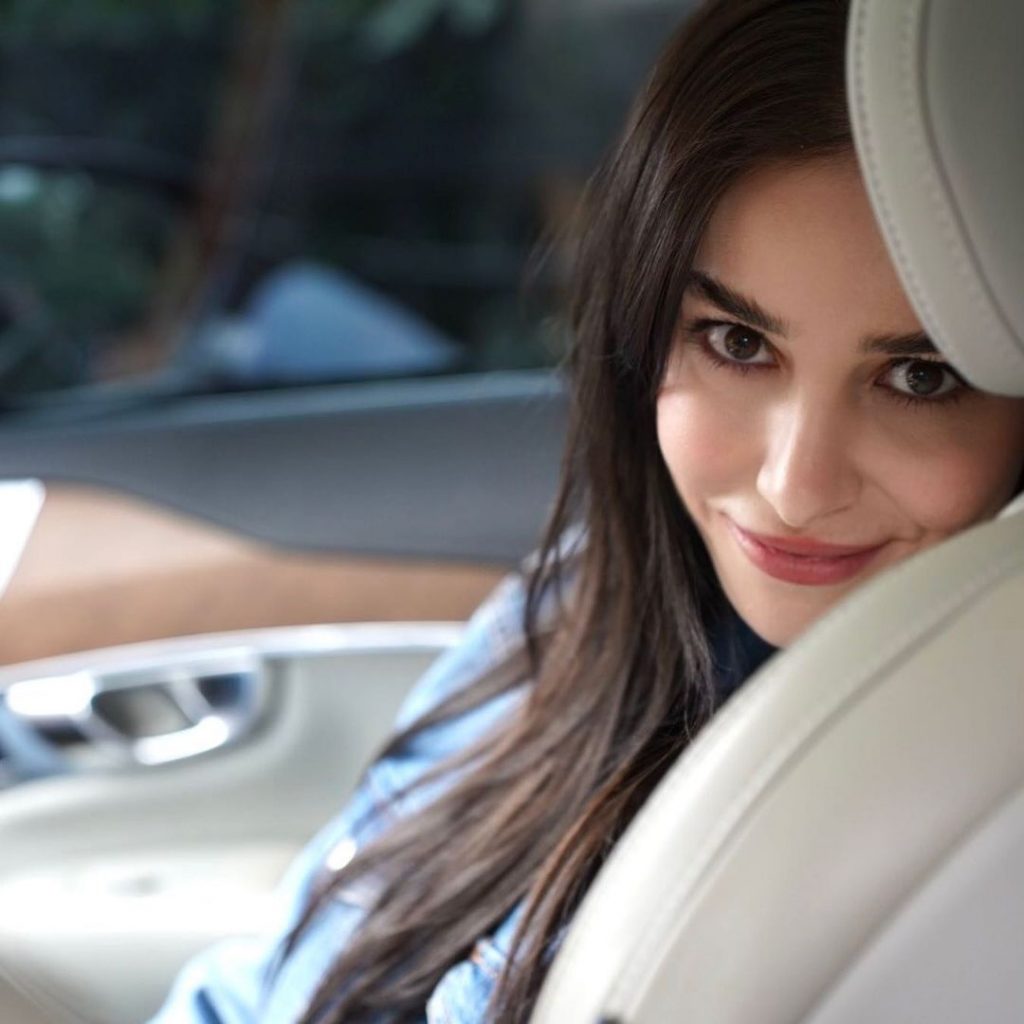 Initially, she resided in Silivri in Turkey until she completed her high school education. Later, she decided to pursue her studies in business at the renowned Beykent University.
Ozge was admitted to the business program and did not complete it. Her love for acting was so strong that she dropped out of college and started learning from acting classes.
Currently, the age of Ozge Gurel is 35 years old, and she is doing an outstanding job in her career.
She has been passionate about becoming an actor since childhood and has successfully made her presence in the acting world.
Let us further have a quick look into the life of Ozge.
| | |
| --- | --- |
| Full Name | Ozge Gurel |
| Date of Birth | February 5, 1987 |
| Age | 35 years (as of 2022) |
| Birthplace | Istanbul, Turkey |
| Gender | Female |
| Sun Sign | Aquarius |
| Marital Status | Married |
| Spouse | Serkan Cayoglu |
| Siblings | NA |
| Parents | NA |
| Nationality | Turkish |
| Ethnicity | Caucasian |
| Religion | NA |
| Height | NA |
| Hair Color | Dark Brown |
| Eye Color | Dark Brown |
| Instagram | @ozgecangurelofficial |
| Facebook | NA |
| Twitter | @ozgecangurel |
| Youtube | NA |
| Net Worth | NA |
Her Professional Journey
From Zeynep to Dicle, Ozge has worked successfully for over a decade. She has established herself well in the industry and is currently considered one of the top actresses in the Turkish entertainment world.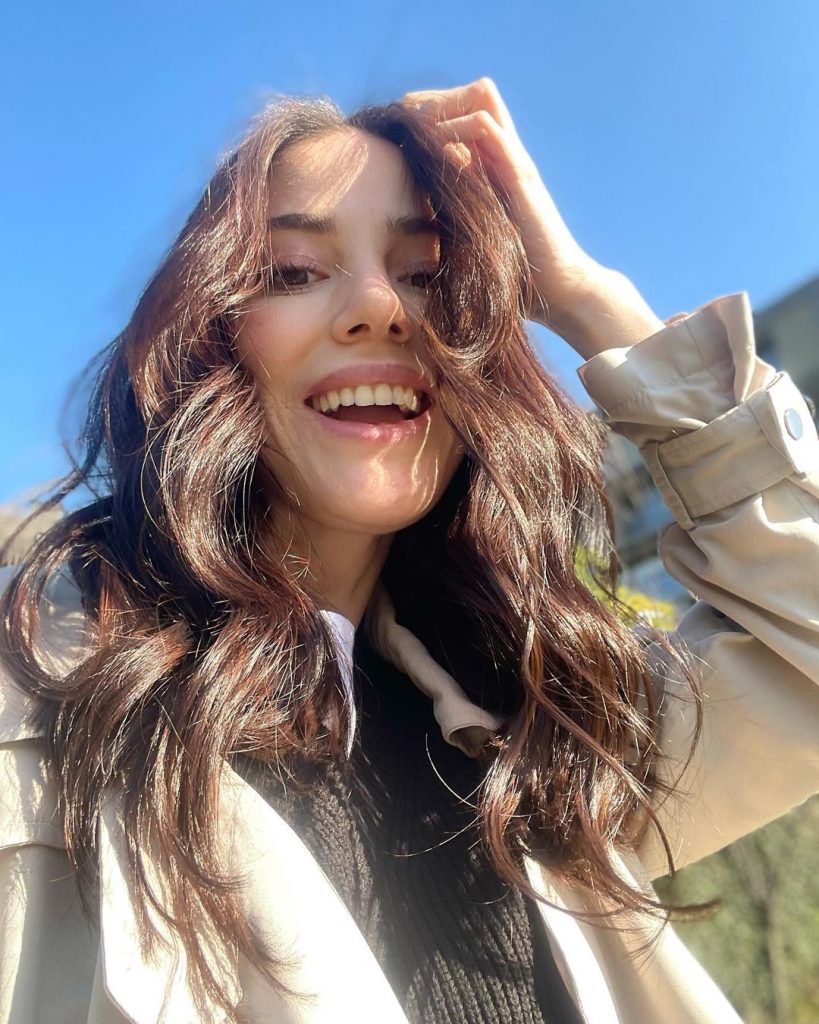 Her Initial Work
Initially, Gurel began her career with the leading role in a television series Kizim Nerede in 2010, in which she portrayed the role of Zeynep Demiray. Further, she appeared in several supporting roles and guest appearances from 2011 till 2014. 
Ozge portrayed the supporting role of Derya in the television series Ve Insan Aldandi and appeared as a guest in the characters of Melisa and Rana Hatun.
In 2014, she appeared in the television series Medcezir which was a turning point in her career. She gained the success she wished for by portraying the lead role of Ada in this series.
Rose to Prominence
Ozge came to the spotlight with her appearance as Ada in Medcezir in 2014. After that, there was no turning back for the actress as she received all the best offers for television series and films. 
In 2014, she also appeared in the leading role of Oyku Acar Dincer in the series Kiraz Mevsimi, aka Cherry Blossom. In this series, she also got to know her actor husband, Serkan Cayoglu.
Serkan and Ozge won millions of hearts together through their outstanding performances in the Cherry Blossom. Furthermore, they also worked on a few more notable projects because of the chemistry people like between them.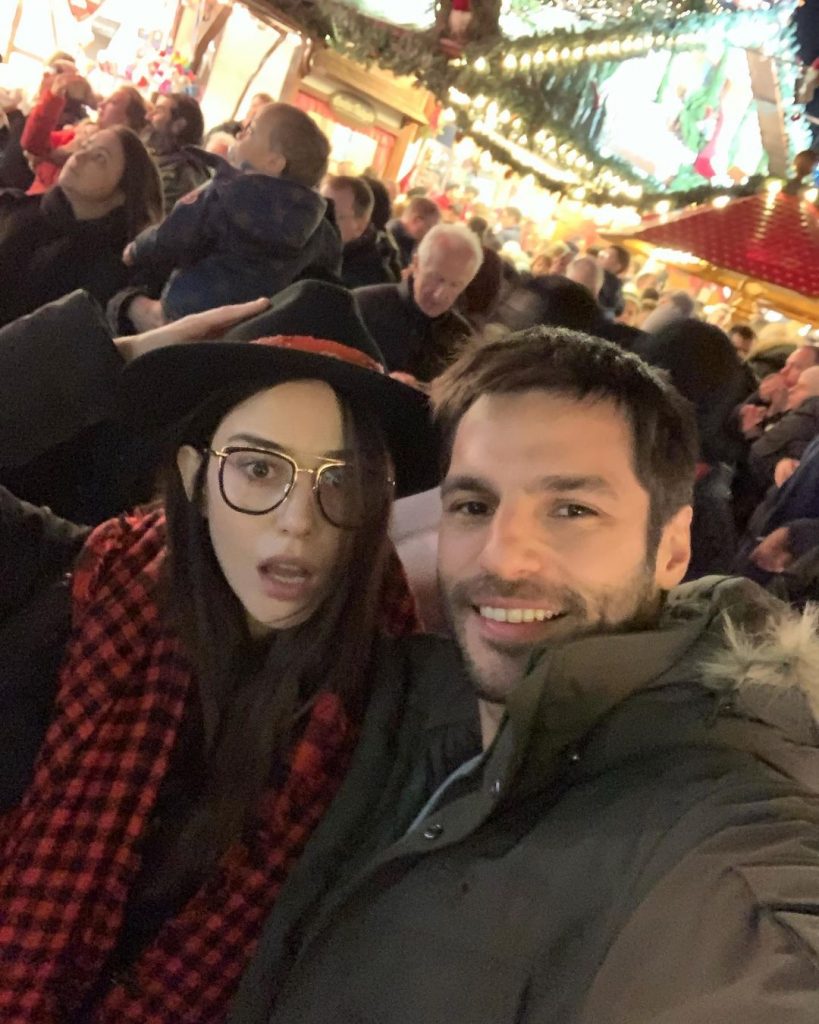 Gurel worked tremendously hard to be at the place in the industry where she is today. In 2020, she appeared in the series Bay Yanlis and Kar Kirmizi. In 2022, she appeared in the leading role of Dicle Aydin in the television series Hayaller Ve Hayatlar. 
Currently, she has been seen in many famous series and also working on a few projects that can possibly get released in 2023. 
Her Awards and Recognitions
Although Ozge Gurel has appeared in several famous television series, she has not bagged any awards. 
She has received nominations for her outstanding work so far and has been categorized thrice under the Golden Butterfly Awards and PRODU Awards.
In 2017, she received nominations for Golden Butterfly Best TV Couple, which she shared with Can Yaman. She was also nominated for the Golden Butterfly Best romantic Comedy Actress for the series Dolunay and Bay in 2018 and 2020, respectively.
In 202, she was nominated for the PRODU Awards Best Actress in Foreign Series- Talento for the television series Bay Yanlis.
Her relationship with the Turkish Actor Serkan Cayoglu
Ozgu Gurel and Serkan Cayoglu married in 2022 and stayed in the limelight for their continuous social media appearances.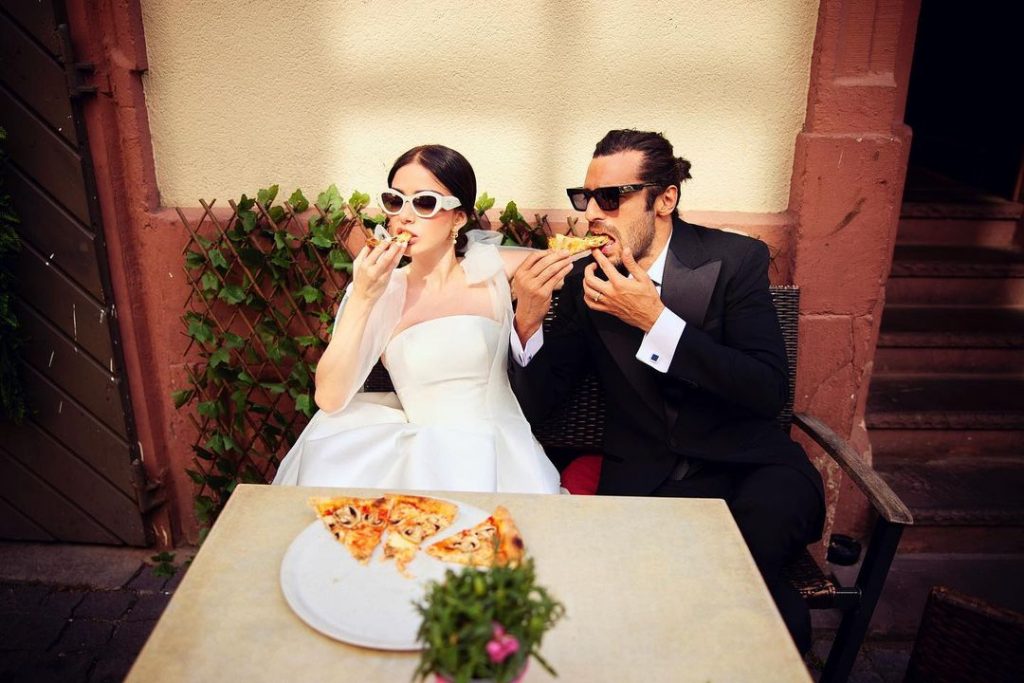 The couple met while shooting for the famous romantic comedy series Kiraz Mevsimi in 2014. The duo fell in love and started dating afterward. 
Their on-screen and off-screen chemistry was liked by millions of viewers from all around the globe. In fact, their love story became a matter of interest for several people.
Once, it was rumored that the couple was staying apart and keeping their distance because of their work; however, their love for each other can be seen when the duo looks into each other's eyes.
Recently, the couple decided to exchange vows and enjoy their married life forever and ever after. In fact, the fans of Ozge and Serkan love the beautiful wedding pictures shared by Ozge on her Instagram.
Final Note
Ozge Gurel is an optimistic personality and a wonderful actress. She established herself in the Turkish television industry like many other successful actresses such as Alina Boz, Tuvana Turkey, etc.
Gurel has become a household name because of her appearances in famous television series. In fact, she never refrained from updating anything about her personal and professional life on social media platforms.
Other than social media and television series, Ozge also endorses several brands and has been seen modeling for various fashion houses. Overall, she is a wonderful personality and enjoying one of the best times of her life.