Burak Deniz is a well-known name in the Turkish entertainment world. He mainly got popular because of his role as Murat in the series Ask Laftan Anlamaz. Not only Burak but his co-actor Hande Ercel also got famous from the series. In fact, it was also rumored that she was Burak Deniz's girlfriend.
It's very common for Burak to hear about his relationship with his co-stars. The same was the case with Alina Boz from her series Marasli. However, from the pictures that he shared on his social media account, it is unclear if the two were just friends or dating.
Earlier, Burak was in a relationship with the model Dedem Soydan. The two of them usually posted pictures together and came out about their relationship with their fans.
Recently, it was rumored that Burak is dating Serenay Sarikaya. Are you wondering if it is true? Worry not! We have put forward all the important details related to the life of Burak Deniz and his current relationship status.
In this article, you will get to know all about Burak Deniz's current relationship status as well as the latest updates related ot his personal life.
Relationship Status of Burak Deniz and Serenay Sarikaya
Burka Deniz and Serenay Sarikaya were seen together for the first time in the Turkish drama titled Shahmaran or Şahmaran, which was released in January 2023. 
With the release of this show, the dating rumors of Serenay and Burak also took place. It was said that the two of them are completely into each other and are in love. Their relationship rumors were also considered as one of the reasons for breaking up with Didem Soydan.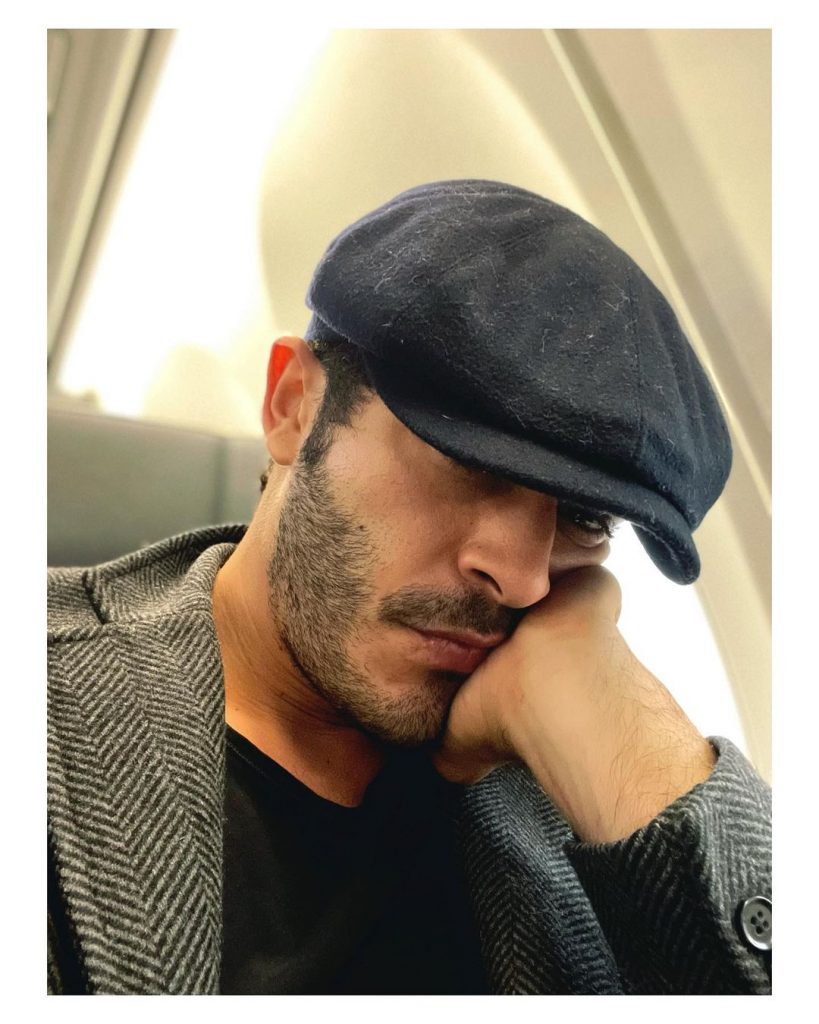 However, the lead actress of Shahmaran, Serenay Sarikaya, turned down all the rumors when she posted on her Twitter account about her relationship status.
She posted her picture from the series with Burak, stating, "The Last False News of The Year." She made it very clear with this comment that the dating rumors between the two are completely baseless.
However, Burak prefers to remain silent on the matter and does not comment anything about that. But the response from Serenay was good enough to prove the fact she is not dating Burak and is not his current girlfriend.
Burak's Relationship With Didem Soydan
The confirmation about the relationship between Burak and Didem was first confirmed in October 2020 by the model Didem Soydan. Later, the duo also posted their pictures together on their social media account. 
It is rumored that the clashes between the duo began to develop when Didem posted her naked torso pictures from one of her shoots. Burak was said to be very uncomfortable with the shoot and the images, which became the first major clash between the couple.
The couple also stayed away from each other for six months because of this conflict. Later, Burak and Dedim resumed their relationship for the next few months.
However, this time the couple seems quite serious about breaking up as the model, Dedim Soydan, clearly commented on the status of their relationship. While asked by a media person about her point of few on their breakup, she commented that they are bog people and are Okay. Relationships Come and Go. Burak and Didem both will continue to live their normal lives always with love and respect.
With this comment, the fans of Burak find surety and clarity in his relationship status with Didem. While some believe that their unresolved issues were the major reason for the couple falling apart, some say that it was Burak's closeness with his co-actor Serenay in Shahmaran was the reason for their split.
His Current Relationship Status
After the denial and clarification by Serenay Sarikaya about the rumors of her relationship with Burak, it won't be wrong to say that he is not dating anyone yet.
His breakup with Dedim has mixed opinions from his fans. While some of his fans always commented that he should break up with her, some always showered love on the couple. According to our current sources, Burak Deniz is not dating anyone and is completely seen focused on his career.
His Dating History
The list of Burak Deniz's girlfriends has remained quite impressive. Currently, the relationship status of Burak Deniz is single. He mostly likes to keep his personal life low profile.
As per the information available, Burak Deniz has dated the Turkish actress Busra Develi. The duo was together from 2015 to 2018. Besides, his name was also linked with his co-actors Hande Ercel, who portrayed the lead role of Eda Yildiz in Sen Cal Kapimi, Alina Boz (Co- actor from Marasli), and Serenay Sarikaya.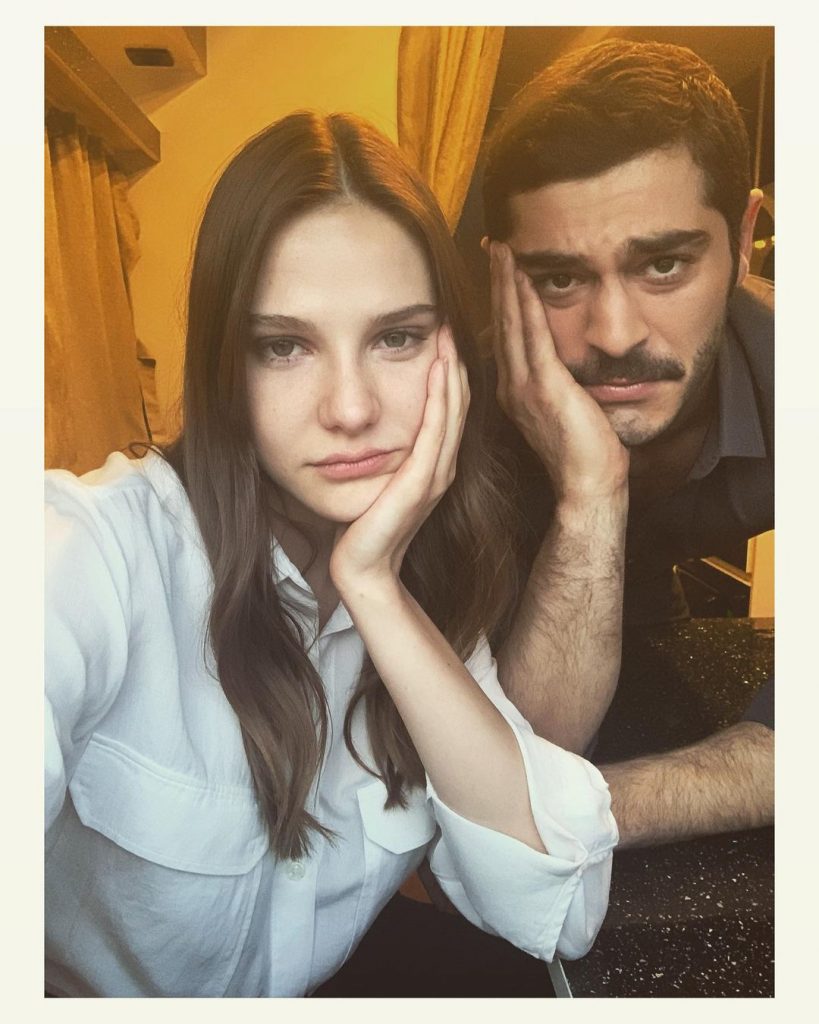 In fact, it was also said that Alina's closeness with Burak was the main reason behind her breakup with her ex-boyfriend, Mithat. Alina and Burak also updated many pictures on their Instagram accounts. However, the duo denied their relationship and considered each other good friends.
Other than this, he recently broke up with his model girlfriend, Didem Soydan, with whom he was in a relationship from 2020 to 2022.
Ending Thoughts
Burak Deniz mostly keeps his personal life private and prefers not to talk about it in the media or social platforms. His breakup with Didem fuels the fire of his closeness with his co-star Serenay Sarikaya.
While Sarikaya denied the allegations stating that it was all fake, their fans were completely in shock. Rumors are that the duo is too comfortable with each other on the sets of Shahmaran. Some stated that they are just good friends, while some believe that something is cooking up between the two.
Whether they are friends or more than that, the denial of Serenay has cleared the air that the duo is surely not together or in love. However, their fans love to see them together on screen and expecting if they can make a great pair in real life.