Eda Yildiz is a popular main character in the romantic comedy television series Sen Cal Kapimi, also called Love is in the Air in English.
The storyline rotates around Eda and Serkan, who pretends to be engaged, which further lead to several comic events. This series first premiered on the Fox network on July 8, 2020, and ended on September 8, 2021.
The series became so popular worldwide that people got intrigued with the character of Eda and wanted to know more about her personality.
However, in reality, the actress who portrayed the role of Eda is Hande Ercel. In this article, we will discuss the on-screen character Eda Yildiz and the actress who performed this role.
Let's begin!
Who is Eda Yildiz?
Eda Yildiz is a character in the famous series Sen Cal kapimi and came into the spotlight when the series Sen Cal Kapimi hit the screens.
This series has two seasons and 52 episodes in total. In Season 1, only 39 episodes were aired from July 2020 to April 2021.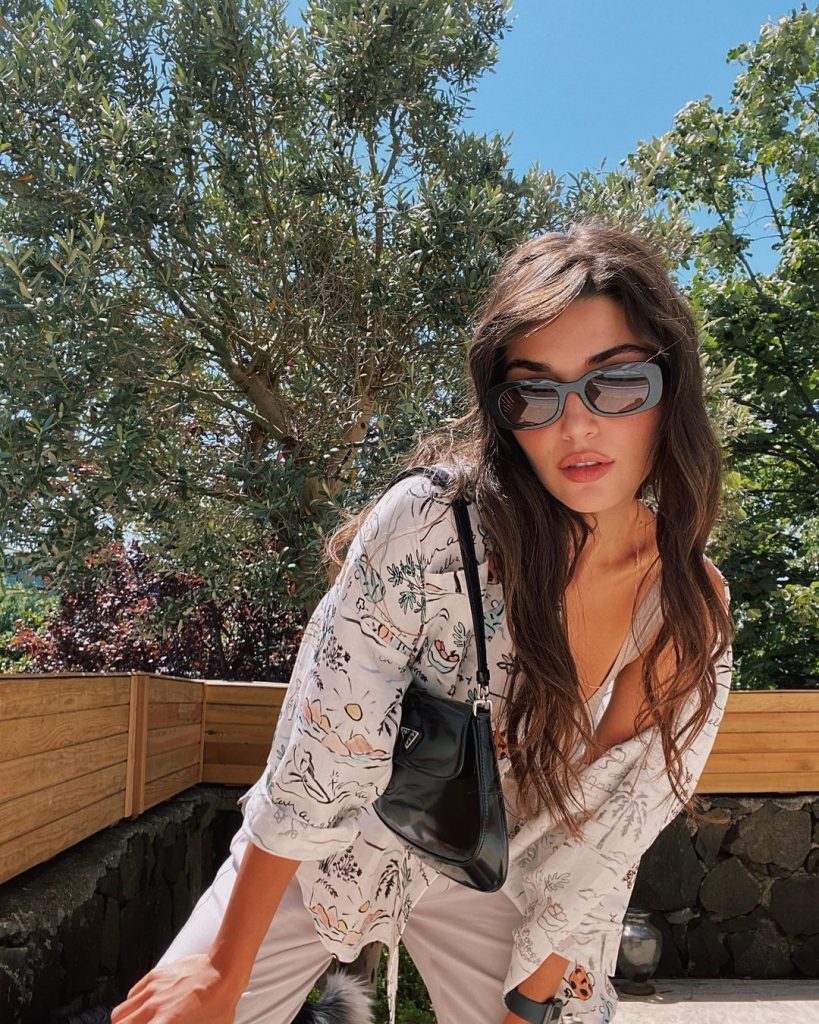 In Season 2, there are 13 episodes, which appeared between June 2021 and September 2021.
Eda is a girl who is not only a dreamer but has equal enthusiasm for flowers. She lost her parents at an early age and has an enemy named Serka Boalt. 
She worked with her aunt in her flower shop, who also brought her up. Eda and her aunt live with Melo, Eda's childhood friend. 
Eda hated Serkan so much because he was the one who denied her scholarship and became a hurdle in her way to completing her education. She had a dream of completing her graduation from Italy and becoming a landscape architect.
When she confronts Serkan for cutting off her scholarship, he offers to sponsor her education with one condition. He proposed to be with her as his fiancee for two months. 
Initially, Eda rejects the offer but eventually agrees to the terms to get a scholarship for her studies. During two months, Serkan and Eda get along on a journey in that they forget all their differences.
After a while, they eventually get to know each other better, and who knows might fall in love with each other.
Quick facts about Hande Ercel
The popular Turkish actress Hande Ercel become the face of Eda Yildiz. This 29-years old actress Hande is very popular in the Turkish entertainment world.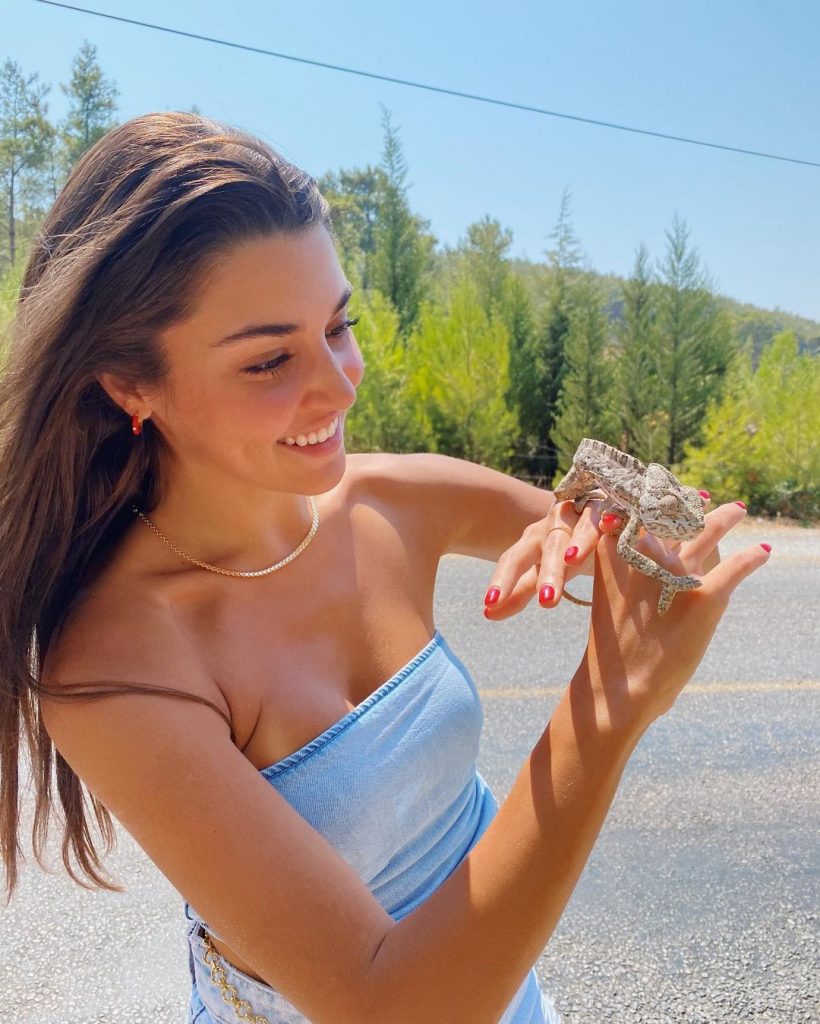 She has played tremendous roles in many television series and is best known for her appearances in Ask Laftan Anlamaz and Sen Cal Kapimi.
Through her roles as Hayat and Eda, she gains worldwide popularity and love from the audiences.
Let us have a quick look at how Hande paved the way for the role of Eda Yildiz in the series Sen Cal Kapimi. 
Pathway followed by Hande to reach the role of Eda Yildiz
Hande Ercel joined the industry as a model and actress in 2014. She is currently excelling in her career and is one of the Turkish industry's topmost actresses, like Ayca Aysin Turan and Ozge Gurel.
Ercel first won the titles of Miss Civilization of Turkey and Miss Civilization of the World in 2012. In 2014, she made her debut in the television industry with the supporting role of Zahide in the series The Wren.
In the same year, she also appeared in the supporting role of Meryem and Selen Karahanli in the series Cilgin Dersane Universitede and Hayat Agaci. Hande is a very hard-working actress; her determination can be seen in her growth within a year from supporting to leading roles.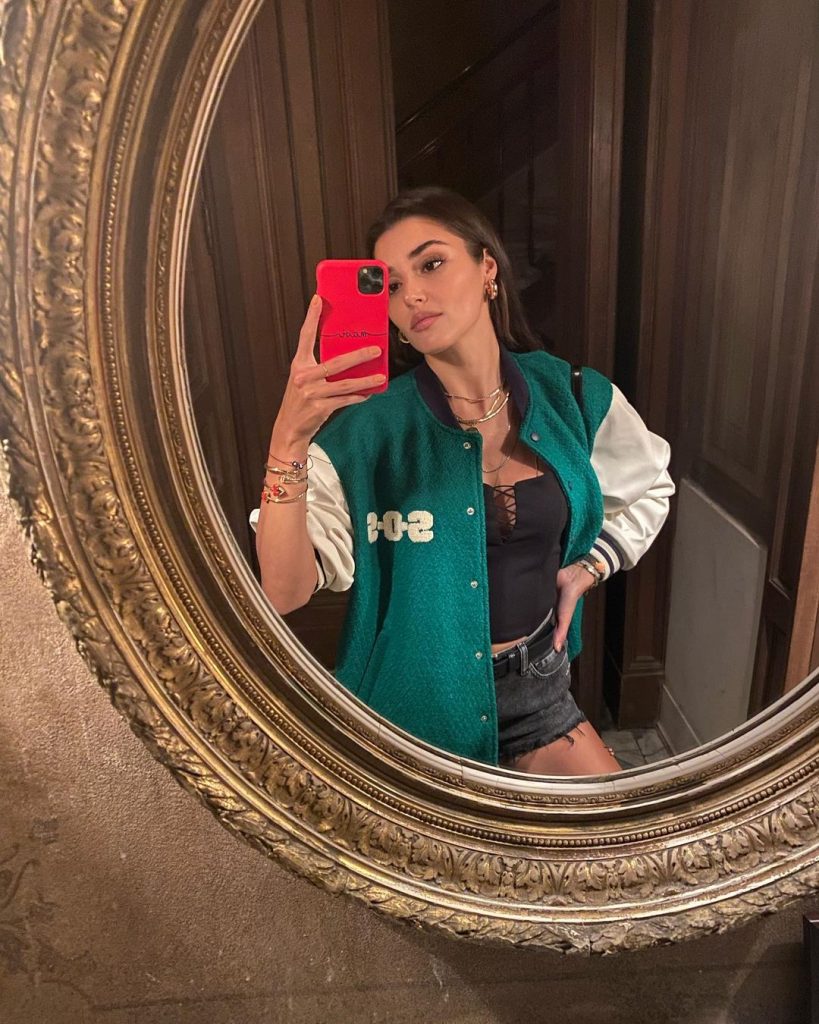 Right after one year, in 2015, she appeared in the role of Selin Yilmaz in the series Girls of the Sun. In 2016, she appeared in the role of Hayat Uzun, because of which she gained worldwide popularity.
Her appearance as Hayat was so much loved by the audiences, especially the ones in South Asia and the Middle East. In 2017, she worked as Hazal Sulabi in Siyah inci. Furthermore, she appeared in the television series Halka and Azize in the characters of Mujde Akay and Melek Aydin.
After struggling and working exceptionally in the industry for six years, her popularity reached its peak by portraying the role of Eda Yildiz in the series Sen cal Capimi, also known as Love is in the Air.
Besides television series, Hande also appeared in a music video in 2017. Recently, she also worked in a Turkish movie in a supporting role. 
The information about the film is not yet announced by the makers, but her fans are now eager to see her excel on the big screen.
Ending Note
Hande would have never thought she would get that much fame with the role of Eda Yildiz. After her appearance as Hayat, she is mostly known by the name of Hayat.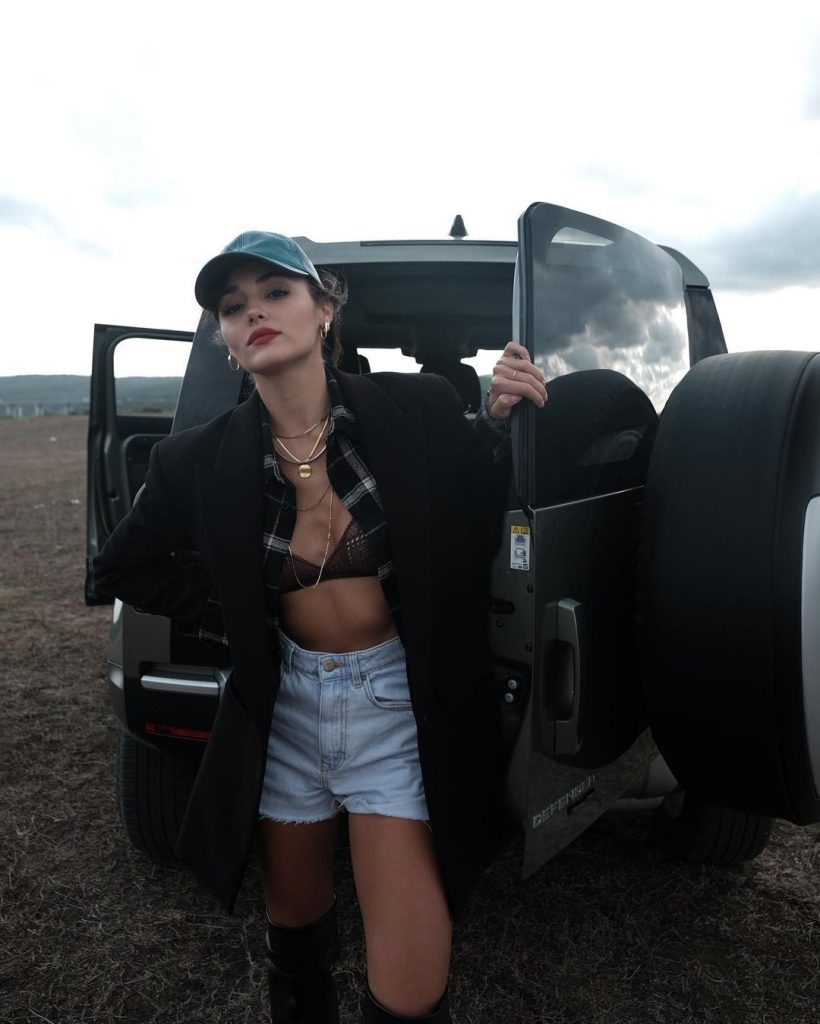 It is really an achievement for an actor that the fans recognize them with their on-screen names. Ercel has gained two identities now Eda Yildiz and Hayat Uzun.
She is a wonderful actress and always does justice to every role she performs. The audience won't now get much surprise if she will next be called with her next character name.
Her presence as Eda is a big achievement for herself and the other cast and crew. I guess the fans are now waiting for what next will Hande bring to the screen.