Technology has become almost inescapable in 2021. It has added to our lives in countless ways by revolutionizing how we live, work, and communicate. The use of technology is becoming inevitable with each passing day. There's no denying that technology has and will continue to impact our lives in a way or another.
So, down below is a list of a few ways through which technology impacts us;
Enhanced information access
If you want to gain information about something, the task is not far from more than a few clicks. Moreover, in some cases, you can ask your smart assistant.
The smartphone is now considered an essential element of our lives. It is more and more becoming a pocket-sized portal to the endless online world.
Virtual social lives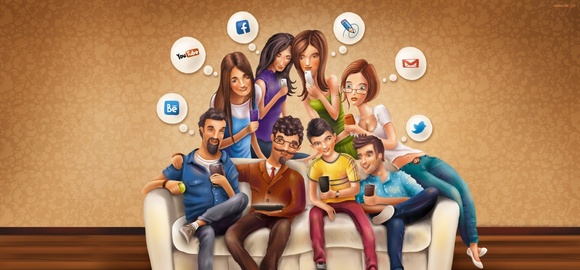 The introduction to social media has brought up a massive impact on our daily lives. The industry has developed at a fast rate. Application services such as Instagram, Snapchat provides you with real-time insight into other's lives.
Moreover, digital marketing has become an essential aspect of every organization with its presence online.
Flexibility while working
While we will remember the year 2020 for being a hugely negative year, one thing that can be counted as positive is work from home. With the pandemic on the epitome, many jobs were lost, and people had to work from their homes.
Work from home is a revelation with flexible working hours.
Smarter health tracking
The trend of smarter fitness devices is another healthy impact on technology. Technology is helping us stay trim for many years now. The fitness devices that we use gives us instant feedback on our health and workout.
Moreover, with the ability to track our heart rates, blood pressure, technology has a lot for us. It can also track and monitor our exercise plans and even our sleep.
Decreased privacy
We spend most of our lives online. Thus, making us vulnerable to exploitation. However, technology has also provided us the tools to protect ourselves. Security advancements such as VPN, anti-virus software provides you with a shield from ransomware and malware. Hence, making our safe online presence.