After tasting the defeat in the previous two matches, Lampard's Blues earned deserving three points against the Hammers. West Ham started the game with a decent pace and the captain Declan Rice scored for them, but VAR later overruled it. As the game went on, Chelsea players started to look calmer on their possession. As a result, Brazilian centre-back Thiago Silva scored a bullet header for the Blue side of London. 
After the first goal, the Hammers tried to fight back with strong intent. Their English left-back Aaron Cresswell was continually trying to find the pocket of spaces in wide areas. However, Chelsea's left-back and the birthday boy Ben Chilwell was substituted due to the ankle injury. 
As the game went on, the Blues had a few good chances, but their German striker Timo Werner couldn't finish them. The German striker's best chance came when Pulisic delivered a beautiful driving pass to him right before the half time whistle. 
Chelsea again struggled to keep the possession during the second half, and West Ham was looking more solid. However, Chelsea's another striker on the pitch Tammy Abraham delivered two crucial goals in quick succession.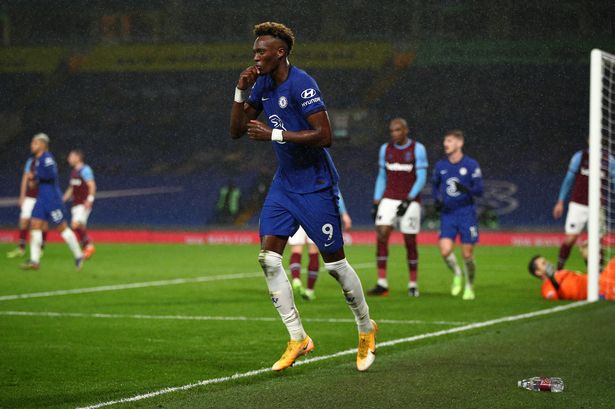 During the 89th minute, as Chelsea tried to increase their lead, Timo Werner fired a close-range shot which was deflected by the crossbar. 
Moyes and Lampard's thoughts
Chelsea's manager started by explaining how this game was a bit hard for his team. He continued to praise the Hammers by saying that they're a side who can hurt you any moment. In the end, Frank was pleased with his team's performance and enjoyed the strong character of his team. 
West Ham manager David Moyes started his interview by saying that his side deserved a better result. He wasn't happy with his team's creativity as they failed to work the ball in box or wider areas despite having a lot of possession. 
After this match, Chelsea's now back among top five teams of the premier league. Their next game is against Arteta's struggling Arsenal side at the Emirates. Whereas, the Hammers will invite the Brighton side on Boxing Day.