On 16th December, Jurgen Klopp's Liverpool defeated the league toppers, Tottenham, with 2-1. In the first half, Liverpool's leading goal scorer, Mohammad Salah, opened his team's goal account. However, it was soon canceled by Heung Ming Son's clinical finish. Tottenham Hotspur started with a 4-4-2 formation with Kane and Son at the top. Jurgen Klopp went with a 4-3-3 formation as usual with the dynamic trio of Mane, Salah, and Firmino.
Before kick-off, both teams paid an emotional tribute to the late Gerard Houllier. During the first half, the home side was dominant in all possible areas. Spurs were struggling to keep the possession, which resulted in a great effort from Roberto Firmino. However, Hugo Lloris was brave enough and had a full stretch to save the Brazilian's shot on target.
Liverpool never lost the momentum and almost produced a great goal. But, Salah's crisp shot was saved again by the Spurs goalkeeper.
In the 26th minute, young midfielder Curtis Jones pulled a pinpoint pass to Mohammad Salah. The Egyptian's shot took a deflection from Spur's defender Toby Alderweireld and resulted in Merseyside's first goal.
Despite a weak first-half performance, Lo Celso made an exciting run and released a perfect counter-attacking pass to Son. The Korean didn't miss on his chance and scored the first goal for the London side.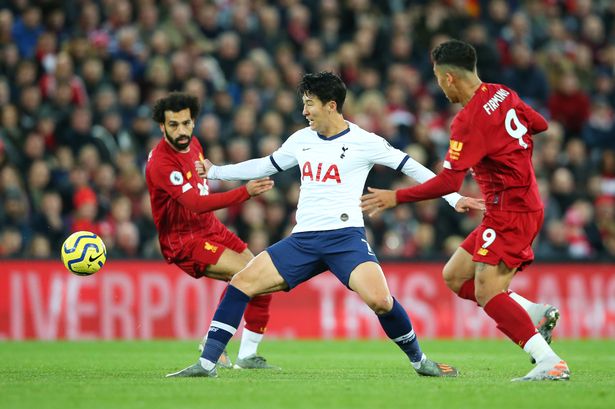 The game was stretching more in the second half as both sides were trying to take the lead. As a result, Liverpool scored the second goal in the dying moments of the match. The Scottish fullback, Andy Robertson, delivered a pinpoint cross, and Roberto Firmino scored a bullet header to secure the win for Merseyside.
Jose Mourinho's thoughts
After the match, Jose Mourinho expressed his satisfaction with the team's performance. However, he mentioned that his team needs to take their chances and kill these kinds of games with better finishes.