2020 has proven as the year of Doom in every aspect. The Corona Virus outbreak, Millions of People dying, and, even worse, Racism. In the tragic offset of Events, Latino, Black, and Native American People were the most hit of All. One such incident is of George Floyd. It all started when restaurant bouncer and aspiring commercial driver Floyd, 46, tried to buy groceries.
How it happened:
Floyd was a Houston local who had prior run-ins with the law. He moved to the Twin Cities to start fresh about six years ago. As he went to the Cup Foods on Chicago Avenue South around 8 p.m. for food, that's the time cops got a call from a store clerk for "Forgery", a non-violent crime.
On May 25, 2020, Floyd was arrested after allegedly passing a counterfeit $20 bill at a grocery store in the Powderhorn Park neighborhood of Minneapolis. As shocking as it was, He died after Derek Chauvin, a white police officer, pressed his knee to Floyd's neck for over eight minutes. 
Surveillance footage from a nearby restaurant shows police arriving shortly after 8 p.m. and approaching a black minivan where Floyd is sitting with two other people. Two officers walk up to the vehicle, with its passenger door already open, and one shines a flashlight inside.
The second officer nears Floyd and tells him to get out of the vehicle, implying a concise struggle before Floyd exits the vehicle. Meanwhile, the passenger and a woman, sitting in the back seat are seen getting out of the minivan.
Floyd is seen, moments later, with his hands cuffed behind his back, being led to the side of a building by the two cops.
He did not appear to resist.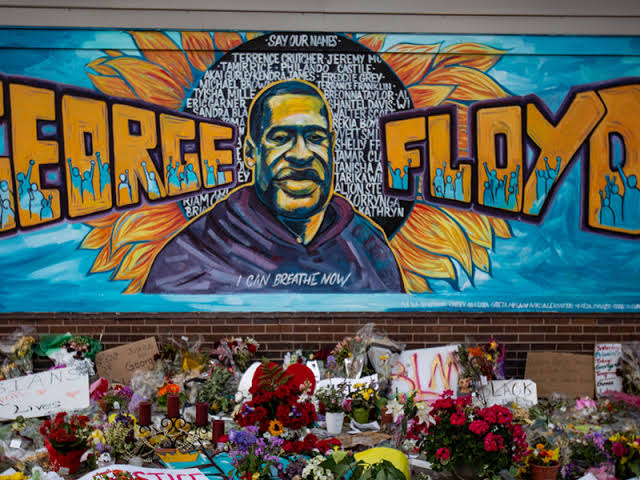 The Aftermath:
A tragedy, indeed, set a motion of protests and pleads all over the country. People came forward in a call out to the Government.
The biggest threat was the rise of White supremacist groups all over America, said the US Law Enforcements.
All in all, 2020 was a big revolution in all aspects. Although tragic, the incident showed us how coming together and standing for a cause can bring light to our lives.
Also read: Nashville Explosion Looks "Intentional"
*All artwork credits go to the respective Artists.