Benjamin Salisbury is a very popular actor and dancer in America. He is a native of the United States and was born on October 19, 1980. 
Currently, the age of Salisbury is 42 years, and he has done amazing roles in his career so far.
In this article, we will discuss the life of one of the cast members of the famous television show 'The Nanny.'
Let us first begin with a quick look at some of the life aspects of this amazing American star.
| | |
| --- | --- |
| Name | Benjamin Salisbury |
| Full Name | Benjamin David Salisbury |
| Date of Birth | October 19, 1980 |
| Age | 42 years (as of 2022) |
| Birthplace | Minneapolis, Minnesota, United States |
| Gender | Male |
| Sun Sign | Libra |
| Relationship Status | Married |
| Spouse | Kelly Murkey |
| Children | Three |
| Siblings | Three |
| Parents | David Arthur Salisbury, Mindy Jo Salisbury |
| Nationality | American |
| Ethnicity | Caucasian |
| Religion | NA |
| Height | 5 feet 7 inches or 1.7 m |
| Hair Color | Light Brown |
| Eye Color | Light Brown |
| Instagram | NA |
| Facebook | @BenjaminSalisbury |
| Twitter | NA |
| Youtube | NA |
| LinkedIn | NA |
| Profession | Actor and Dancer |
| Net Worth | NA |
| Well Known as  | Brighton Sheffield from The Nanny |
Where did Benjamin Salisbury spend his early childhood?
Benjamin was born in Minneapolis, spent his early life in the same place, and was raised with his siblings in the city.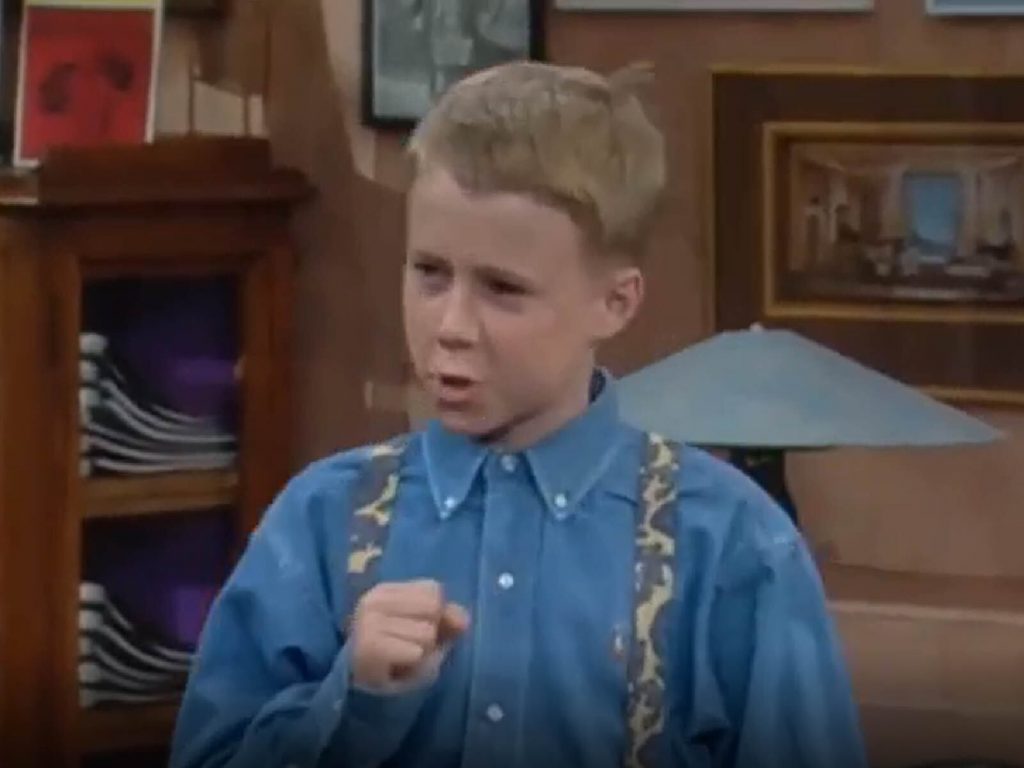 He was also a great enthusiast of the field of dance. Apart from this, he also worked at the Mann Theatre in Plymouth in the US state of Minnesota. 
What is the educational background of Salisbury?
Benjamin completed his high school education at Wayzata High School in Minnesota. 
Further, he completed his Bachelor of Arts degree in Broadcast Journalism at the eminent American University. 
Being one of the brightest students during his studies, he passed his graduation with distinction by successfully made to the Honoree list of Dean six times. He also worked as an intern under Richard Gephardt, the House minority leader.
While completing his education, he also worked on his dancing skills and became an accomplished dancer in the entertainment world.
What are the accomplishments of Salisbury?
Benjamin began his acting career in 1992 and remained active in the industry till 2006.
Initially, he began his acting career at 12 as a young artist in the role of Benjamin Harvey in the film Captain Ron. In 1993, he performed Young Spacy in the film Shimmer.
The same year, he also started working in the television series The Nanny and portrayed the role of Brighton Sheffield for six years. This series was aired from 1993 to 1999.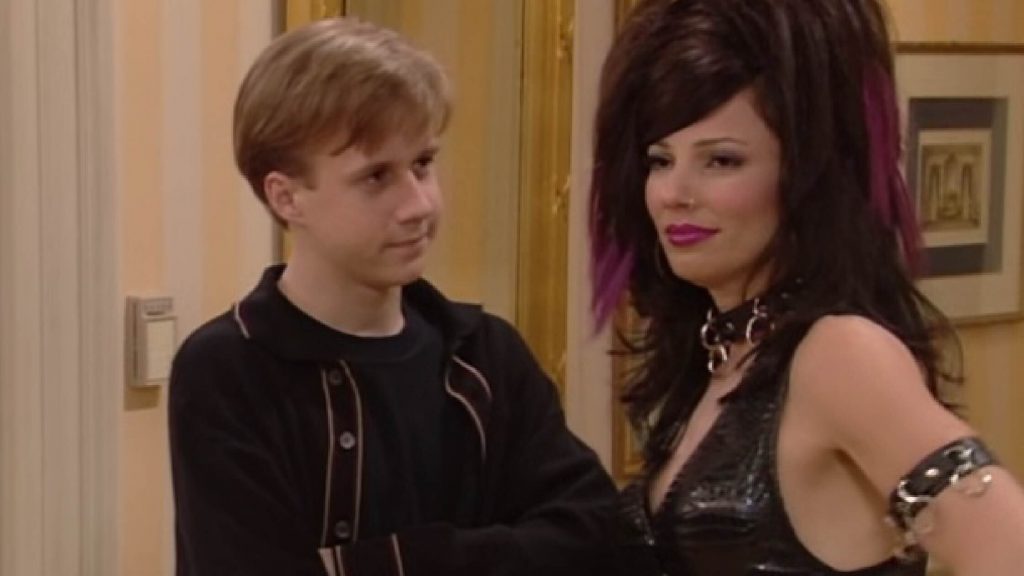 Further, he appeared as one of the scouts in the film Iron Will in 1994. In 1996, he played multiple roles in various television series and videos. Kirk, The Oz Kids, Promise Land, The Nome Prince and the Magic Belt, etc., are some of his works of the year.
After successfully being part of the series The Nanny till 1999, he gained immense name and fame in the entertainment industry.
Later, he also gave voice to the character nachos in the television series Maho Shojo Neko Taruto in 2001. After that, he faced a downfall in his career in the industry.
He worked as a production assistant in 2002 in S1m0ne. He also appeared in the role of Derek in the film Red Zone in 2003.
In 2005, he appeared in the tv series Numb3rs and portrayed the character Docent. His last recorded work in the industry was the Short drama On the Brink.
After that, no recorded details are available about Benjamin Salisbury's work. Other than appearing in television shows, he also worked in several commercials.
His most famous commercial work was for Domino's Pizza, where he promoted mini-brownies.
Where is Benjamin Salisbury these days?
Benjamin has not been seen on screen for quite a long time. If we talk about his work within the last five years, he was recorded as working in the position of Director of Operations at Universal Studios Hollywood.
Since 2017, he has been an integral part of Universal Studios and is working efficiently on his profile in the industry. 
How is Salisbury living his personal life?
Benjamin is a very private person and keeps his personal life away from the public limelight. 
If we talk about this family background, he has been married to Kelly Murkey since 2006. With Kelly, he has three children, out of which one is a daughter.
His daughter is the eldest of all three kids, and she was born in 2008. His two sons were born in the years 2013 and 2016.
What is his Net Worth?
Salisbury has been active in the entertainment industry from a very young age. He has accomplished a lot in all these years.
Currently, he is working in the top-level management of Universal Studios. So, it would not be wrong to speculate his earnings in millions of dollars. 
The exact amount of his earnings is unknown, and from his work record, we can assume that he might have accumulated a net worth of roughly around $1 million.
Social Media Appearance of The Nanny Star
The Nanny Star Brighton Sheffield is not an active member of the social media community. 
Whether it is on Instagram, Twitter, or Facebook, the actor Benjamin Salisbury was not seen posting anything about his personal life. 
Only a Facebook artist page with the same name has been tracked, although the operator's identity is still behind the curtains. We are not sure if that page is updated by Salisbury himself or by his representative.
Final Thoughts
Benjamin was a very popular face when he appeared in the series The Nanny. He was active in the on-screen world of entertainment for 14 years and has gained massive success through his roles so far. 
His viewers loved to see him performing several roles. His career was not as flourished as many other stars, such as Bob Dole, Nichole Sakura, and many more. So, he changed his path from acting to the operating side of the entertainment world.
We hope that you enjoyed reading about the famous Brighton Sheffield and his accomplishments. We will keep you posted whenever we find any updates about this popular Nanny star.