Maintaining a healthy and loving relationship requires effort, and sometimes, it's easy to fall into a routine and lose the spark that ignited your romance. However, adding a touch of romance to your relationship can reignite the passion and deepen your connection with your partner. 
Whether you're a new couple or have been together for years, these ten romantic ideas will help you spice up your relationship and keep the love alive. From simple to grand gestures, these ideas inspire you to create unforgettable memories with your partner. 
So, let's dive into these romantic ideas and take your relationship to the next level. Here are 10 romantic ideas to help you spice up your relationship as a couple.
1. Plan a surprise date night
Surprise date nights are an excellent way to spice up your relationship and add excitement to your routine. Start by selecting a date that your partner is available, and keep the details a secret.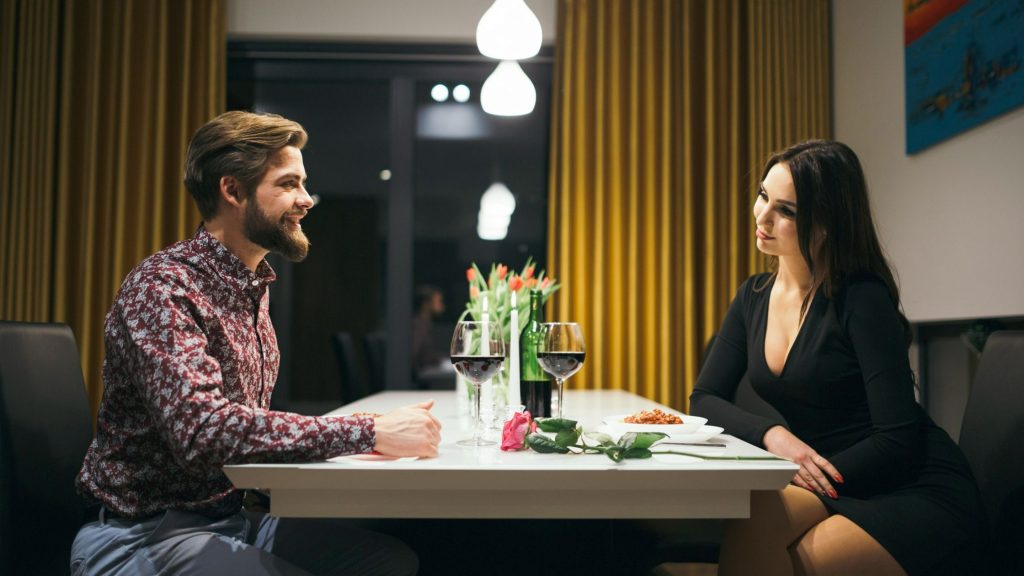 You can plan a romantic dinner at a new restaurant or set up a picnic under the stars. Consider adding a surprise activity like a concert or a couple's massage to make the night even more special. 
Another option is to plan a staycation at a local hotel or bed and breakfast, where you can enjoy each other's company without any distractions. 
The key to a successful surprise date night is to make it personal and tailored to your partner's interests. With a little planning and creativity, your surprise date night will surely be a memorable experience for both of you.
2. Cook a romantic dinner together
Cooking a romantic dinner together is a fantastic way to bond with your partner and create a memorable experience. Start by selecting a recipe that you both love and purchase the ingredients beforehand.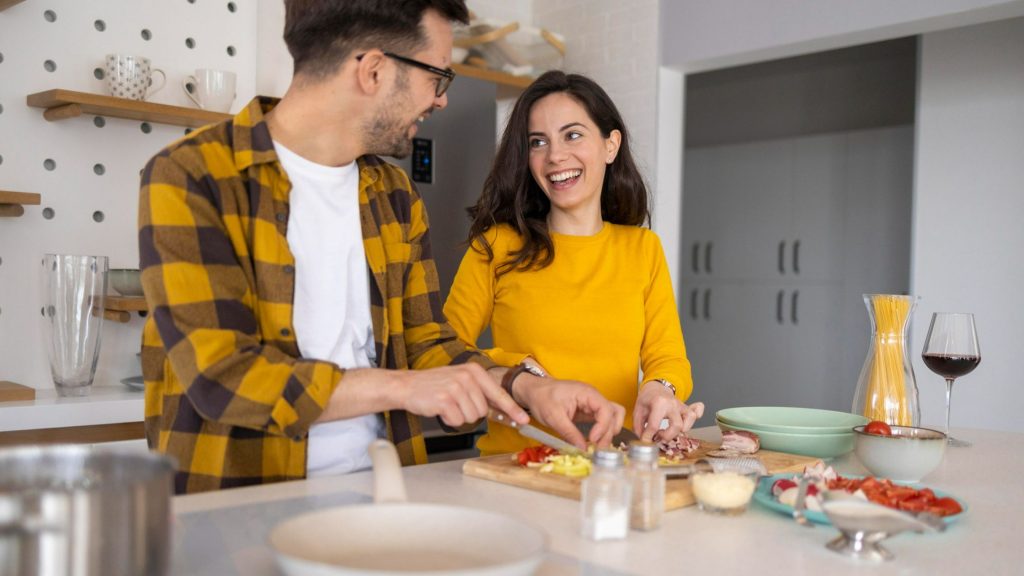 Plan out the menu, set the table with candles and flowers, and turn on some music to set the mood. As you prepare the meal, take the time to enjoy each other's company and work together as a team. 
Don't be afraid to share a glass of wine or two and indulge in some delicious food. Cooking together can be a fun and romantic activity that brings you closer as a couple and creates a lasting memory. 
3. Take a romantic weekend getaway
Taking a romantic weekend getaway is an excellent way to spice up your relationship as a couple. Escaping from the daily routine and exploring new surroundings can help you both relax and recharge.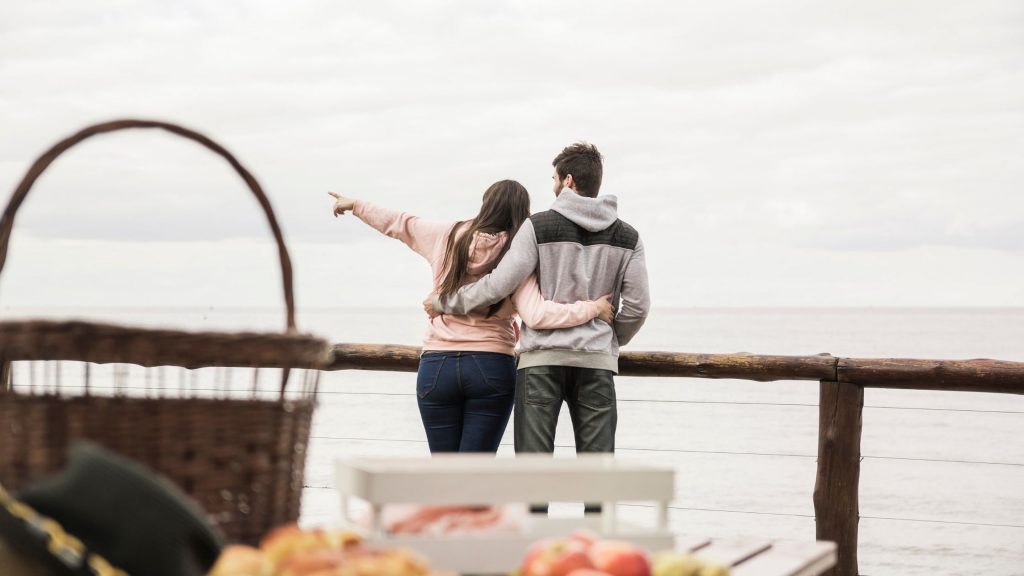 Whether you choose a cozy cabin in the woods or a luxurious hotel in the city, a weekend getaway can offer you quality time together, away from distractions. 
You can plan activities together, such as hiking, wine tasting, or exploring local museums and galleries. Indulge in a spa treatment, enjoy a candlelit dinner, or simply snuggle up and watch the sunset together. 
A weekend getaway can create unforgettable memories and strengthen your bond as a couple.
4. Write love letters to each other
Writing love letters to each other can be a beautiful and intimate way to express your feelings and connect with your partner. Sit down, put your thoughts and emotions into words, and let your partner know how much you love and appreciate them.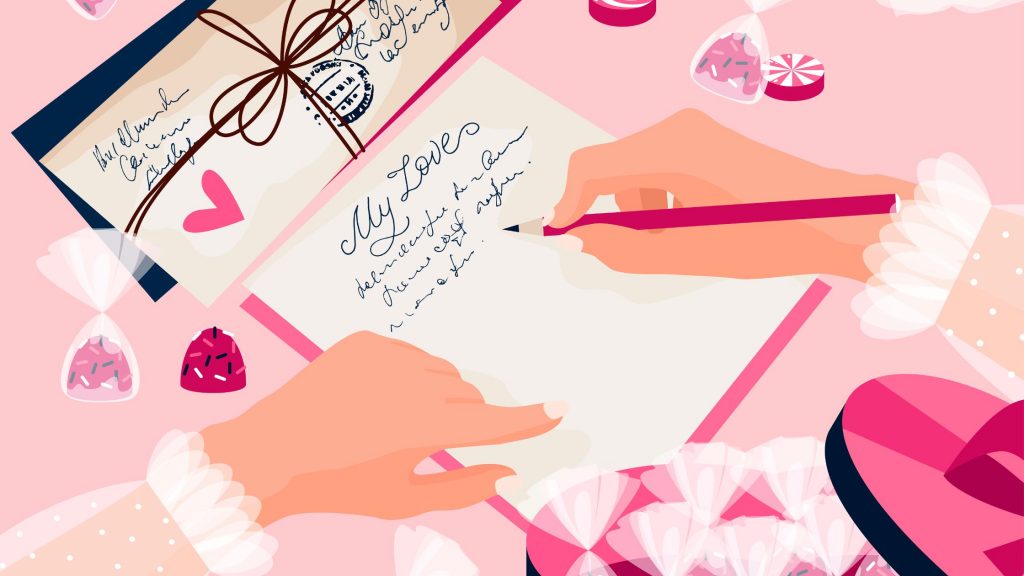 Share your favorite memories, express your hopes and dreams for the future, and tell them how much they mean to you.
You can even make it a regular habit, with each of you taking turns writing a letter to the other every week or month. It's a simple yet powerful way to keep the romance alive and strengthen your bond.
5. Have a movie night
Having a movie night together is a classic and cozy way to spice up your relationship. Whether it's a romantic comedy or a horror movie, it's a great opportunity to snuggle up and enjoy each other's company.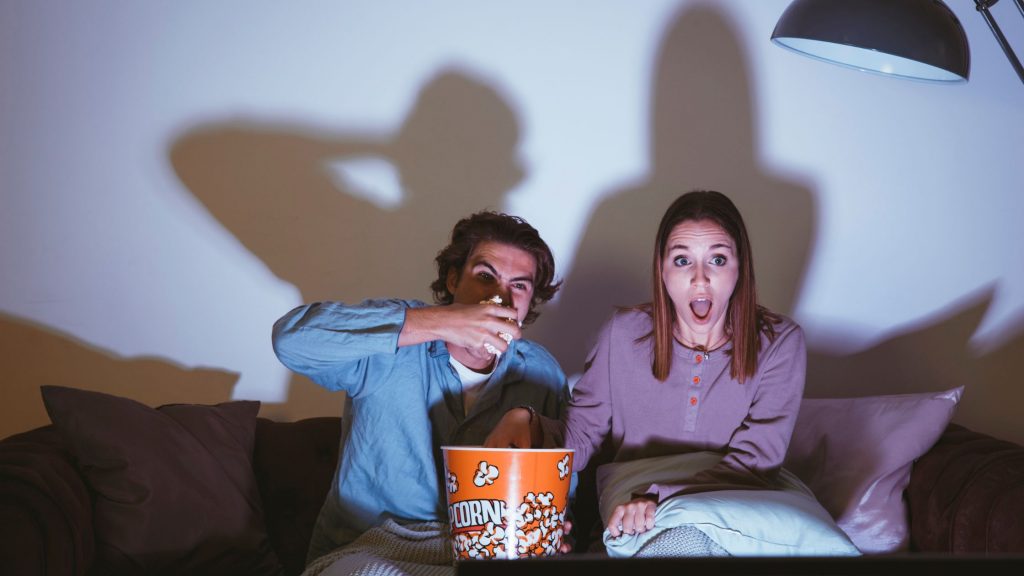 You can make it even more special by setting the scene with some candles and your favorite snacks. Make it a surprise and choose a movie that you know your partner will love, or take turns picking a movie to watch. 
This simple gesture can help you bond and create new memories together. Plus, it's a great way to unwind after a long and stressful day and enjoy some quality time with your partner.
6. Take a dance class
Taking a dance class with your partner is an amazing way to spice up your relationship and add a new dimension of intimacy to your connection.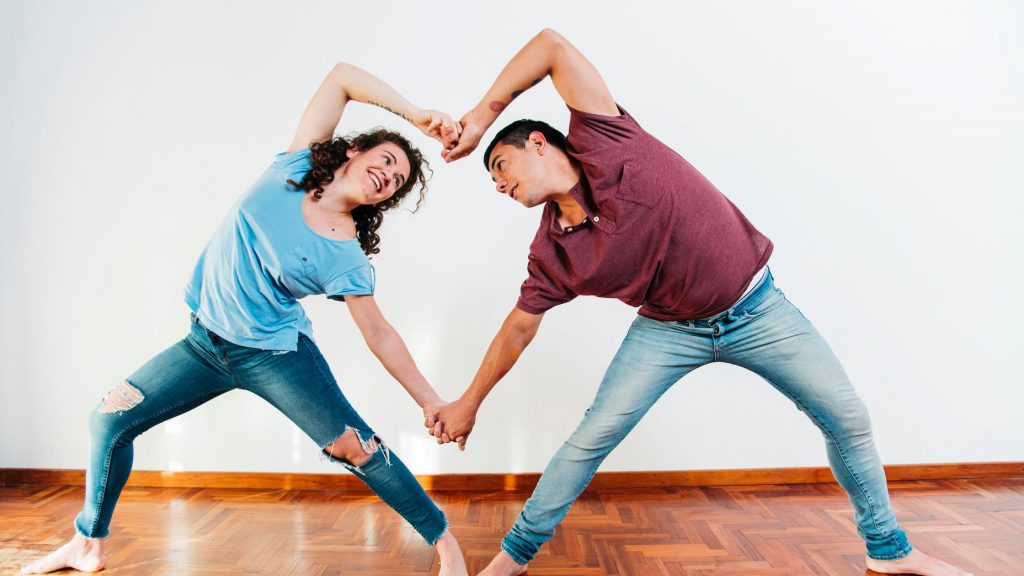 Whether you choose to take a salsa, ballroom, or even a hip hop class, dancing requires a level of physical closeness and trust that can deepen your bond with your partner. 
Plus, learning something new together can be a fun and exciting experience you can look back on and cherish for years. So, find a dance studio in your area, wear your dancing shoes, and let the music take you and your partner on a romantic journey.
7. Plan a surprise picnic
A surprise picnic is a perfect way to add excitement and romance to your relationship. You can choose a beautiful and secluded spot, pack delicious food, and surprise your partner with a lovely picnic date.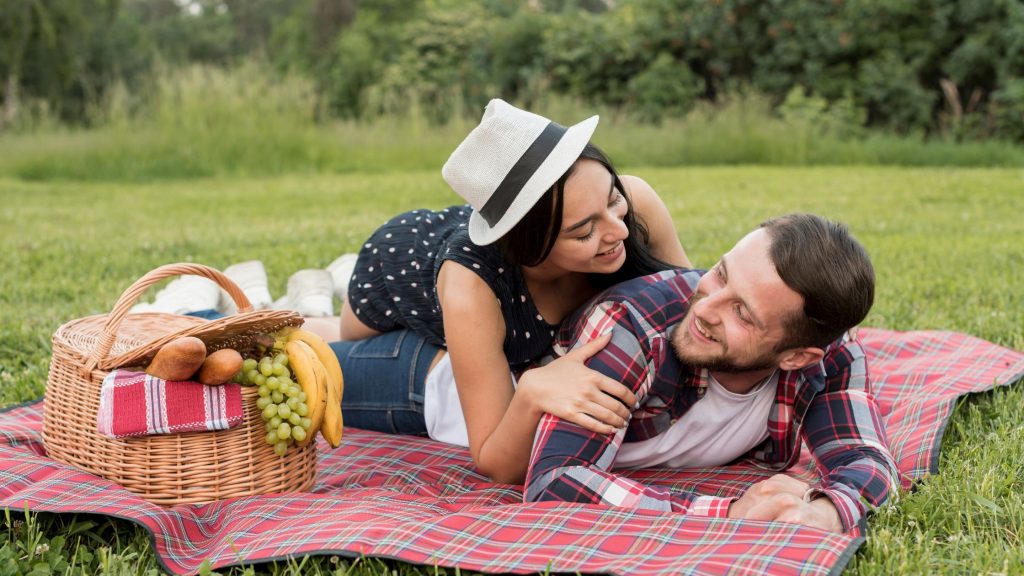 This simple yet thoughtful gesture can make your partner feel appreciated and loved. You can add personal touches, like bringing their favorite snacks, playing their favorite songs, or including a handwritten note. 
The surprise factor will make it even more special, and you can enjoy a lovely time with each other away from the hustle and bustle of everyday life. So, start planning your surprise picnic and create a beautiful memory with your partner!
8. Go on a sunset walk
Going on a sunset walk is a simple yet romantic way to connect with your partner and enjoy the beauty of nature together. It's a possibility to slow down and appreciate the moment as you take in the warm colors of the setting sun and the peacefulness of the surroundings.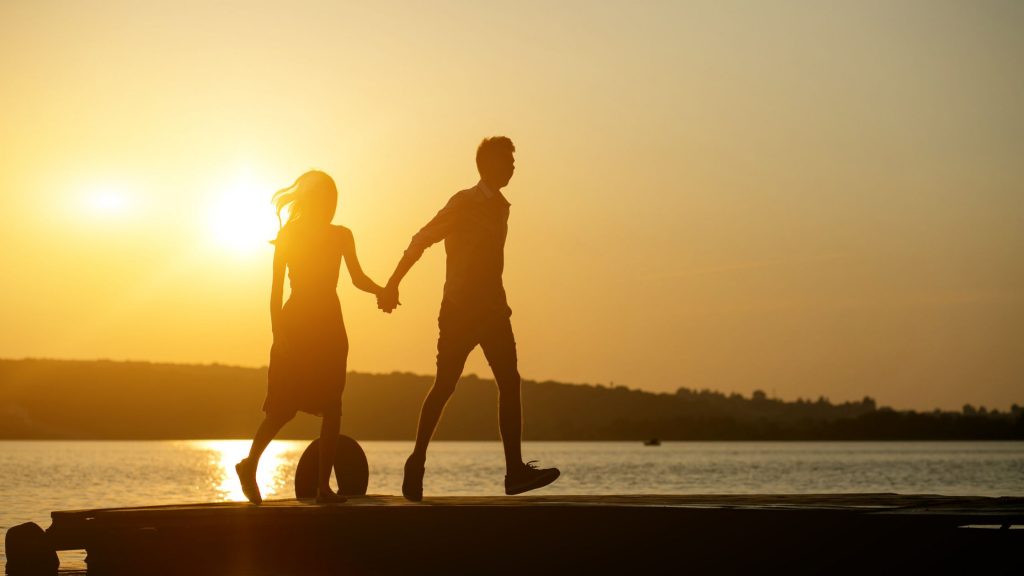 Walking hand in hand, you can talk about your day, dreams, and plans. You can also use this time to express your love and gratitude for each other, strengthening your bond. 
Whether it's a stroll on the beach, a hike through the woods, or a walk in your neighborhood park, a sunset walk is a great way to add some romance to your relationship.
9. Have a spa day
A spa day together is an excellent way to relax, unwind, and bond with your partner. This romantic idea lets you pamper yourselves while creating a peaceful and tranquil atmosphere.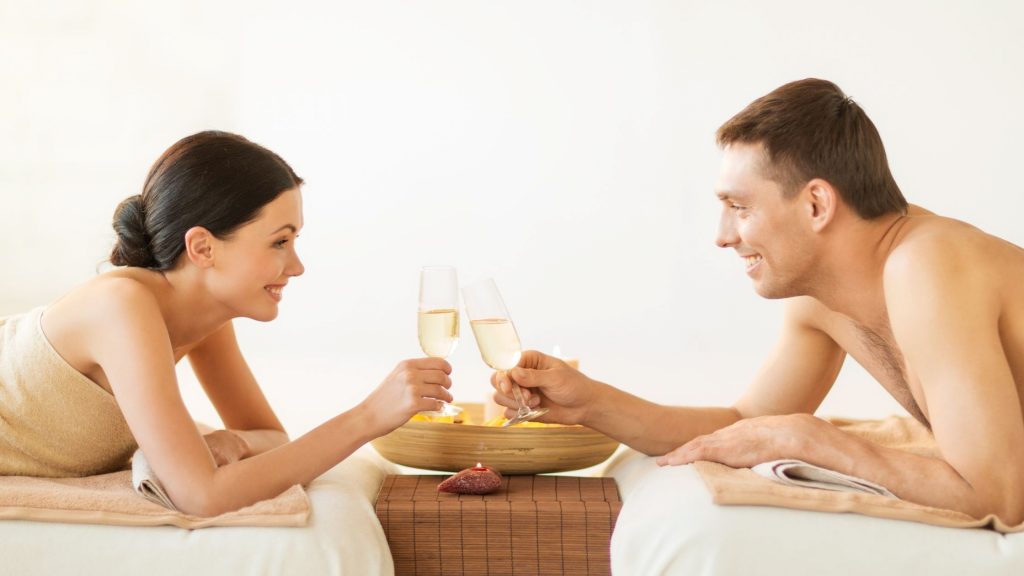 You can enjoy massages, facials, and other spa treatments, sharing the experience and creating a deeper connection with your partner. 
Additionally, you can enjoy the amenities such as saunas, hot tubs, and pools. This romantic gesture helps you de-stress and creates an opportunity for quality time together. 
A spa day is an amazing way to show your partner that you care about their well-being and enjoy spending time with them.
10. Plan a surprise adventure
Surprises are a fantastic way to keep a relationship's romance and excitement alive. Planning a surprise adventure for your partner is a wonderful way to tell them how much you care and create unforgettable memories.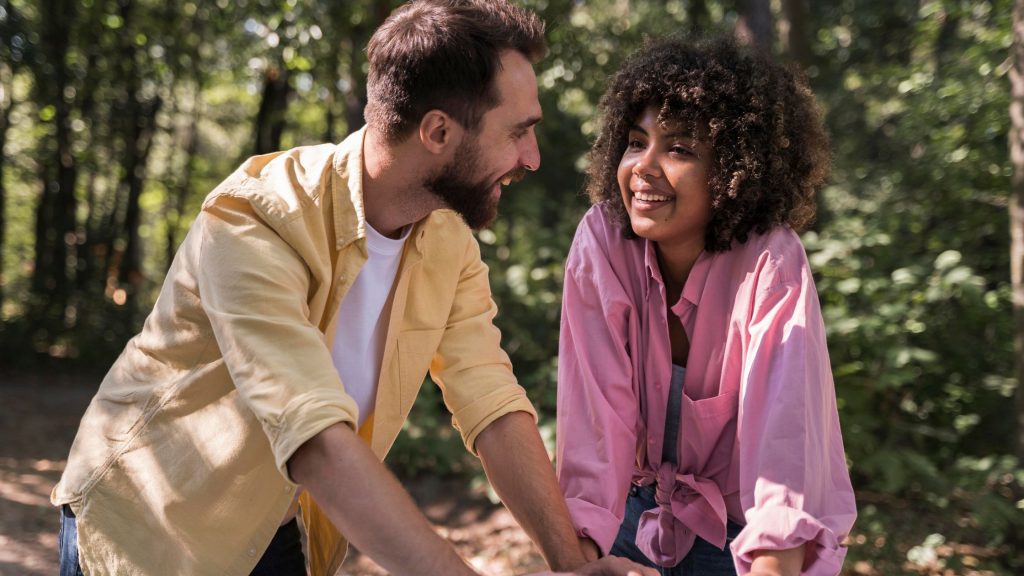 Start by considering your partner's interests and preferences, and plan a day trip or weekend getaway to a location they've always wanted to visit. 
You can also incorporate activities you enjoy, such as hiking, kayaking, or wine tasting. Make sure to keep the trip's details a secret until the day of the adventure, and watch your partner's face light up with excitement as they discover the surprises you've planned. 
With a little creativity and planning, a surprise adventure will spice up your relationship and bring you closer together.
The Bottom Line
Remember, the little romantic gestures count, and these ideas are just a starting point. Use them as inspiration to create your romantic moments and keep the spark alive in your relationship.
Maintaining a romantic spark in a relationship is essential for keeping love and intimacy alive. Couples can reignite their passion and deepen their connection by trying out new and exciting ideas. 
Whether it's a surprise date night, a heartfelt gesture, or a weekend getaway, there are plenty of ways to spice up your relationship and keep the romance alive. Remember, small gestures can make a big impact, and trying to keep the spark alive is always worth it.