A Ring is a first and foremost thing a person sees when one looks at a hand.
They are excellent In displaying the wealth and security of a person. Rings usually contain a single diamond or varies between 1-10.
But, what if we told you there was a ring with 12,638 diamonds?
Crazy, right?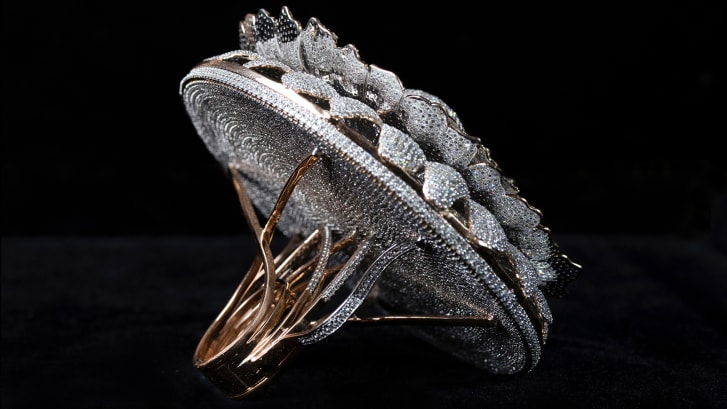 Well, not so much for Harshit Bansal.
Bansal, the founder of Renani Jewels in Meerut, India, set the record with his impressive design on December 21, 2020.
The creation named the Marigold, or "The Ring of Prosperity," has a circular band with an ornate floral design, complete with thousands of 38.08-carat natural diamonds, according to Guinness. It weighs a little over 165 grams or 5.8 ounces.
The previous record was of 7,801 diamonds in a ring. It was set in India by the Hyderabad-based jeweler Hallmark Jewellers.
In a talk with the Guinness, Bansal told that he was first was inspired to break the diamond-studded record in 2018, while studying jewelry design in Surat, India. And, two years later, his company completed the ring design on November 30, 2020.
Also read: Cyberpunk: Dope or Nope